Time, dedication, and the right rhythm combined with a human approach make the work of Lys Arango one of the most truthful and inspiring photo testimonies of indigenous people.
I contacted her while she was busy working in Guatemala, continuing her social and documentary long-term project addressing hard issues such as climate change, hunger, and moving for survival. This is a lively and realistic narrative about her charming observation. It has been a big journey to research her images, to know the realities she shows, and the interview is a discovery to read. Thanks, Lys for so much. Journalists and photographers I just can say: enjoy her trip! [Official Website][Printed Edition][Digital Edition]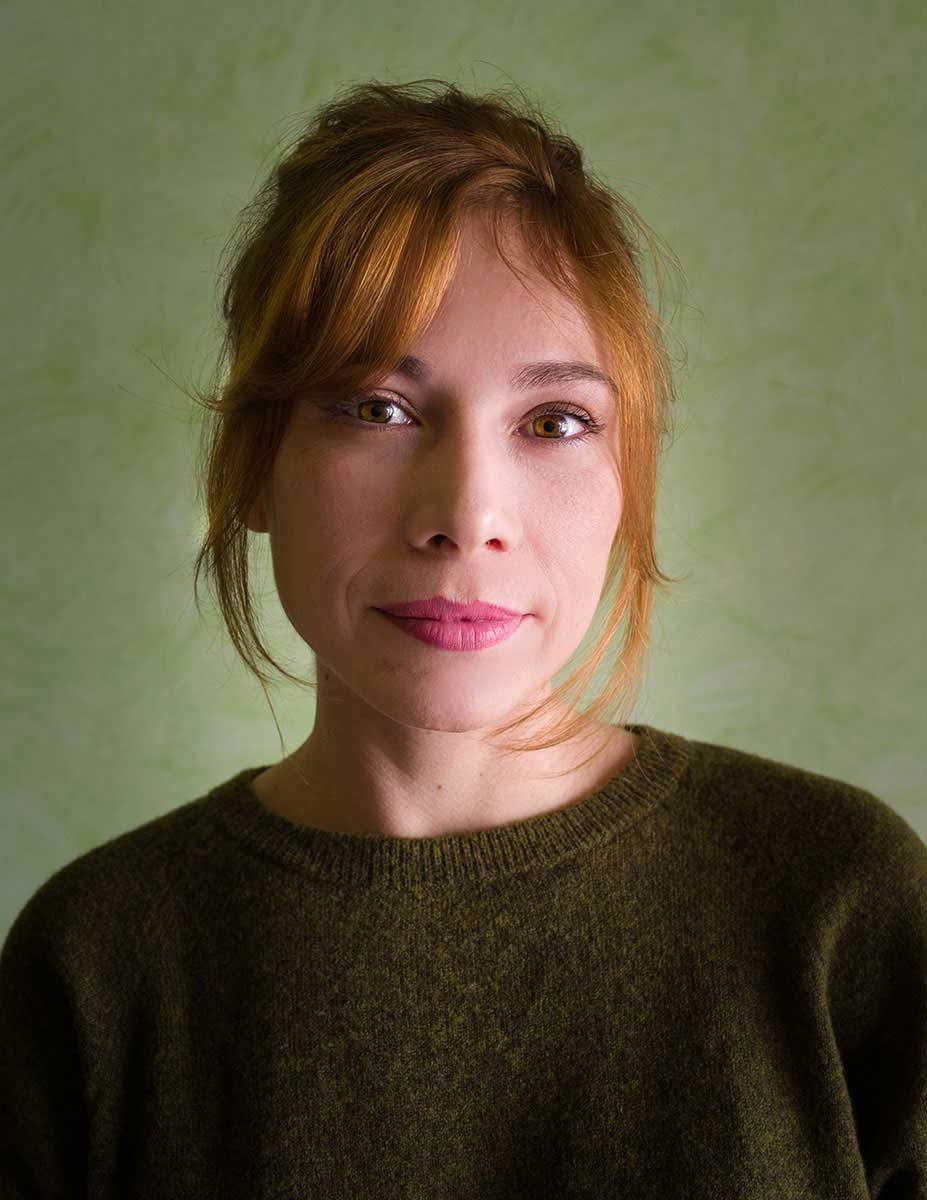 First of all, congratulations on your powerful series "Until the corn grows back". This is a beautiful human testimony of the consequences that climate change can cause to people, until the point they need to move for survival. You describe tragic and hard situations that Guatemalan indigenous people have encountered, your presentation brings dignity to their lives. You have conveyed great technique and skills in composition and lighting. How do you manage to capture images with this magnificent cinematic style and light?
Thank you, Seigar. Dignity is a keyword for me, whatever the context I am documenting. In the case of Guatemala, I have been photographing Mayan families living in extreme poverty for almost four years. It is paradoxical that, despite belonging to one of the most important civilizations in history, today Indigenous Peoples in Guatemala are particularly disadvantaged. As for your question about the style and light of my images, I guess I get it through observation and time. I'm never in a rush when I photograph.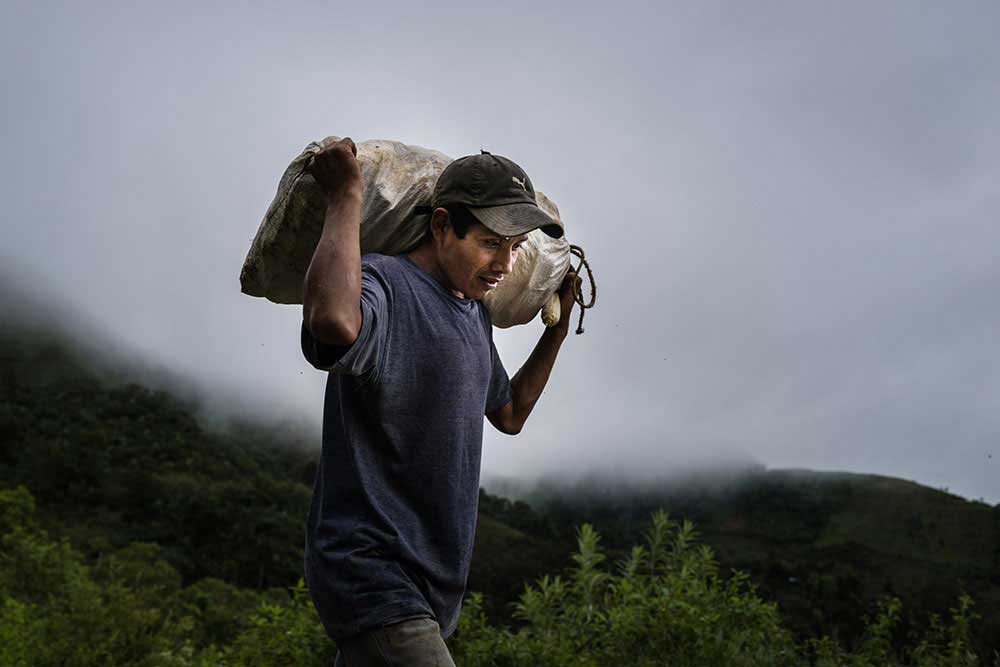 In this sincere and intense series, you are trying to go deep, to find more clues, not just the surface. Talking about climate migration, hunger, malnutrition, and the terrible effects. That means you have connected with this reality to be able to reveal and reflect it through your social documentary work from a multi-angled perspective. It says a lot about you as an artist. You want to tell all these stories. You even have lived among them, they have opened their door's houses and also their hearts to you. How did you get their trust? How hard was it to listen and see their life stories? And on a more personal level, have you ever cried or felt almost crying while shooting a photograph?
I have worked for several years on short assignments, but no matter how well I tried to document and reflect the stories, I always left with the feeling of unfinished and superficial work. That is why I decided to start this project in 2019 to fully devote myself to telling the roots of a problem as complex as hunger. Of all the calamities that have repeatedly plagued the world, hunger has been the least studied and analyzed, the least understood in its causes and effects. The only possible way I found to delve into the subject at the beginning of the project was to live with families to be able to witness their day-to-day life. I earned their trust by being clear and sincere about my goals and in the end, they accepted me almost as a member of the family. Their situation is tremendously tough, but perhaps the most dramatic thing is the normalization of their hardships. For several generations, they have suffered crisis after crisis, which has made them very resilient communities.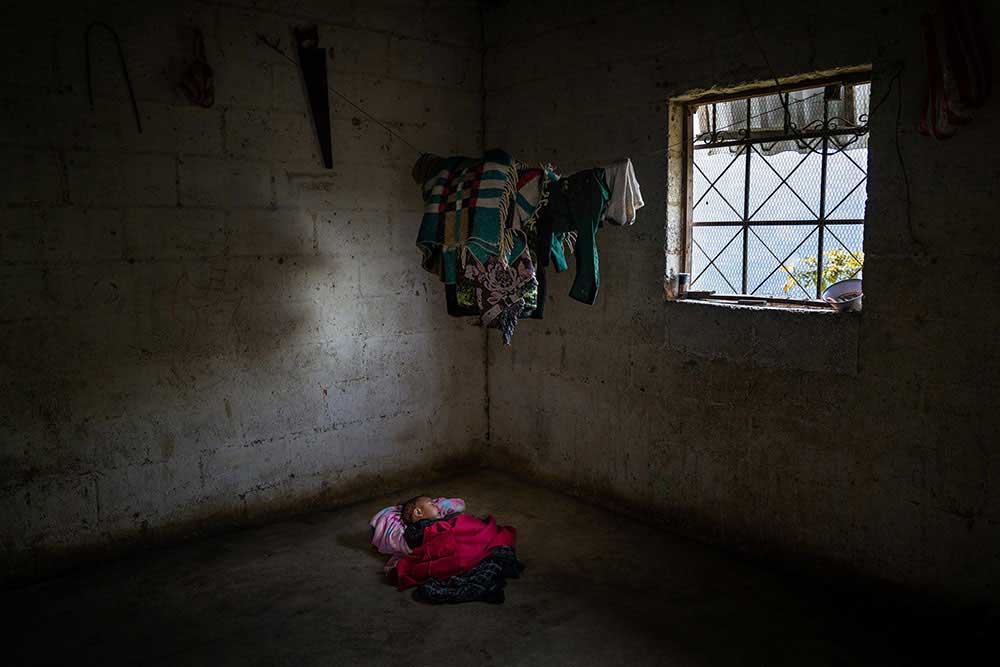 You have graduated in International Relations and also have a Master's degree in journalism. How has this academic background helped you to cover these humanitarian works? I also would like to know your biggest art influences.
The Bachelor in International Relations provided me with a solid foundation for understanding the complexities of other regions and cultures. From journalism, I learned to tell stories. I had a great inspiration in Alfonso Armada, who taught me to tell stories that did not expire the next day, but served to archive the present, contextualizing the past. My influences range from literature to painting. The classical painters of the Renaissance are a great influence on the way I see the world and therefore my way of photographing. I always go in search of that chiaroscuro light and the handling of color in that pictorial look.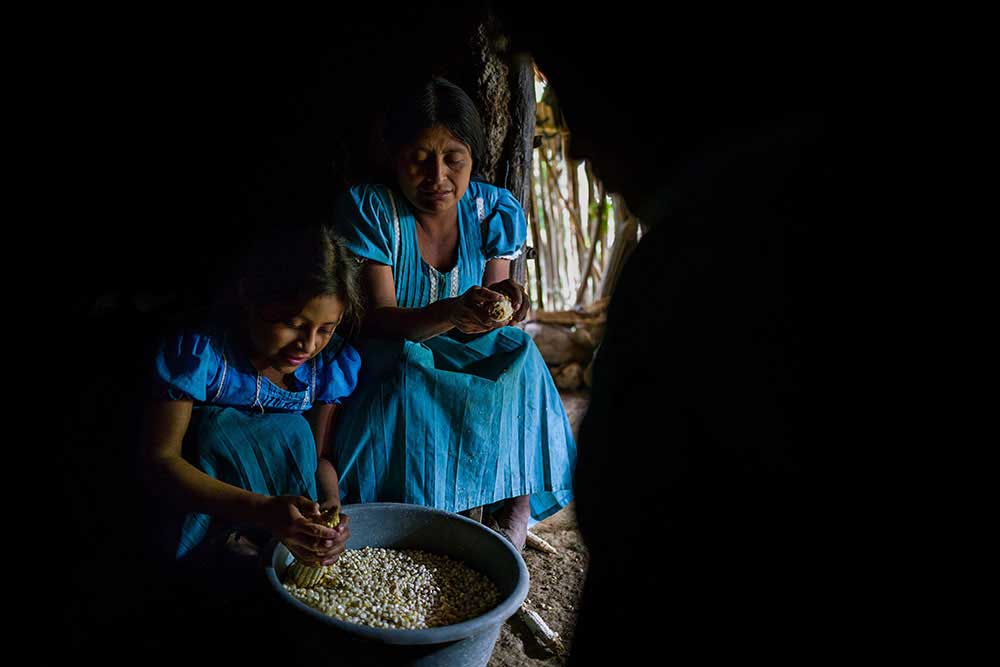 I have read in your last Instagram post you have gone back to Guatemala to meet these indigenous families once more. I can feel you want to give them a voice. What drives you to keep on documenting their reality? What moves you and what part of this story has not been told?
They already have a voice. With my work, I only try to be a platform to amplify it, so that their voice reaches more people. I keep returning to Guatemala because the scenario of malnutrition transcends the obvious and real figures of the lack of rainfall, which are diluted in the rhetoric of vulnerability, seductive constructions that overshadow meanings and experiences. The region I am working in encompasses a rural area where the indigenous population lives with dry periods, but also with political oblivion and ethnic inequalities. I want to do several chapters of this project with the objective of looking for what those same figures obscure, in the immediate experience of those who suffer from hunger.
Climate change and environmental issues are also a central part of your motives and work. From a testimonial perspective, the texts you bring can help people to understand the need to face this world challenge. Tell me about the experience in Ethiopia (hunger, droughts, and water sources). And from a linguistic view how do you overcome the language barriers to be able to connect to other cultures
Ethiopia is a different context, although it also has its similarities with Guatemala in terms of the impact of climate change in rural areas. In this case, I went there on assignment with the NGO Action Against Hunger. I spent a month documenting, not just the drought, but also the displaced people from the war in South Sudan, at the refugee camp of Gambella. I was accompanied by local NGO workers, who helped me with the translation, although in reality what helps me the most when carrying out my work as a photographer is non-verbal communication. Being close and sincere, I believe that the way a person moves, and their gestures are more important than words.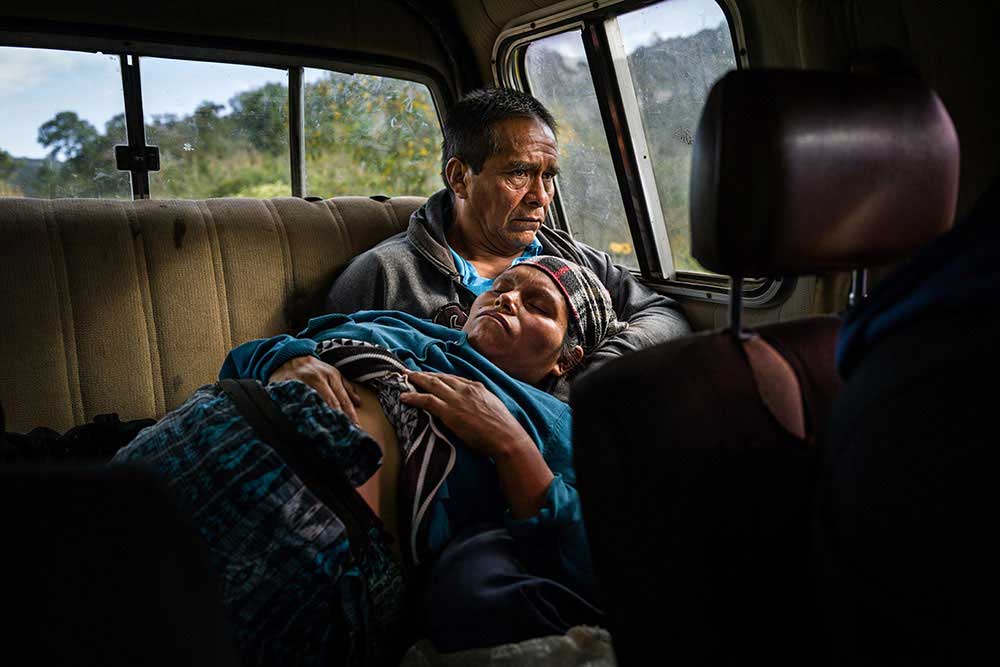 I can tell you have a faithful soul and believe in change. It has been a blessing for me to know your works: images and texts. Have you ever felt it's too much to handle? And how have you pushed yourself to keep on in the fight? Never give up, please.
I believe in change, of course, but I am not an activist. I ́m aware of the responsibility I assume when telling these stories and I do it as best I can to ground my work in research.
In the process of your work, you move between text and image, what comes first? Do you give priority to any of the two forms? Tell me about it.
I always loved the image, even when I was a child I thought I would dedicate myself to painting. But I also write since I can remember. For me, it is not a conflict, although I have encountered some barriers in the press and magazines. Newsroom editors like to tag you: either you are a photographer or you are a journalist. You can't be both. I have refused to choose because if I put one aside, I would feel incomplete.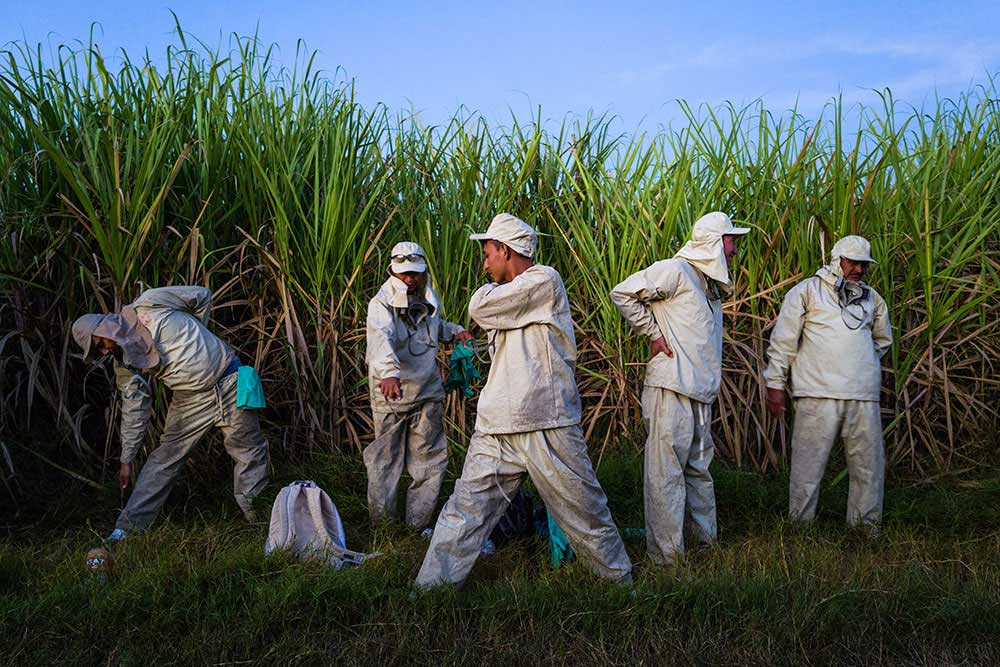 The focuses of your work have been consistent and committed. What piece of advice would you give to photographers who are looking for a theme?
The search for a topic is not easy, but I would advise them to find something that they are really passionate about, that turns their guts because if not, in the development of the project, they can collapse. A long-term project requires a lot of effort, with its ups and downs, so you need to be very clear about why you are doing it and what your goals are.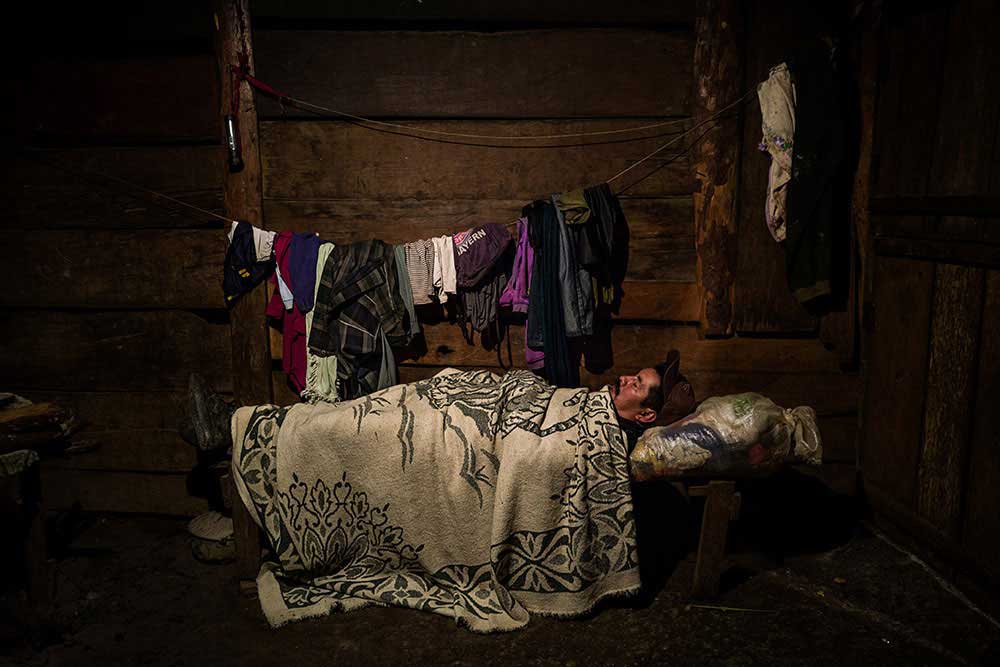 Having these thoughtful long-term projects combining journalism and photography with the historical and cultural context, when do you find the time to update your social networks? How is your relation to them? Tell me how you feel about them.
The truth is that I am not very up-to-date on my social networks. Instagram is the network that I use the most, especially for inspiration, but I post very little. It's something that is always on my to-do list, but I end up procrastinating.