Stefanie Minzenmay was born in 1970 and lives in Neuss and Oldenburg, Germany; she studied and graduated in law at the University of Münster. 
From 2011 to 2014 she was a participant in the year classes of the Schule für künstlerische Fotografie in Düsseldorf under Prof.Katharina Mayer and Birgitta Thaysen. Since 2004 she has attended a variety of workshops (inter alia graphic reproduction, photography) at the School for Arts and Theatre, Kulturforum Alte Post in Neuss and Lichtblick Photoschool, Cologne. [Official Website] [Print Edition] [Digital Edition]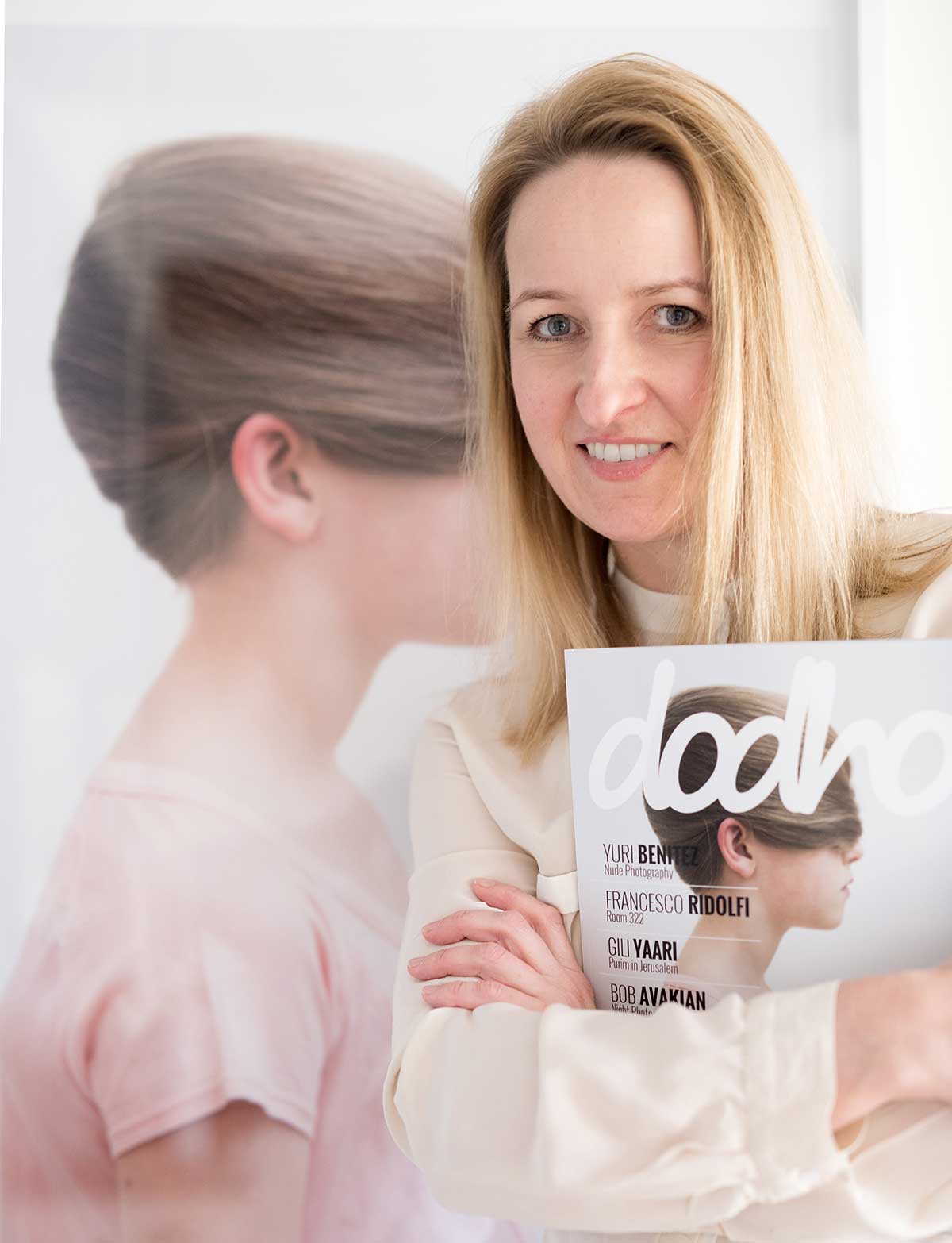 Can you tell a little about yourself?
I studied and graduated in law at the University of Münster, Germany.
From 2011 to 2014 I was a participant in the year classes of the School for Art Photography (Schule für künstlerische Fotografie) in Düsseldorf with Prof. Katharina Mayer and Birgitta Thaysen. Besides, I have attended a variety of workshops, amongst others at Lichtblick School, Cologne.
Since 2013 I started to participate in various group exhibitions. 2015 I was one of the highly commended finalist at the Kuala Lumpur International Photoawards and 2016 winner of the residence price of the Portraits Hellerau Photography Award, Dresden. I live and work in Neuss and Oldenburg, Germany.
How did you get interested in photography?
I got my first camera at fourteen. And then things started….
What inspired you to take your images?
My inspiration was how young people deal with today's media. As "digital natives" the use of the information possibilities offered by the Internet and social networks comes easily and natural to children and young people. At the same time, through the use of social media, information is also being fed to this media. The person and its portrait as a documentation and proof for the person`s existence and action as well as the viewer's source of information and reflection are the aspects that interest me. My work primarily concerns information that is unnaturally suppressed, obscured and hidden, which is not received by the viewer and leads to some irritation.
Three words that describe your works?
Precise, realistic, narrative.
How would you define your general style of photography?
On the one hand there are a lot of spontaneous and compulsive photographs or just a brief moment that inspires me. But I also appreciate very much doing staged fine art photography with installations and certain colour frequencies, which lead to a more reduced, purified view on the subject-matter I am working on.
In your opinion, what makes a good portrait photograph?
If the photograph transports the essence or the statement of a certain project and/or immediately "captures" the viewer with a lasting impact.
What do you think makes a memorable project?
A certain, intensive and new view on a subject matter transmitted by the photographer`s own manifested handwriting.
How do you know you got the shot you wanted?
Immediately by intuition.
Your idea of the perfect composition?
The composition must fit into the work and the respective project, but mostly comes easily by a spontaneous intuition and interaction.
What would I find in your camera bag?
Most of my equipment is in my daylight studio. I very much like to take my camera with me, but I don`t like carrying around camera bags with a lot of technical equipment inside.
What future plans do you have?
Currently I am planning and drafting the conceptual design for a photobook for my series "Protected Privacy – Protect Yourself!".
Finally, one last question. What opinion do you have of our print edition?
I very much like the print edition showing the different types of photography (e.g. act photography, essay, documentary works and fine art).
The work of different photographers has been very well chosen and combined in this 01 edition, which is a perfect visual and haptic completion to the online dodho magazine and its work, that is committed to discover and promote the best photographers around the world. Thanks!