Jan Møller Hansen is a self-taught and international award-winning photographer, who works with visual story telling and social documentary.
Photography helps in getting closer to reality and it connects. Good photographs are the ones that provoke thoughts and feelings with the viewer – photographs that expose the viewer to the endless facets of our facinating world. The universe is the infinity of never returning moments. Just existence. Photography can capture a moment in this infinity that will never reappear. Hope that you enjoy these moments and the told or untold stories behind.[Official Website]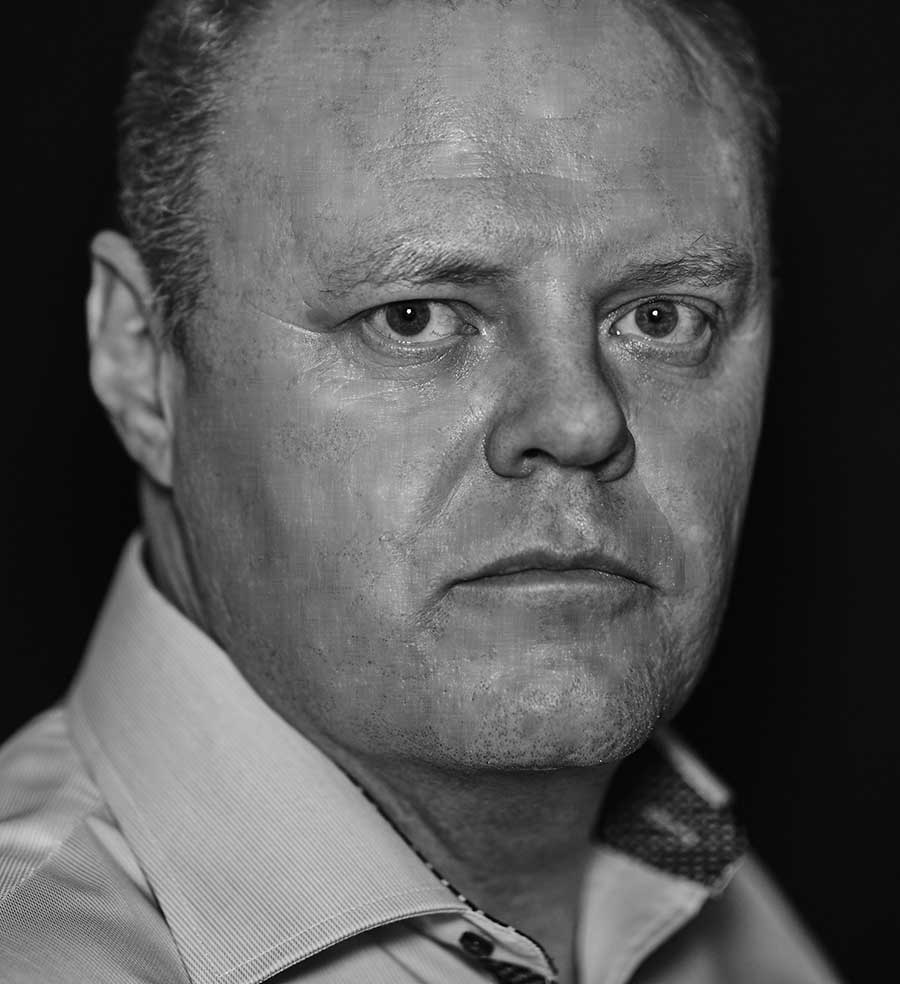 What's in your camera bag?
It all depends on the task, and what I have planned to photograph. I most often shoot in natural light whether it is inside in homes and buildings or outside on the streets, in neighborhoods or at workplaces etc. I usually bring two camera houses, and most often it's the Canon EOS 1DX and the Sony Alpha 7Rii. I fell that these two cameras supplement each other very well. The first is very fast, easy to maneuver, great at low-light conditions and is strong and weather proof. The other one has a very high resolution, is mirror-less, silent and has a different feel to it. It is also smaller and much more discrete. Being discrete is very important in many situations. The two cameras are both brilliant and perform well for my kind of work – social documentary, photojournalism and street photography.
The choice of lenses also depends on the task at hand. My favorite all-round lens is the Canon EF 24-70 2.8 L II USM, and often I also bring the Canon EF 70-200 2.8L IS II USM. Both are very fast and sharp. I use a Betabones adapter on the Sony camera with the Canon lenses. The telephoto lens works best on the Canon camera, though. For portraits, I often use the Canon EF 85 mm 1.2 L II USM. That's a great lens for portraits. Sometimes I might also bring the Carl Zeiss ZE Distagon Otus T* 55 mm 1.4 or the Carl Zeiss ZE Otus T* 85 mm 1.4. These are two fantastic lenses and awesome for portraits. The Zeiss lenses are both manual and therefore require great skills and not too much movement in the frame. They are challenging to use, but when they hit they are just razor sharp and truly amazing. The Carl Zeiss lenses are fantastic, but you need to know when and how to use them. My most crazy lens is probably the Canon EF 200-400 mm 4.0L IS USM EXT. 1.4X, which is also an awesome lens. It's mainly for action and wildlife, but I have also used it for street photography and just hand-held.
I am not very good at using a tripod, and don't bring it that often, since I mainly photograph people in natural and sporadic situations. I never work under controlled conditions in terms of light or studio. I feel awkward when working with a tripod. For landscapes you need a tripod, but not when photographing people. I hate heavy tripods and have just bought a new lightweight carbon Manfrotto tripod. Hopefully that will help. Quite often I also carry a collapsible background and a reflector from Lastolite. I usually work on my own, but a few times some local guys have helped me carrying and holding some of the equipment. I always bring and wear a cap to protect against the sunlight and use it all the time, also during early morning or late afternoon, which I consider as the prime photography time.
When we go on family travel trips, I might bring a Fuji X-Pro1 with the Fujinon XF 23 mm 1.4 and 56 mm 1.4 lenses. That's also a great small, light and easy to carry kit.
What's the most surprising thing you carry?
I have mostly photographed in the slums, work places, villages and private homes in Bangladesh and Nepal. In Nepal, I learned by experience that it was very useful to carry a strong walking stick to beat and fight the wild dogs. Many times I have been attacked and had to fight the dogs. Sometimes people thought I was a strange lonely walker with the stick. That could also be helpful sometimes. It also happened that I used a mask to cover my mouth and nose as I walked and photographed for hours in highly polluted and very dirty places.
What is the one thing you couldn't live without?
Good walking shoes, a cap and the strap. I use either a single or double strap from Black Rapid. I always bring my mobile phone. You never know what happens and when you might need it. It is also a great camera, by the way.
What are some of the details that you find essential for your style of bags?
I usually don't carry a bag when I go photographing. The extra memory cards and batteries I carry in my pockets. I use the double strap with two cameras and lenses plus an extra lens in the belt. The bag stays behind in the car, if I am driving. And then the bag only contains smaller stuff. I photographed a lot in Bangladesh and Nepal, and there I was not concerned about break inns in the car. But in Denmark, where I live now, I would never leave any valuable equipment in the car. That's too risky in Denmark. But the bag has to be strong. Usually it's very heavy with a lot of stuff. Most of my bags and canisters are from LowePro and ThinkTank. I like the retro shoulder bags from ThinkTank if I travel light. For the heavy stuff, it's LowePro.
Sometimes I have photographed in rather remote places where I had to walk for days. In such cases I found some local guys to carry some of my stuff. For tough walks I have learned to carry just one camera with maximum two lenses.
What are the important things for protecting your camera gear?
The bags are essential. I also have a rain cover for one camera with a lens, but have so far used only on few occasions during the monsoon. My main protection usually relates to the weather. Sometimes in heavy rain I found a few plastic bags on site. For special shootings, you might have to consider very carefully what kind of protection measures that might be needed. My cameras are my tools, and I am not so concerned about by protection of the gear. They are just part of me. It is not just about protecting the camera gear, though, but also about protecting your self, both mentally and physically. One time a drug addict tried to attack me with a syringe in the slums of Dhaka city, and I had to run pretty fast. So don't carry too much. You have to be mobile, flexible and relaxed when photographing. Don't limit your work ability by carrying too much gear. Bring less and work with what you have. You must able to shoot from all kind of angels and in many different situations. If you carry too much stuff you cannot photograph.
Can you give me the essential carry kit when traveling the globe (bags, accessories etc.)?
If you just travel alone, I would recommend just bringing one camera with two lenses that cover the focal length and aperture that you need for your kind of photography. Maybe a good all-rounder zoom lens with an appropriate focal length range and a telephoto lens. One of them could also be a prime 35 mm – the classic focal length. I always prefer the lenses with the highest fixed aperture. Don't bring a flash but work with natural light. Also bring a shoulder strap as well as extra batteries and memory cards. And of course a laptop and a few mobile hard disks. I only shoot in RAW, and the files are big so extra storage capacity will always been needed. I use mobile and desktop hard disks from LaCie. I like the Thunderbolt mobile ones and use them a lot.