Western Sahara is the last remaining colony in Africa.Formerly a Spanish colony, it is bordered by Morocco, Mauritania and Algeria and was illegally annexed by Morocco in 1975.
The UN regularly points to the Sahrawi people's right to self-determination. Despite this reminder, a status quo prevails, allowing the Morrocan occupation to intensify day by day.
Using 'fait accompli' tactics, Morocco has demarcated a territory, defending it with a 2500km long wall. The occupation of this land is an effort to render the right of the Sahrawi people to a referendum of self-determination obsolete. Moroccan strategy involves militarization of the desert, exploitation of ressources, town planning, settlement campaigns for Moroccans and the wiping out of Sahrawi culture.Moroccan constructions in the desert are the tangible form of this territorial con ict which has been dragging on since 1975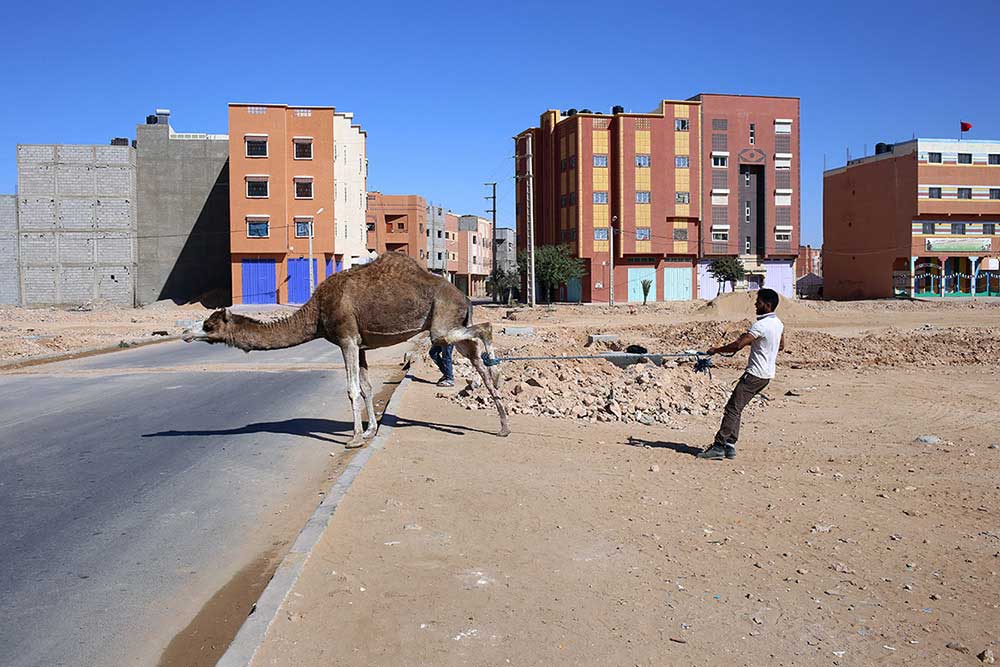 "The occupying power shall not deport or transfer parts of Its own population Into the territories it occupies" 
Fourth Geneva Convention, Article 49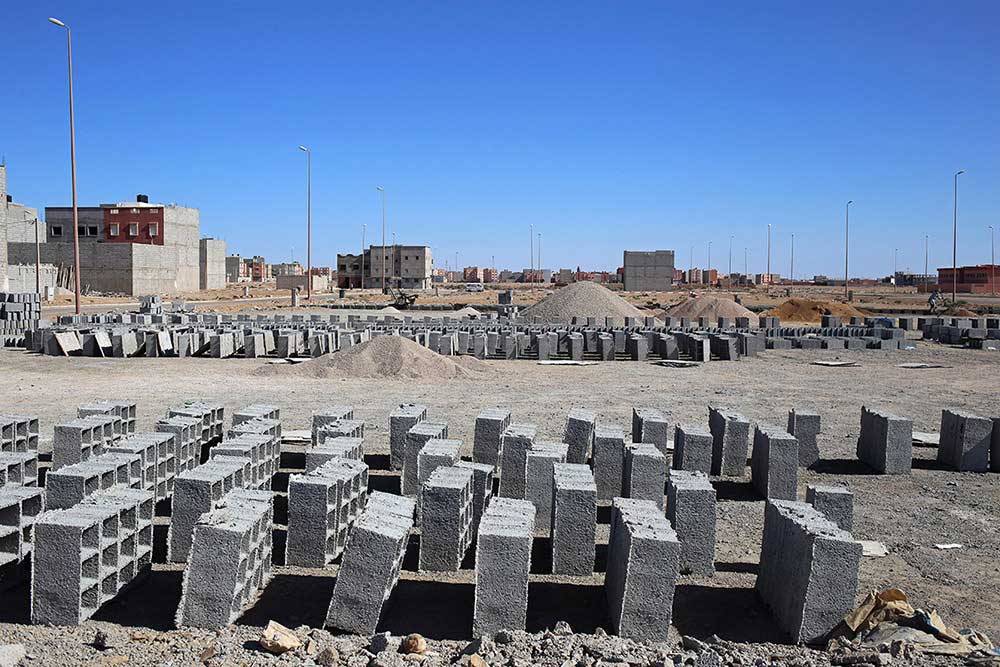 The brutal occupation by Morocco in 1975 expelled most of the Sahrawi population from its territory to refugee camps in the Algerian desert. The Sahrawis who remained in occupied territory are a minority subjected to repression by the Moroccan authorities. Human constructions constitute the spatial setting of the combat between a colonial power that regulates numerous aspects of daily lives on colonized people, and the means of resistance created against such regulation. Architecture is a spatial apparatus, a fundamental component of occupation and domination.
Being under constant surveillance by Moroccan security forces, Sahrawi activism is harshly repressed. Freedom of expression and assembly are severely restricted, human rights violated. The authorities deny entry to Western Sahara, or expels foreigners : journalists, human rights experts, jurists, activists, UN staff members. In this territory, one can be guilty of an offence for recognizing the existence of Western Sahara as a separate entity from Morocco and liable to imprisonment for jeopardizing state security at risk. Deciphering the landscape and urban planning is a way to bypass the lack of freedom due to police obstruction. This shattered nature carries within it the traces of man and his intentions.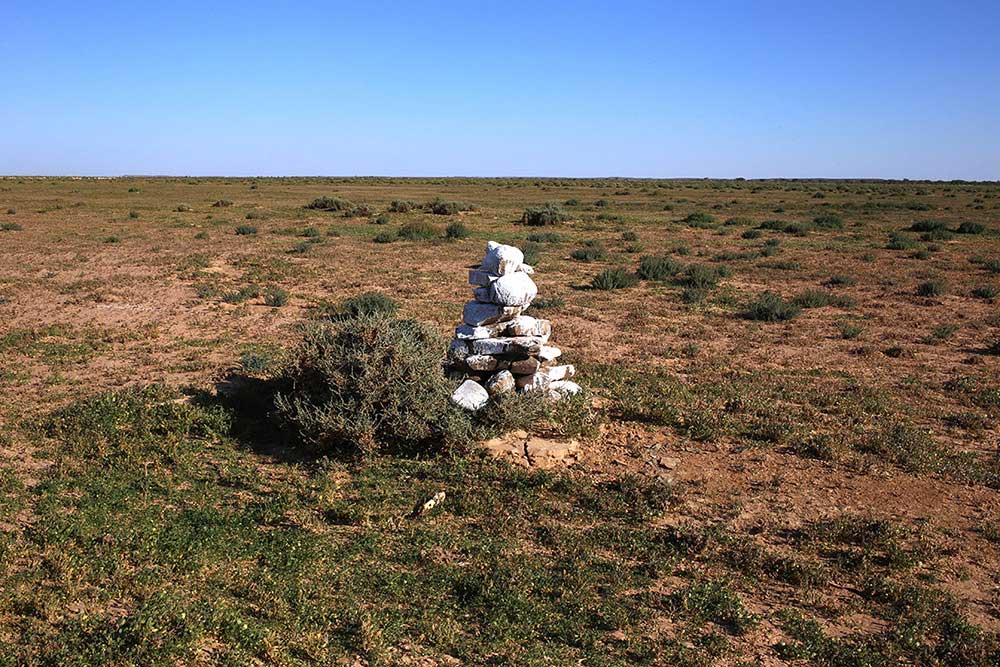 About Elli Lorz
Having graduated from the Beaux-Arts School of Valence (France), Elli embarked on a one year documentary project, cycling from Paris to Abidjan. Alternating between photo, video and drawing, she documented DIY cultures. This project resulted in awards in festivals, and various photo exhibitions (Les Rencontres d'Arles, Lille 3000, Dak'art biennale in Senegal).Since 2015, Elli has mainly focused on a long-term project based on the influence of town-planning in Africa's last remaining colony: Western Sahara. This project was presented for the first time in 2017 during the Nuit de l'année, Rencontres d'Arles festival and selected as « Coup de coeur » of the Jury by Fisheye magazine.