To what extent does the way we receive and perceive images in the digital era effect the transmission and circulation of ideas, ideologies and forms of knowledge? Does 'media massification' pose any ramifications in regards to the current communication climate being a place where 'the world comes to us, not us going out to the world'.
In contemporary living, more than ever, we are influenced and exposed to 'soundbites', clickbait, playlists and 'likes'. We can comment, we can share, we can troll or even set up our own news outlets in an instant. We can achieve all this from a mobile device in the palm of our hand, taking charge of a narrative or even creating our own.
Icons of Rhetoric is a text and image project that merges established media practices with more contemporary ones. Creators, photographer Chris Barrett and researcher/writer Gianluca Spezza, introduce us to the often-cited 'most isolated country in the world', North Korea. They do this in order to explore visual representation and the contextualisation of media images. Their work seeks to not just contextualise North Korean culture, it also considers the perspective of what the Democratic Peoples Republic of Korea, 'DPRK' [조선] tells its own citizens.
"It's not where you take things from — it's where you take them to." ― Jean-Luc Godard
By reinterpreting images that already exist in the public domain, the work plays on an aesthetic of authenticity. It objectifies a notion of perception while using instant film as a conduit for exploration into a visual syntax, a syntax that frames an increasingly polarised and digitally dependent world.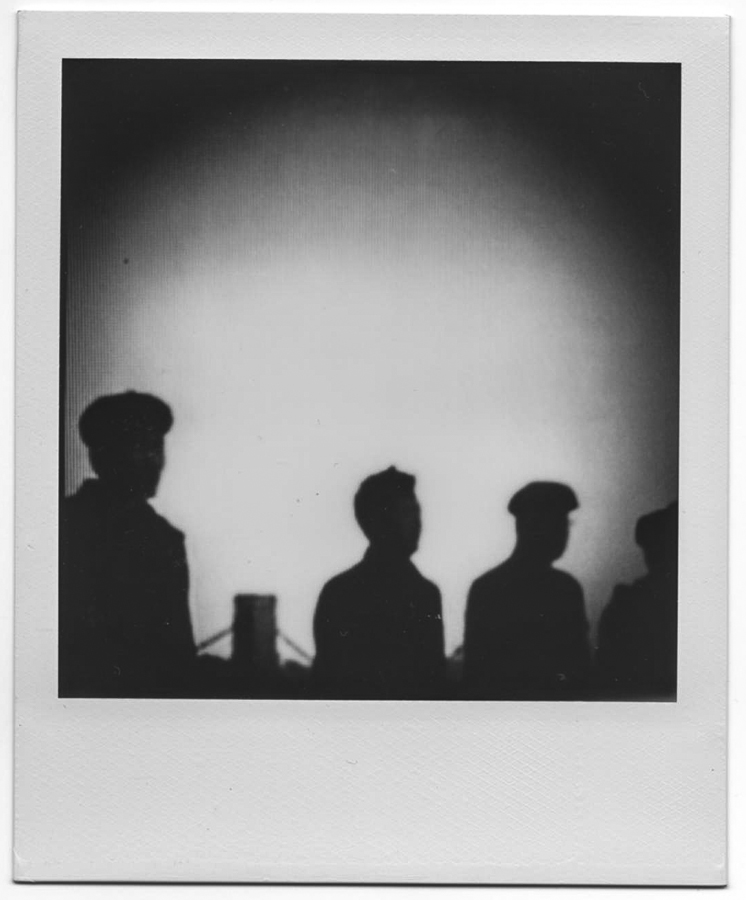 Under Kim Jong Un's leadership, North Korea has made a conscious decision to be more proactive in the media world. It has increased the number of programs and broadcastings, it has ventured into the IT market, producing tablets and OS; furthermore, its officials have given interviews to mainstream media both in the UK and US and in 2013 we have seen the very first live tweeted image of a North Korean leader by Rupert Murdoch's Sky News. Icons of Rhetoric portrays and analyzes these developments adding to the work of specialists such as BR Myers, David Shim, Heonik Kwon and Sonia Ryang, to gain a better understanding of the DPRK in this increased time of visual content and media activity. The project explores the visual lexicon which permeates North Korea. It also investigates the ways in which translation – 'image' and the act of 'making images' combined with 'where image's perform' – shaping our understanding of the transmission and circulation of knowledge, misinformation and political ideologies during profound historical, cultural and geopolitical events today.
The working process of the project includes the studying of North Korean news footage online, movies, literature and photographs which are then re-taken or re-framed using smartphones; these images are then turned into instant film using a device made by the Impossible Project.
Interested in John Berger's 'Ways of Seeing' and the collapsing boundaries between author and reader the work follows Fred Ritchin's [author of 'Bending the Frame: Photojournalism, Documentary and the Citizen'] school of thought about the emergence of art photography and photojournalism in a time of 'inward looking mirrors and outward looking windows'.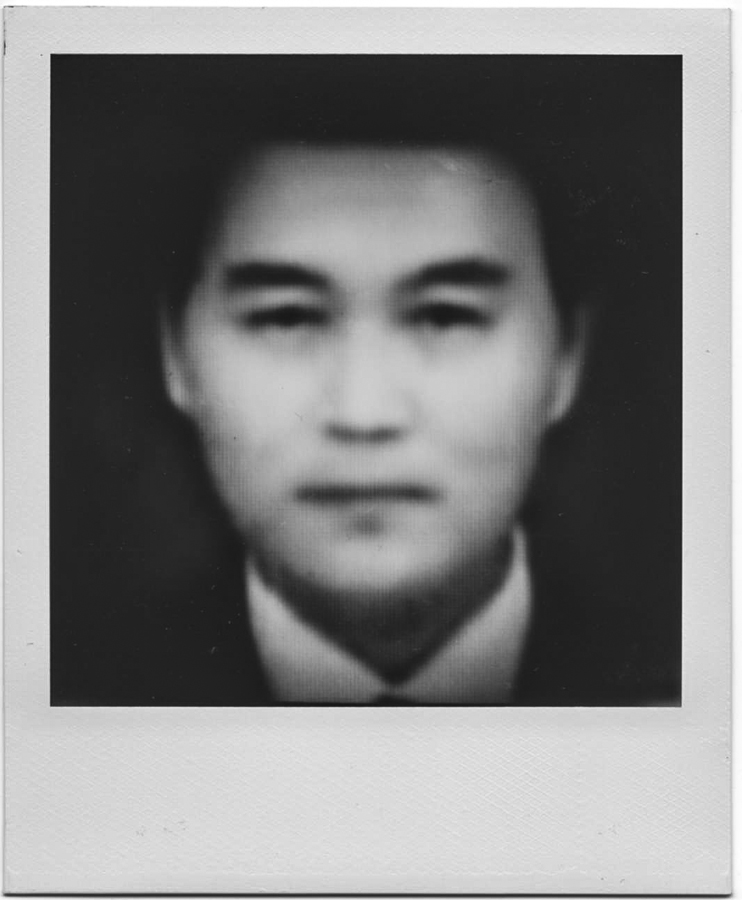 *  The images are created from a digital – analogue process exploring the concept of both 'created' and 'found' images. The idea for the work stems from an interest in the way North Korea is presented in the Western media, coupled with North Korea's own intriguing use of social media in conjunction with current climate of 'Flat Earth News' – in which a shift in journalism has taken place in recent years because of the digital revolution.
The name 'Icons of Rhetoric' refers to Korean Central Television's, KCTV iconic newsreader Ri Chun-hee. Ri is a veteran newsreader who, though now believed to be retired, can be found annoucing iconic moments in North Korean contempoary history. It is believed Ri has never studied journalism, but performance art. 
IOR images start their life as smartphone images taken from a screen of a computer, displaying sourced material from the DPRK's state media. The images are then turned into instant analog photos.This enables the project to play with an authenticity aesthetic while adding a tangible dimension to this digitally conceived work. Spezza's writing along with the testimony of North Korean defectors (or, to use a more balanced term, 'former citizens of North Korea who now reside abroad, either in South Korea or elsewhere') adds further depth to the work, in regards to the exploration of visual representations being of immense importance in times of increased transnational intertwining which shapes particular ways of seeing and constructing the "reality".