Official Website : www.hipa.ae
Theme for June competition also announced as 'Prayers'
The Hamdan bin Mohammed bin Rashid Al Maktoum International Photography Award (HIPA) has announced the winners of its May Instagram Photo Contest, which was themed 'Birds'. A total of 10 winners out of the total 2799 submissions were announced, all of whom will receive the 'HIPA Recognition Award' for their winning photographs. HIPA is now set to launch the June edition of the Instagram Photo Contest with the theme of 'Prayers'.
The Secretary General of HIPA, His Excellency Ali bin Thalith, commented, "We are delighted to announce the winners of our May Instagram Photo Contest 'Birds', which included some of the most breathtaking wildlife photography we have ever seen. I would like to thank all the photographers from around the world that entered the five day competition with 2799 high quality photographs. The quality of photography submitted made the judging process extremely hard and meticulous, but we believe all the winners are deserving of their recognition and we wish them the very best."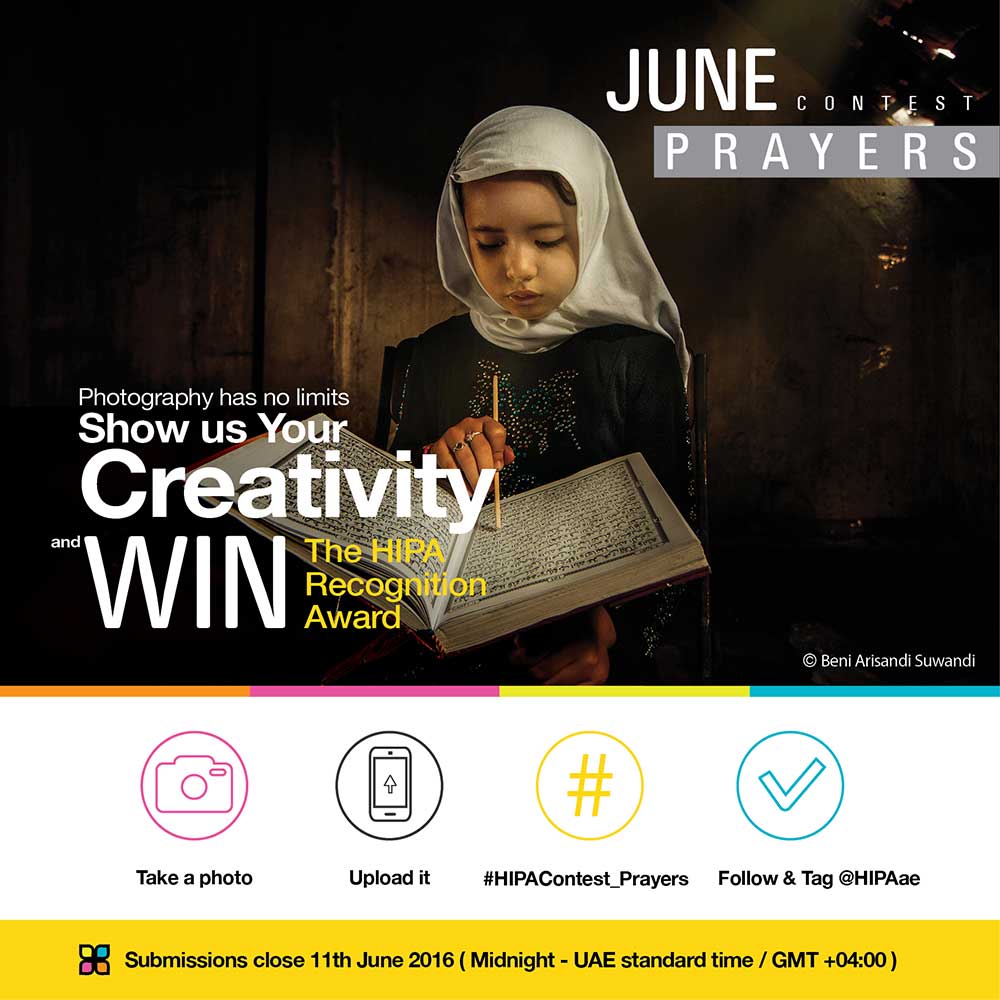 Bin Thalith continued, "We are also delighted to launch the theme of the June Instagram Photo Contest which is set to be 'Prayers'. This thought-provoking theme is set to coincide with the start of the Muslim holy month of Ramadan and should challenge photographers to submit beautiful photographs related to the holy month and other religious practices from around the world."
Instagram Photo Contest Winner, Mohammad Al Thani @mohammadalthani from Qatar described how he, "Worked hard for two months this year, spending several hours per day in a camouflaged tent without making a single noise." Al Thani expressed that this was, "the first time he had won a photography prize" and he hopes that, "it will catapult him to becoming an international winner in other competitions".
Russian winner Tatiana Smirnova @tihonya12 described her photograph of the Russian 'Azure Tit' as, "being taken in Chelyabinsk, Russia in February this year". According to Smirnova, "The Azure Tit are documented in 'Red Data Book of the Russian Federation', which is a state document established for documenting rare and endangered species in Russia." Smirnova said that her style of photography is "usually more artistic and uses as little photoshop as possible" adding that she aspires to, "one day become famous like Wildlife Photography legend Vincent Munier".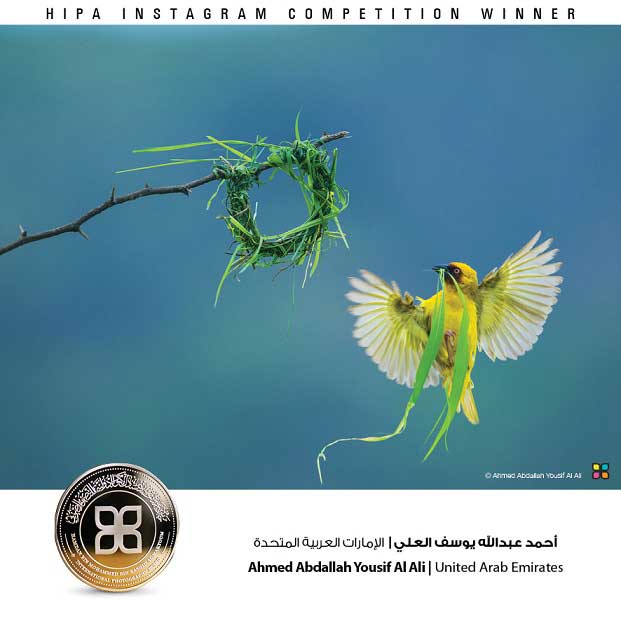 Deadline: June 11, 2016