"Ghost Town ni Naru" is Japanese for "becoming a ghost town" and it also is the title for the series presented.
Its a project that suggests a questioning about human decisions in which he presents an aspect of the Japanese culture that does not conform the idea of Japan.
This project reminds us that no place is unchanging. It describes his own perception of a grotesque scene that he's been unconsciously observing for the past decade: « my wife's home town is becoming a ghost town. » It is a sad series in which he also tries to express the sense of lost through images. Not why it happens, but how it must feels for his wife, her family members and friends, when they take a deeper look at the places where most of their child's souvenirs comes from. A moment of consciousness, that we can adapt in many other situations.
The series was shot in Nikko, Tochigi prefecture. Nikko is well known for its beautiful Shrines and Temples. Photos were taken in 2014-2015. [Official Website]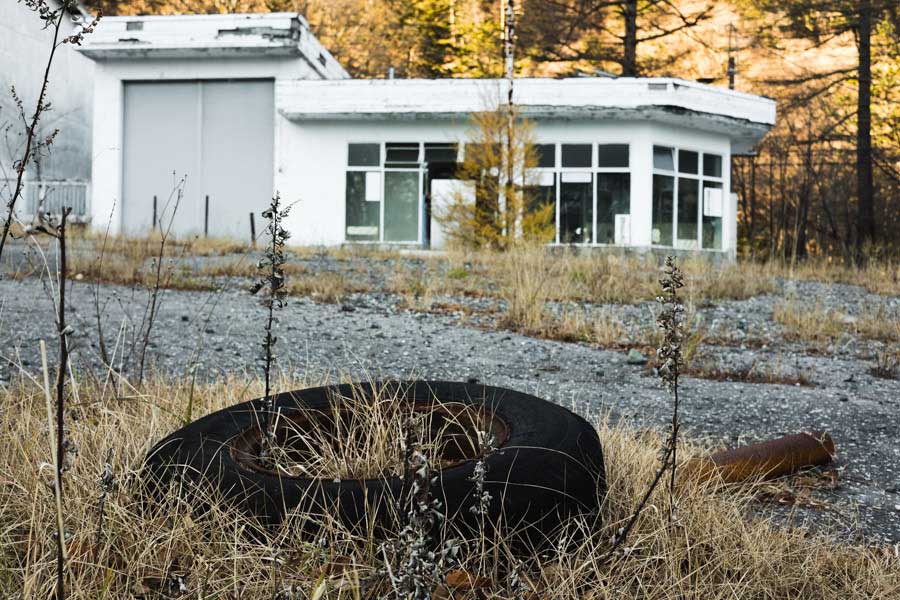 About Jasmin Gendron
Jasmin Gendron is a Quebec City-based Canadian street and documentary photographer. He began learning his way around photography when he was a teenagers, when there were still dark rooms in high schools, but his interest into photography seriously started in 2010, when he got his first digital dslr. He hasn't completely give up with film photography. « I still shoot 35mm film once in a while, mostly for personal moments. »
He uses street photography to immortalize energy and emotions from magnificent, human and sometimes comical scenes, with a poetic, subtle and unobtrusive approach. He is an autodidact who draws his inspiration mostly from from the Japanese culture (in 2006 he did a complete immersion of a year ish in Japan), but also from trips, trivial and big events. Jasmin is also interested in how the environment impacts human actions and decision in peoples everyday life.