Georgia is a small country. It is located on the border of Europe and Asia on the coast of Black sea. Formerly part of the Soviet Union, it borders Russia, Turkey, Azerbaijan And Armenia.
The population of the whole country is around 4 Million. one third of which  lives  in the capital city, Tbilisi… Georgia is my favorite topic to shoot . Not because I was born and brought up here, but because everything is special here – people, streets, architecture, traditions… I began this story in 2007 and I think It will never finish because Georgia is inexhaustible…
Dina Oganova ,25 Years old(1987/12/26) Freelance Photographer , from Georgia (Former USSR). In 2006 Graduated Yuri Mechitov Photography Art School And In 2009 Graduated Ivane Javakhishvili Tbilisi State University Faculty Of Business Economy. In 2012 Got Grant "Open Society Grant For Photograhers From Central Asia, The South Caucasus, Afghanistan, Pakistan, and Mongolia".In 2013 was selected of 12 young photographers for Joop Swart Masterclass. [Official Website]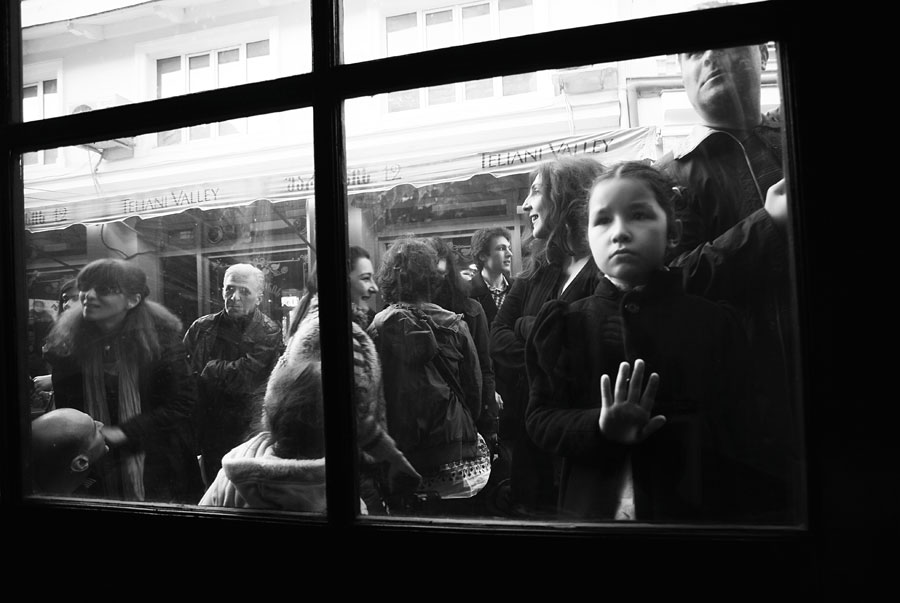 Legal Note: The photographer attest that have full authorization to give consent to the publication of these photos or project and have the authorization and permissions of third parties. Guarantees that you have all the necessary communications of property and you have obtained all the necessary authorizations for any property, buildings, architecture, structures or sculptures appearing in your photographs.