Leland Bobbé, a native New Yorker, has been a professional photographer for over 30 years. His work spans both the fine art and commercial worlds and has been shown in galleries and utilized by advertising agencies around the country.
Bobbé's award winning photographs tell more than they are showing.  The photographer's images delve beneath the visible surface of the world we see and provide a glimpse of a hidden dimension that lies beneath.[Official Website]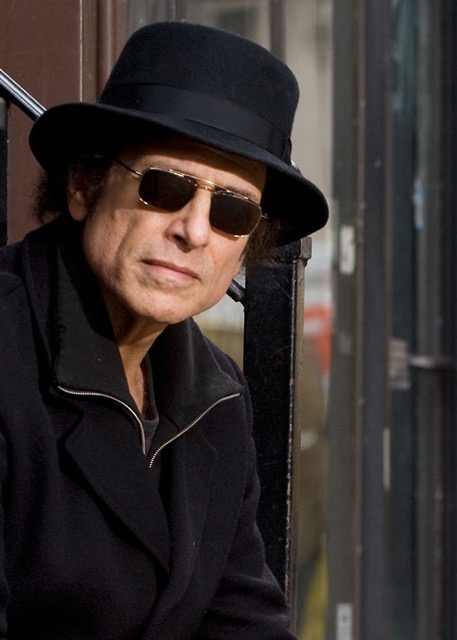 Can you tell a little about yourself?
I'm a born and raised New Yorker. After college I started to pursue a career as a musician and photography was a hobby. I played drums in a band named City Lights and was part of the CBGB scene in the mid 1970's where I both played and photographed. After a record deal and one album our label signed the Ramones and that was the end of us. I finally decided to pursue a career in photography rather than music.
How did you get interested in photography?
I got interested in photography because I started to see things that I felt compelled to capture. During the mid 1970's I did a lot of street photography of in NYC during a time when New York was a city in decline. Times Square and The Bowery fascinated me. 18 images from this collection were just recently accepted into the permanent collection at The Museum of the City of New York.
Have any artist/photographer inspired your art?
Although I am a fan of photographers like Steve Pyke, Garry Winogrand, Richard Avedon and Harry Callahan , I think that I've been inspired less by other photographers and more by painters, music, and film. I love the art of Mark Rothko, Edward Hopper and George Tooker. I find that a state of mind fueled by those artists, Miles Davis and rock and roll is what really influences me creatively.
Could you please tell us anything about your technique and creating process?
I think my technique is pretty straightforward. For me photography is all about seeing. The technical stuff is less important for me. When I'm shooting I'm only concerned about what I'm seeing through the viewfinder, the rest of the world doesn't really exist. The beauty of photography is that one is able to make the viewer see only what you want them to see. I enjoy the randomness and lack of control of shooting on the street as much as I enjoy the total control that I have in the studio. They are both exciting to me in completely different ways.
Describe your ideal photographic situation
I really don't think that I have an ideal shooting situation. Every situation is different and each has it's own set of challenges and solutions. Sometimes it's lighting, sometimes it's directing, sometimes it's luck of being in the right place at the right time.
I shoot a wide variety of subjects that includes both personal and commercial. If I had to come up with a fantasy situation it might be to shoot portraits of a very interesting group of people with a common theme where they were all willing and easy to access.
How much preparation do you put into taking a photograph?
This completely depends on what it is I'm going to to photograph. If it is a commercial job working with an art director weeks of preparation might go into it. There's production, casting, hiring crew etc. If I am going to use a new lighting technique I'll always do a test first. If it's a simple portrait I might read about the person and get a better idea of whom that person is. If I'm shooting on the street there really is no preparation other that being in the right frame of mind.
What's your useable-to-unusable ratio when you review images from a shoot?
I'm very picky when I edit. I often find editing the hardest part of the process. I usually get it down to just a few images so the percentage is very small. If I were hired to shoot a library or a collection of images then the editing would be much looser.
What quick advice do you have for someone who wants to improve his or her photography skills?
My quick advice would be to work on projects that interest you and try to develop a personal style (easier said than done)!
From time to time many photographers find themselves in a creative rut or uninspired to shoot. Does this ever happen to you and if so how do you overcome these phases?
Yes this has happened to me and it's not fun. I've found that when I'm busy commercially I tend to slack off on my personal work and when I'm slow commercially I do more personal work. Often when I finish a personal project I need to settle down for a while and need the time to think about what I want to do next. It can be a painful process but I somehow mange to get myself through it.
What future plans do you have? What projects would you like to accomplish?
My future plans are to keep doing personal projects and hopefully continuing to be able to make money at photography during a time when things have gotten much tougher for photographers. With the advent of digital photography everyone has become a photographer
and its value at the professional level seems to have diminished. My images are constantly being used online without my permission. I think there is a whole generation of people who think that if it's on the web it must be free.
I do have a new personal project in mind but at this point I'd rather not divulge what it is.