Alice Zilberberg is an award-winning Fine-Art Photographer. She was born in Tallinn, Estonia, raised in Israel, and is now based in Toronto, Canada. Since graduating from Ryerson University's Photography program, she has been on a mission to share and inspire creativity.
Her work has been displayed in galleries, publications, auction houses, and collections internationally. Zilberberg merges traditional photography and computer illustration, creating images that bridge the platforms of photography and painting. Her work marries reality and fantasy, echoing elements of surrealism and baroque art. Using photo-manipulation metaphorically, her images explore themes such as female power, the natural environment, personal identity, and the human condition. [Official Website]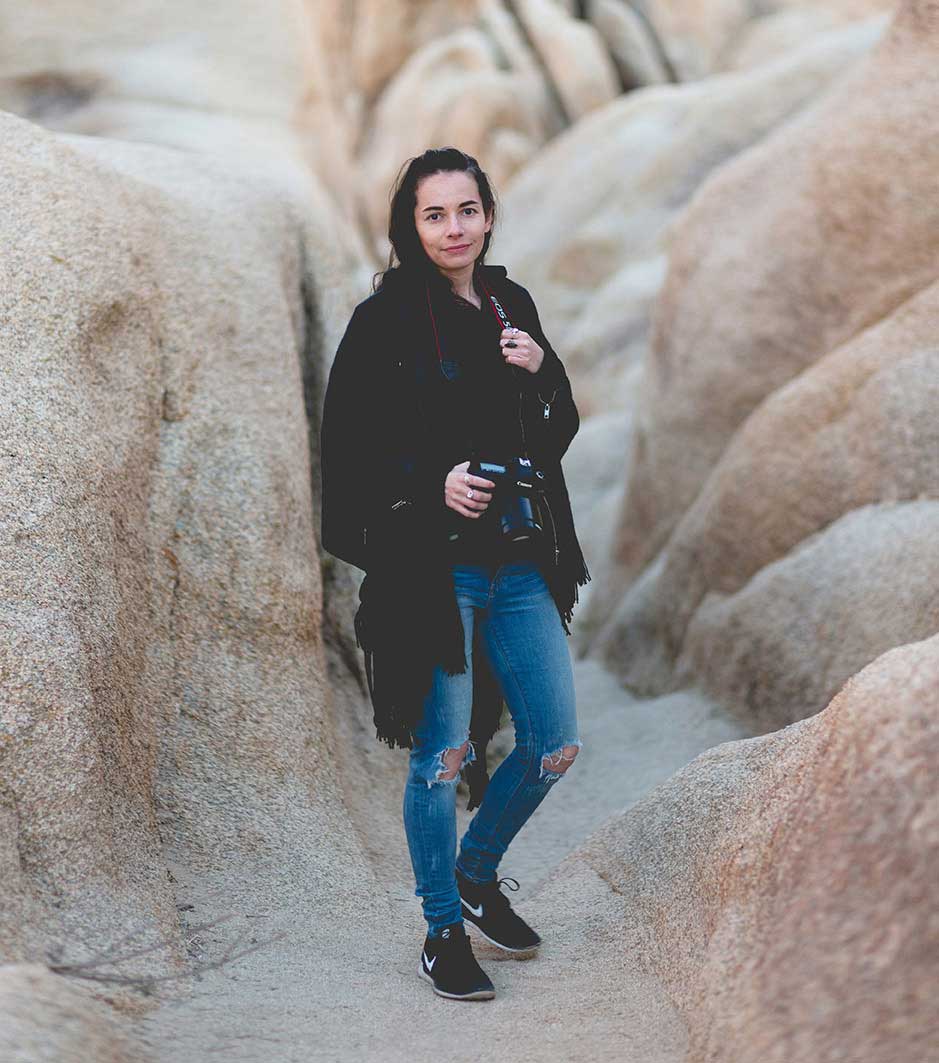 Can you tell us a little about yourself?
I'm an Israeli-Canadian surreal photographer living in Toronto, Canada.
How did you get interested in photography?
I've been drawing and painting since I young age. I started playing with digital illustration and photo-manipulation before I picked up a camera. My style developed when I discovered photography I saw that I could manipulate photography in the computer and create surrealistic images. I've been working in this technique for over ten years.
Have any artist/photographer inspired your art?
Some contemporary artists I admire are Gotffreid Helnwein, Ray Caesar, Erwin Olaf, Natalie Shau, Miss Aniela, Erik Johansson, and Vee Speers. I also draw inspiration from artists such as Dali, Rene Magritte, Frida Kahlo, Frans Snyder, and Jan Weenix.
Could you please tell us anything about your technique and creating process?
My creative process includes getting inspired, doing research, making preliminary sketches, location scouting, finding a model, a test shoot, photo review, doing the photo-shoot and photographing all the elements, photo-manipulation and creative retouching, and finally printing, singing, and framing. Every project is unique and I typically take one year to complete a body of work. Here's a little bit more about how I creative my Photo-illustrations
Describe your ideal photographic situation
An ideal situation is one that I find myself in state of flow, and traveling to capture beautiful scenes with really great models as subjects.
How much preparation do you put into taking a photography?
I will typically take a few weeks of research before starting a project. This could include research on the themes, and on the locations I plant to shoot. I often travel overseas for my art which could take some time to prepare.
What's your useable-to-unusable ratio when you review images from a shoot?
Since my art includes many parts that are stitched together as a photo-illustration, I will often do a photo-shoot for just one part of the image.
What quick advice do you have for someone who wants to improve his or her photography skills?
If you're starting out just follow your gut and practice. There is no one-fits-all formula when it comes to taking good photographs. When borrowing advice from others make sure to take the parts that are a good fit for you and leave the rest. This way you'll be yourself and make art that is personal and true to whom you are.
From time to time many photographers find themselves in a creative rut or uninspired to shoot. Does this ever happen to you and if so how do you overcome these phases?
In this situation I keep a very calm and meditative state of mind. I've learned that for me, there's no reason to force an idea. Once a good idea comes to me I get into a state of flow where nothing can stop the project from happening. I've learned that this will come naturally.
What future plans do you have? What projects would you like to accomplish?
I predict that my work is going in a personal direction that is driven from my personal life and experiences. I find myself re-inventing what I do every few years, so I will never know exactly what's next.