Was born 1969 in Brezno, Slovak republic. She studies at the University of Matej Bel in Banská Bystrica,
Department of translation, interpreting – German language and culture.

Can you tell us a little about yourself?
I started with Photography in 2009, I am self taught. Photography is still more or less a hobby, I work for a travel agency, I teach German language, I translate and interpret fromGerman and Slovak.
How did you get interested in photography?
Well, Coincidence =)
I started purposely shooting in 2009, I realized soon that my little compact camera was just not enough. SoI bought a DSL Rand I slowly began to discover and learn all the secrets of Photography.
Do you artist/photographer inspired your art?
Probably the most influential was Vladimír Židlický. I attended one of his workshops in 2009 and then I realized that Art Photography is an issue of my heart. After one year stay in his atelier, I'm even more convinced, that his workand especially his approach is extremely inspiring to me. Besides VladimírŽidlickýI like creative work of Rasťo Čambáland František Drtikol. Of course,I also monitor the actual photography events.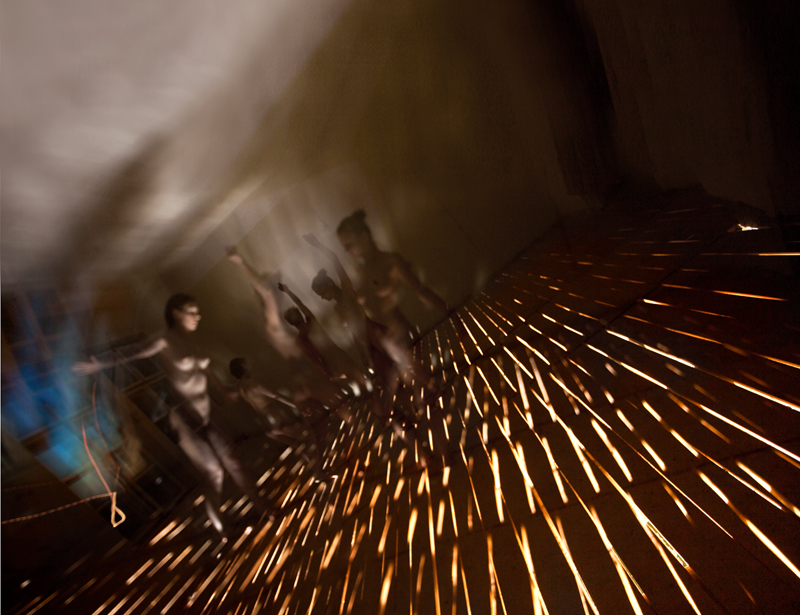 Could you please tell us anything about your technique and creating process?
I am not a photographer that comes to a place with the precisely defined scenarios. Some times it happens, but it's rather an exception.
Many times it´s just an un clear idea of something I would like to create, it happens that directly during the shooting situations that a rise naturally, inspire me. Also, many times it depends upon the models and their posing, what is close to them…I´m definitely not forcing them to do the things which they consider unnatural, uncomfortable.
I am using mostlyDSLR Canon5d MarkII. I have a small atelier inPrievidza (Slovakia), a town where I live. I am also fond of  historical photography techniques, especially cyanotype, the VanDyke process and ferrotype. I think these have a very special charm.
Describe your ideal photographic situation
My ideal photographic situation would beif Iwas able to work full-time asphotographer and it would cover all of my life expenses.Then I would become one of those few lucky people on Earth, for whoma work is a hobby.
How much preparation do you put into taking a photograph?
It always depend son what pictures I'm going to take. Sometimes it takes only a few minutes, sometimes a few days or even weeks…
What's your useable-to-unusable ratio when you review images from a shoot?
During one photo shoot I take approximately from 50 to 200 pictures. Sometimes I'm glad when one or two are fine….sometimes the ratio is greater…I never did any calculations. It also happened that I did not use any thing because the final pictures did not reflex my ideas, al though a modelliked the pictures a lot. It depends on my actual dispositions and perception.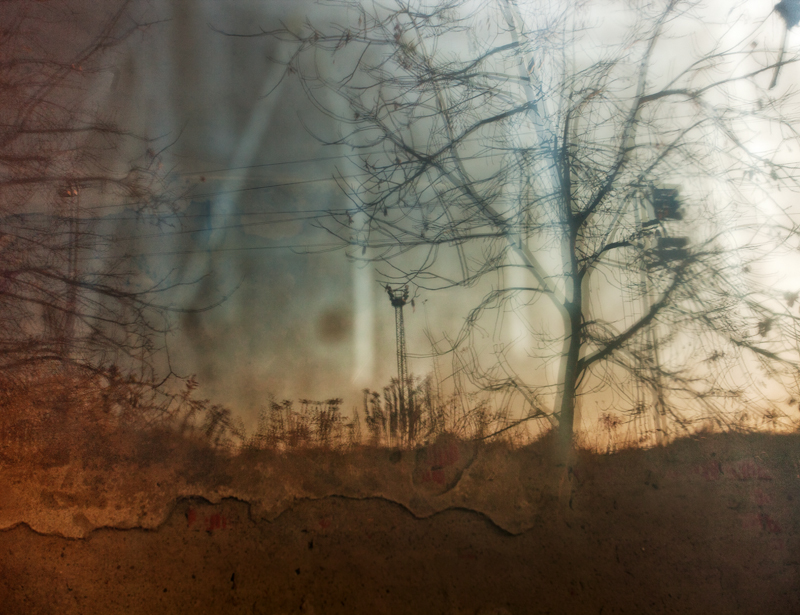 What quick advice do you have for someone who wants to improve his or her photography skills?
I think I have no any quick advice. Since I am self-taught, I'm still learning my self and trying not to get drowned in a photographic sea (full of information). So I am trying to select the information that would be beneficial for me. Certainly, from my own experience, I would advise one thing: do not concentrate on shopping of alot of different and expensive photography equipment, but rather focus on to learn to take pictures with what you have available.
From time to time many photographers find themselves in a creative rut or uninspired to shoot. Does this ever happen to you and if so how do you overcome these phases?
It did not happen to me so far. If it happens once, I hopeI will rapidly overcome the phase. My life is sodiverse that truly I do not miss any inspiration…
What future plans do you have? What projects would you like to accomplish?
Currently, the collaboration with Robert Vano Gallery in Bratislava is starting up. Just a few days a go they published (as a part of their project The invisible photographers) an interview about me and my work.
http://www.robertvanogallery.com/2013/11/renata-vogl-balansujem-na-hranici-medzi-snom-a-realitou/
We'll see how this cooperation will develop further.
Also I'd like to organize an exhibition of my ferrotypes along with my recent colored work. And lastly, of course, I would like to continue with taking pictures [Official Website][dodho magazine]