Born in Guatemala (1978)—Jorge Luis Chavarría is a photographer and artist. His work explores gender, culture, identity, and placement. His work is a crossroads of documentary photography, design, and contemporary art.
He studied systems engineering at the San Carlos University in Guatemala. A self-taught photographer and darkroom printer, Jorge's work combine photography with design sets and performance, in order to explore gender, culture, and placement. His work is a crossroads of documentary photography, design, and contemporary art. Jorge's work has been exhibited in the principal museums and galleries in Guatemala, El Salvador, and Puerto Rico, England and the United States. [Official Website]

Can you tell us a little about yourself?
I live in Guatemala, I born in Guatemala, I'm 35 years old now.  I did studied computer science when I was in university in Guatemala City, I remember that always loved photography since I was a kid but it was until 1999 that I really got in to this reading and reading books and Internet documentation and finally bought a 35mm film camera and decided to learn what I could about it.  I divide my life as a software developer and photographer,  I found that this two apparently different things have a lot of things in common and in may way of see things they complement each other.  Now I do teach photography, I love it gets me in touch with it all the time and makes me be aware of whats going on in the world right now.
How did you get interested in photography?
I was on a vacation  trip in 1999, in this trip I saw many beautiful nature places, I took photos from this places, excited that I did have them in my cheap old point & shoot camera, when I went to the lab to get them developed, only few bad images did survive that trip, from that moment I decided to learn photography, so this got me buying a 35mm camera the next day and borrow a photography book from a friend to learn, that and the Internet where my teachers from a long time.
Do you artist/photographer inspired your art?
I'm always reading about photography masters and new emergent artists, I try to not get influenced by their art, but there are many photographers that always have been on my top of mind like Joel Peter Witkin, Gregory Crewdson, Erwin Olaf, Pieter Hugo, David Lachapelle, Sebastiao Salgado, Roger Ballen.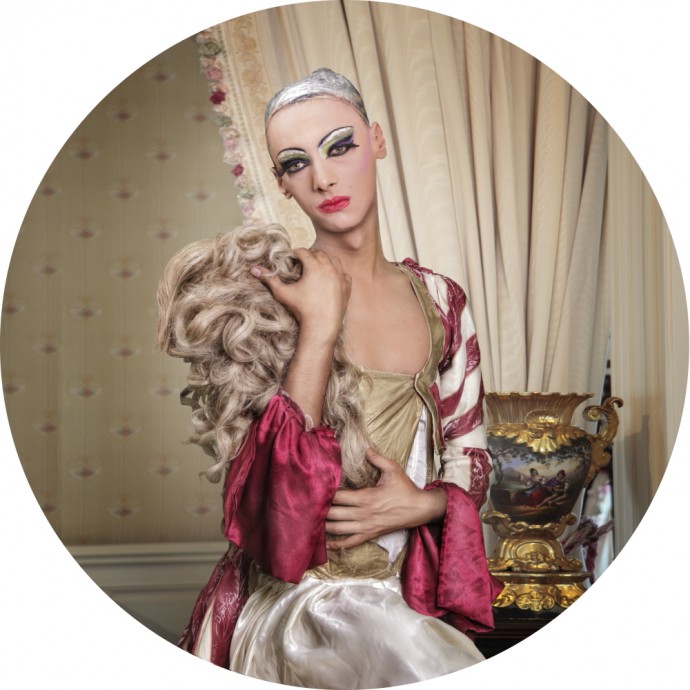 Could you please tell us anything about your technique and creating process?
Before I got involved on a series I try to investigate about the topic that I have in mind, to get more and more tools to use and give a more consistent message from the images.  Techniques that I've used are Digital Infrared, light painting, now I'm wet collodion process.  For my personal work I shoot on medium format and then scan the film I love this "slow" process that makes you think more in the process of doing the images, but I've done several series with digital.
Describe your ideal photographic situation
The ideal photographic situation is when the image that I see in the viewfinder is the image that was in my mind or even better.  It all depends on the kind of images that are you creating, some could be documentary others can be produced, but both should be something alike to what is in my mind.
How much preparation do you put into taking a photograph?
It always depends on the series, some are totally produced and that requires that I have all the things necessary ready to be used when shooting.  When there's a documentary approach on the images, I always try to be aware of everything, so I could include elements on the images that could give a more strong message for me and for the viewer to get in context.   I always get the only the necessary equipment and test it a day before using it, to avoid any problem that could appear.
What's your useable-to-unusable ratio when you review images from a shoot?
I have some, first, if the image doesn't gives me any information or any feeling when I see it after shooting it, I erase it or not scan at full resolution.  Other way is "is this image printable?" if not, it's gone.   I discard the alike images and get the only images that I think should be usable.
What quick advice do you have for someone who wants to improve his or her photography skills?
As a personal experience, one should be auto-critical with his own job, analyze it's own images from several approaches, technical and significance.  For me the a great series or a great image, are those that has the proper technique to enhance and improve the significance of the image that the photography contains.  That would make a great advance on photography skills.
From time to time many photographers find themselves in a creative rut or uninspired to shoot. Does this ever happen to you and if so how do you overcome these phases?
It happens to me a lot, specially 2013 it was a year of transition on my life that slows me down on my personal work.  It happens more frequently to me now, but I think that it is helpful to meditate of what I'm doing, what I've done and what I should do, it's good but I think that the secret is not letting this periods takes too much time that cut off your creative processes.
What future plans do you have? What projects would you like to accomplish?
For now I would like to start with some projects that I've postponed from the past year, I'm starting with wet collodion process now, I would like to create a series using this technique, I love this aesthetic. I would like to end a documentary series that started last year about senior transgenders, grow this series and make a more strong body of work with this.