"Art, is the shortest way from human to human".
André Malraux
Among the 'Carré Rive Gauche of art and antique galleries', and not far from the Seine river and Orsay Museum, HEGOA Gallery is a like a jewel box on two stages dedicated to young or famous contemporary artists, with a large place for photographers. Their common point : sensibility, poesy, humor, sensuality and a marvelous or critical view of the world. I present four or six weeks exhibitions, crossing messages, cultures and generations and with conferences, concerts or exchanges between artists and visitors.
The gallery is also a warm place, designed and decorated to feel like being at home to meet artists, sharing events or reserve the space on the evenings for the 'after work of art'. The presence of the gallery on the international art fairs, the partnership with others galleries in France and in the world, with museums, foundations or firms, give to the exhibitions the possibility to travel 'beyond the walls' for the artists' fame.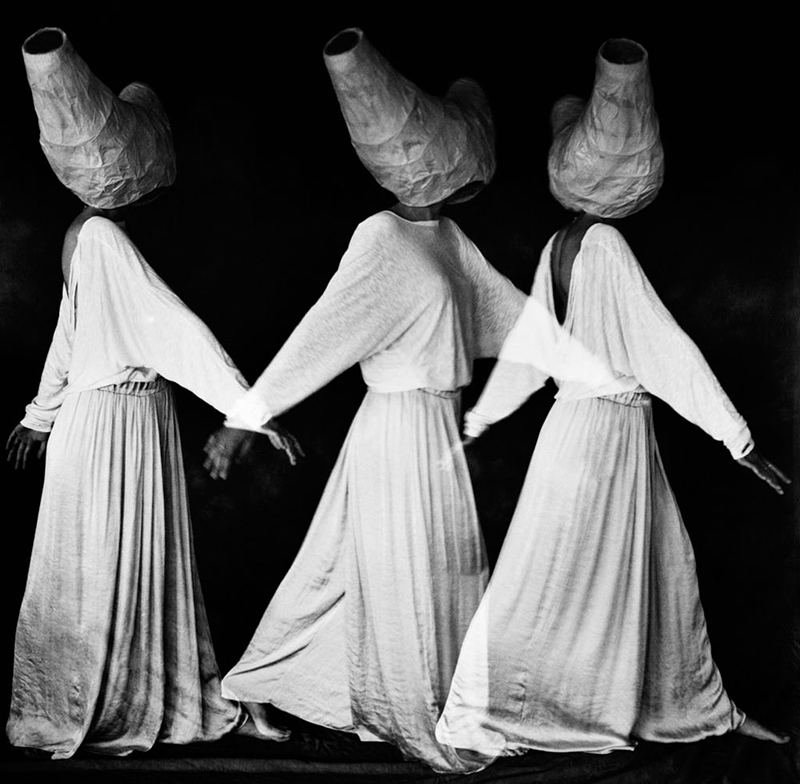 Mitar Terzic, Photographer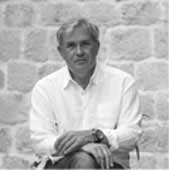 Serbian born, Mitar Terzic lives in Spain, in Alicante. He practice photography for twenty years .Mitar presents a phantasmagoric universe with the masks that he draws and makes by himself. Black & white photos, in square format, are both intriguing and poetic and take us into a world where everyone can imagine his own versión of the story.
 "I think that each artist is projected in his work. My photography is based on my imagination and it is the best way to show this world to other people . I create my stories and make the characters  using different props made by myself. My creation is influenced by several sources: literature, films, paintings, music, comics. 
This serie of photographs is inspired by the story of the hypothetical continent, called Mu or Lemuria, which would have been located somewhere in the Indian or the Pacific ocean.
Inspired by this legend, I created characters and places, which may belong to ancient  Lemuria. To create this mystical and spiritual universe , The sea, the rain and the underearth  are used to develop the stage for my characters. » Mitar Terzic
 « It's a capturing ,  surprising and a technically excellent work . Once you've seen Mitar's photos … You never forget them.»
  Alberto García-Alix – 2015
Mitar Terzic'photos are frequently presented in several magazines of photography, all over the world. He has won the "Moscow International Photo Award" in 2016. He exhibited frequently in Spain and was selected for the Off festival in Arles in 2016.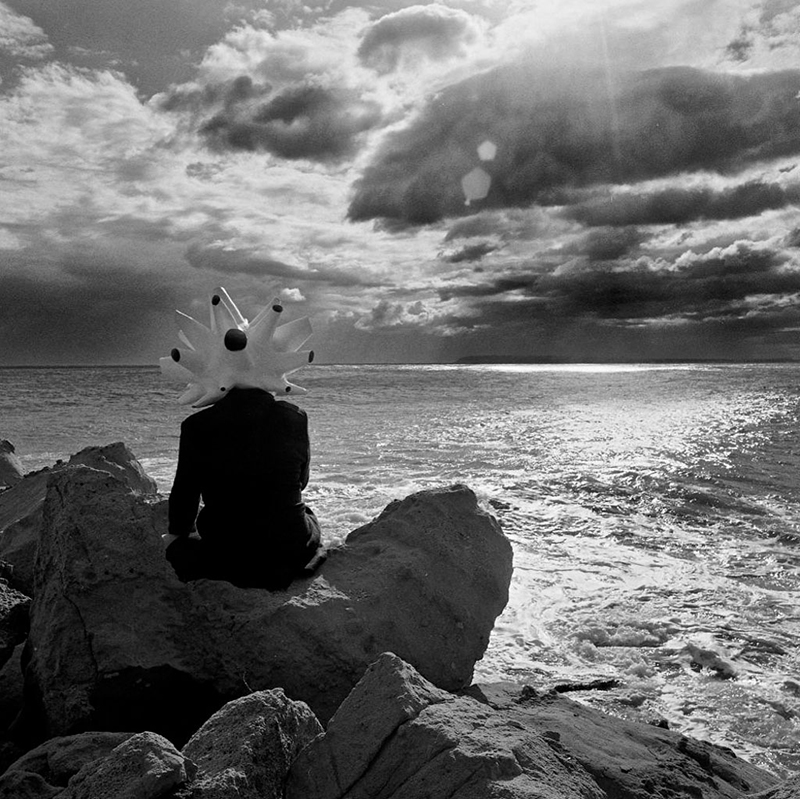 GALERIE HEGOA
16, rue de Beaune – 75007 PARIS
Exhibition from december 9th 2016 to january 10th 2017