No time limits, no rules, an indiscriminate number of players—let's play Lelo! The game is a no- holds-barred combination of wrestling and rugby that is very popular in south-western Georgia.
Every Easter Sunday, the residents of Shukhuti remember their dead by playing this ancient game. Lelo is a sport, and a tradition, but most of all it's about passion, strength, faith and devotion. Two creeks, about 150 meters apart, mark the goal lines for two teams. Between them a playing field full of houses, gardens and a road.The teams are made up of citizens from the upper and lower halves of this small town but whoever wants is free to join them. The aim is easy: whichever side is the first to carry a 16 kilogram ball back to their creek wins. Meanwhile fences, trees, and bones are crushed by a big melee.Victory not only means beat your opponent. Victory is a tribute to those who are no longer with them. The ball is given as a offering to a deceased villager and placing it on his grave after the match. Kvemo (the lower part) took the victory this year, at least until the next Easter battle starts.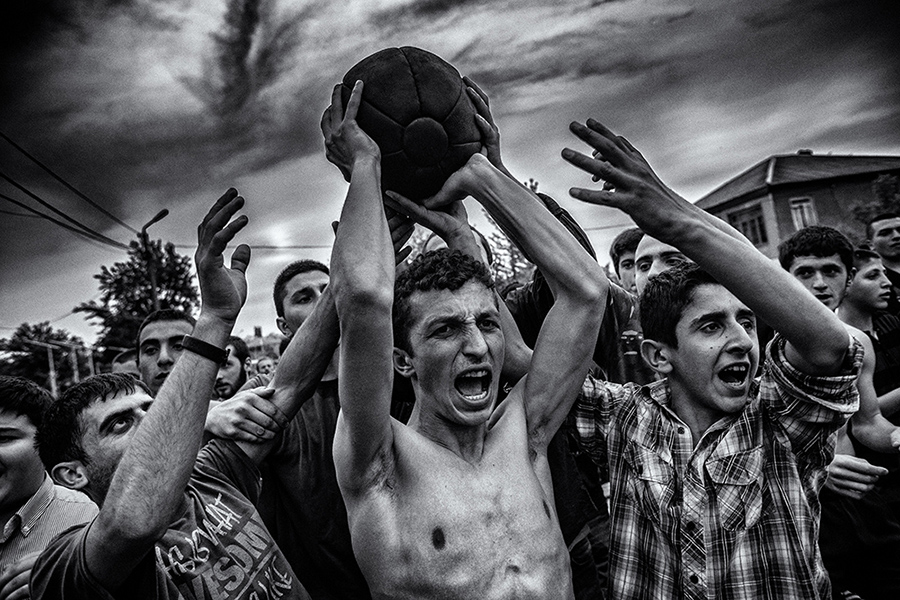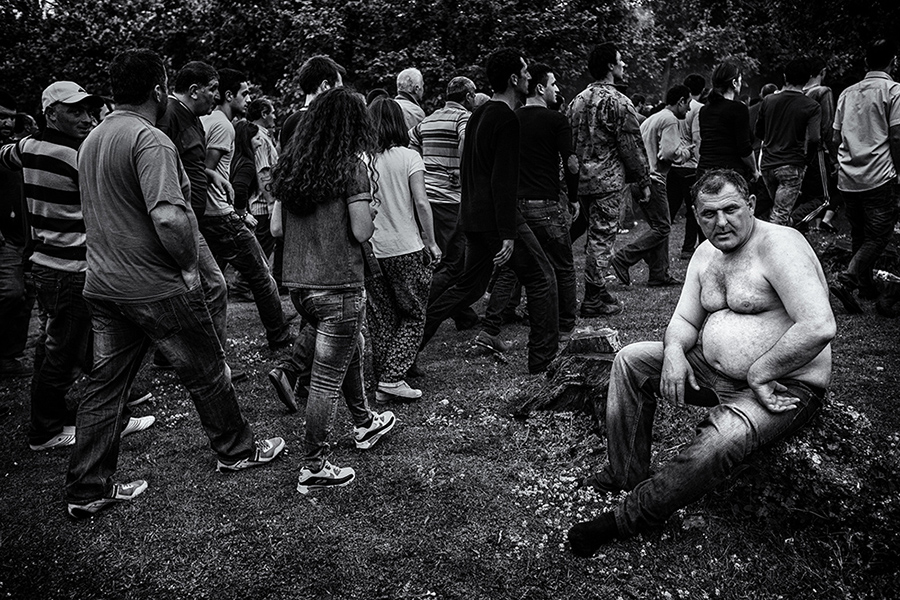 Legal Note: The photographer attest that have full authorization to give consent to the publication of these photos or project and have the authorization and permissions of third parties. Guarantees that you have all the necessary communications of property and you have obtained all the necessary authorizations for any property, buildings, architecture, structures or sculptures appearing in your photographs.