Italian photographer Marco Tenaglia is known for his daring and provocative fashion portraiture.
His bold and intriguing photographic vision is the result of a mixture of both contemporary and classic styles. Tenaglia's women aren't classical expression of beauty. Often photographed in recurring poses, placed in luxury or decadent settings, they show a strong personality and a sort of cold sensuality.
His photographs are balancing on this fine and sometimes tricky line between fashion-beauty-glamour and erotic-sexy-trashy, resulting in elegant and sophisticated black and white photography with a timeless quality and the perfection of imperfection. Renowned for being easy to work with, Marco ensures a comfortable, friendly but always professional atmosphere for every production.  [Official Website]

Can you tell us a little about yourself?
I think what people need to know about myself is in my photographs.
How did you get interested in photography?
I guess I'm interested in photography since I was a kid when I got my first camera, a polaroid sx70. I always loved to take photos. Later my interest evolved, I was very interested in shooting beautiful women. I remember when I was 16, the pages of my school-diary were full with pics of top models, I was used to tear pages from fashion magazines. Actually there was no much room left to write down the homeworks.
Have any artist/photographer inspired your art?
Helmut Newton for sure, even though I like many different photographers.
Could you please tell us anything about your technique and creating process?
My technique is very easy. When I seriously started as photographer I had no money to buy expensive equipment, so I was used to shoot with a 35mm camera and one speedlight. Now I could change it, but I don't. I still use a camera with one speedlight, sometimes 2 or 3 but no more. This equipment is perfect for my style. Also, I do not retouch my photos, I don't even crop. Film or digital make no difference to me. I use photoshop at the same of a real dark-room.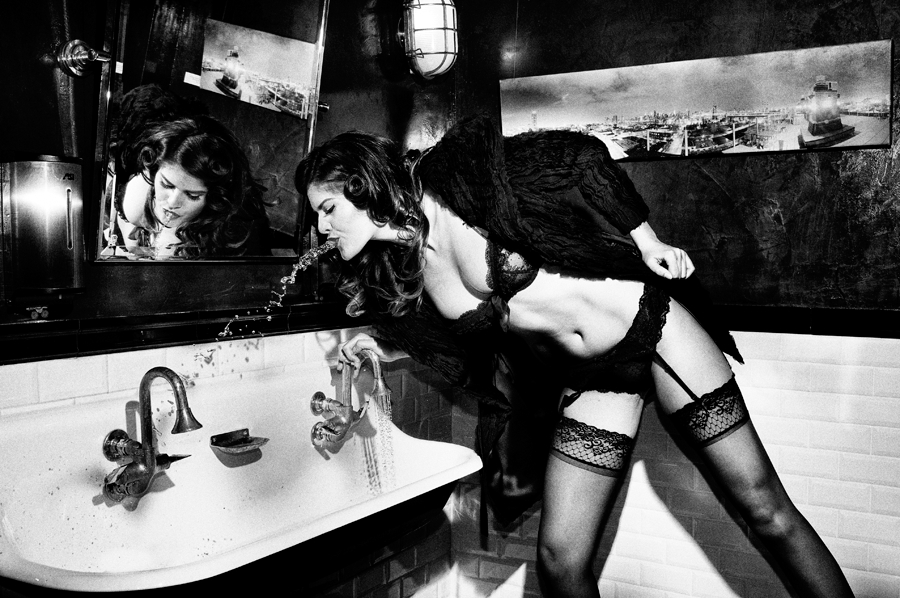 Describe your ideal photographic situation
My situations are usually ideal. Everything is set perfectly. Even in the case something apparently goes wrong I take it to my advantage. Negative can always turn positive.
How much preparation do you put into taking a photography?
I spend a lot of time preparing. I supervise of every aspect of the preparation. Pre-production is the key. I perfectly know what I want and how to achieve it, and when it comes the day of the shoot I just have everything in my mind. Of course I always work with great professionals supporting me, it's a team work.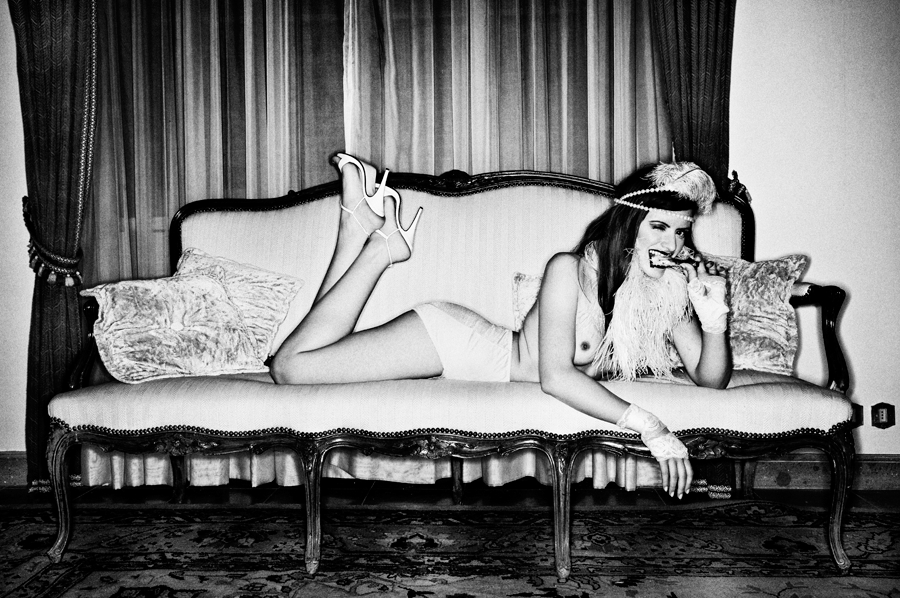 What's your useable-to-unusable ratio when you review images from a shoot?
I never counted the ratio but I guess it's between 1 to 5 and 1 to 10. I never take thousands of photos, it's a wasting of time. I see the photo before I press the shutter.
What quick advice do you have for someone who wants to improve his or her photography skills?
To study. Knowledge is power. Photography has some rules, they should at least know how to apply these rules even if they want to break them. Learning from the best photographers is the key. Be humble, too many people get a camera and think to be great photographers only because they have plenty of "like" on facebook. That's a foolish thing.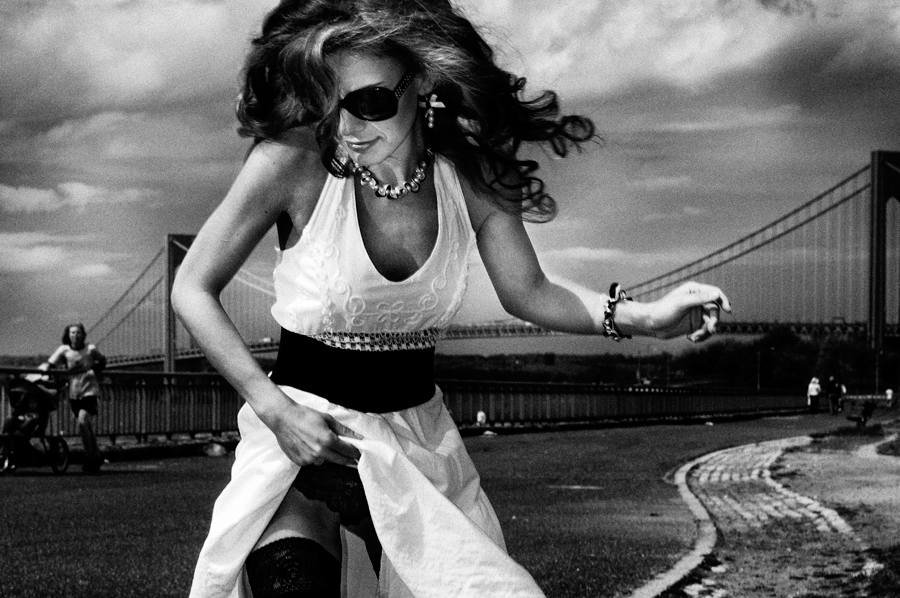 From time to time many photographers find themselves in a creative rut or uninspired to shoot. Does this ever happen to you and if so how do you overcome these phases?
I'm not sure if I had a creative rut, I would call it more a black hole! It was few years ago and after years of shooting stupid editorials and commercials, I wanted to completely change and I decided to shoot only what I liked. I felt like I was going through my new photography era. It was a kind of reset. There is all myself in what I do now.
What future plans do you have? What projects would you like to accomplish?
I guess I'm a bit superstitious, I never talk about my projects until I've accomplished them.