Brian Day was born in Detroit, Michigan in 1977. He is currently Chief Technology Officer at a health care organization in Detroit, where he has worked since 2008.
Day became interested in photography by a colleague and began exploring documentary and fine art project around the city using film and digital cameras.
Day received his Bachelor or Arts in Health Informatics, Summa Cum Laude, from Ashford University, and is largely self-taught in photography. Day cites as early influences the work of Ansel Adams, Gordon Parks, Michael Kenna, Alexander Rodchenko, and Joel Meyerowitz, to name a few.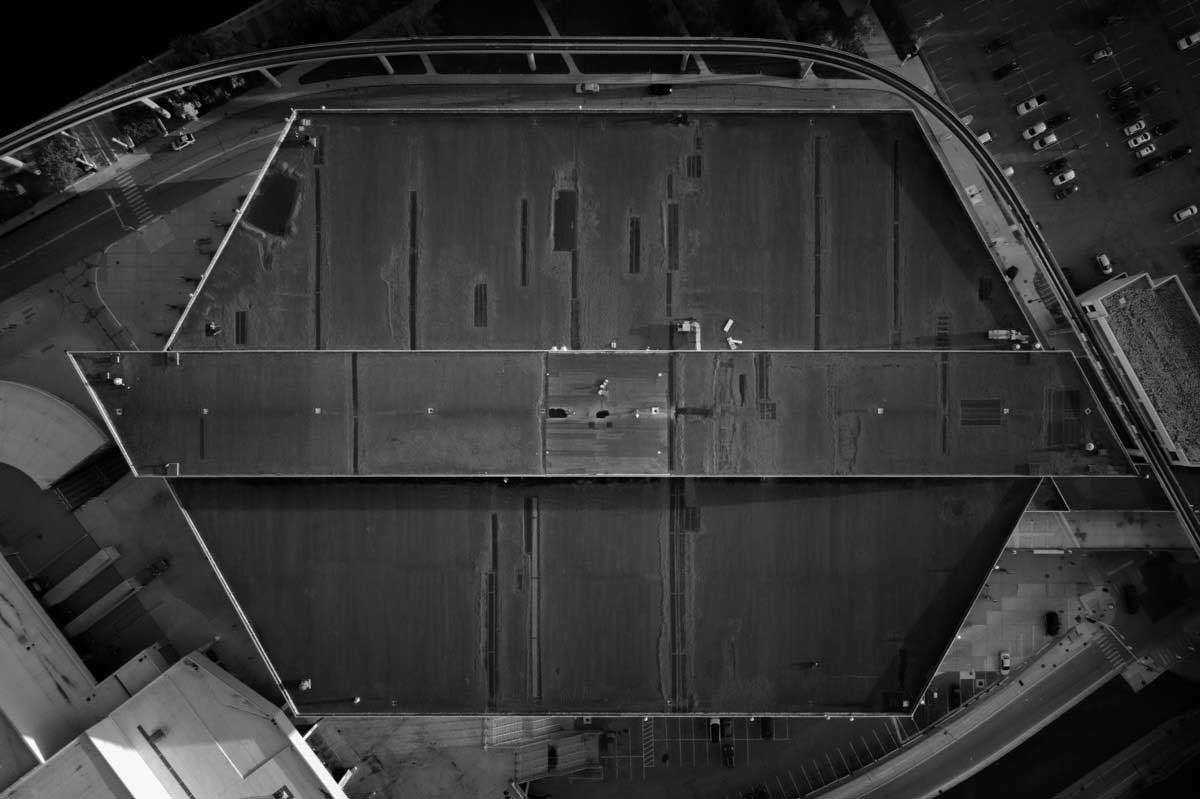 Day's work is represented by Gallery Camille, Detroit, MI and has been exhibited and collected locally and internationally, and featured or published in Black & White Photography Magazine, Esquire Magazine, Smithsonian Magazine, Parkview Magazine, The Detroit Free Press, The Detroit News, Metro Times, The University of Michigan and CNN, among others. Day was also awarded to the Documenting
Detroit Fellowship in 2016 and was a 2017 recipient of the Michigan Chronicle's prestigious Men of Excellence award, recognizing creative and influential personalities making a positive impact on the city of Detroit.
Day's most recent series is Detroit From Above, an aerial view of Detroit in black and white images, focusing on the complexity of the urban cityscape. Other ongoing series include Metro Detroit Modern, a study of mid-century modern architecture in the Detroit area, and Planet Detroit, a street photography series, which took a sometimes humorous, sometimes heartbreaking view of life on the street of the big city. The unifying theme of much of Day's work centers on the notion of balancing the narrative of Detroit as a comeback city to be loved, warts and all.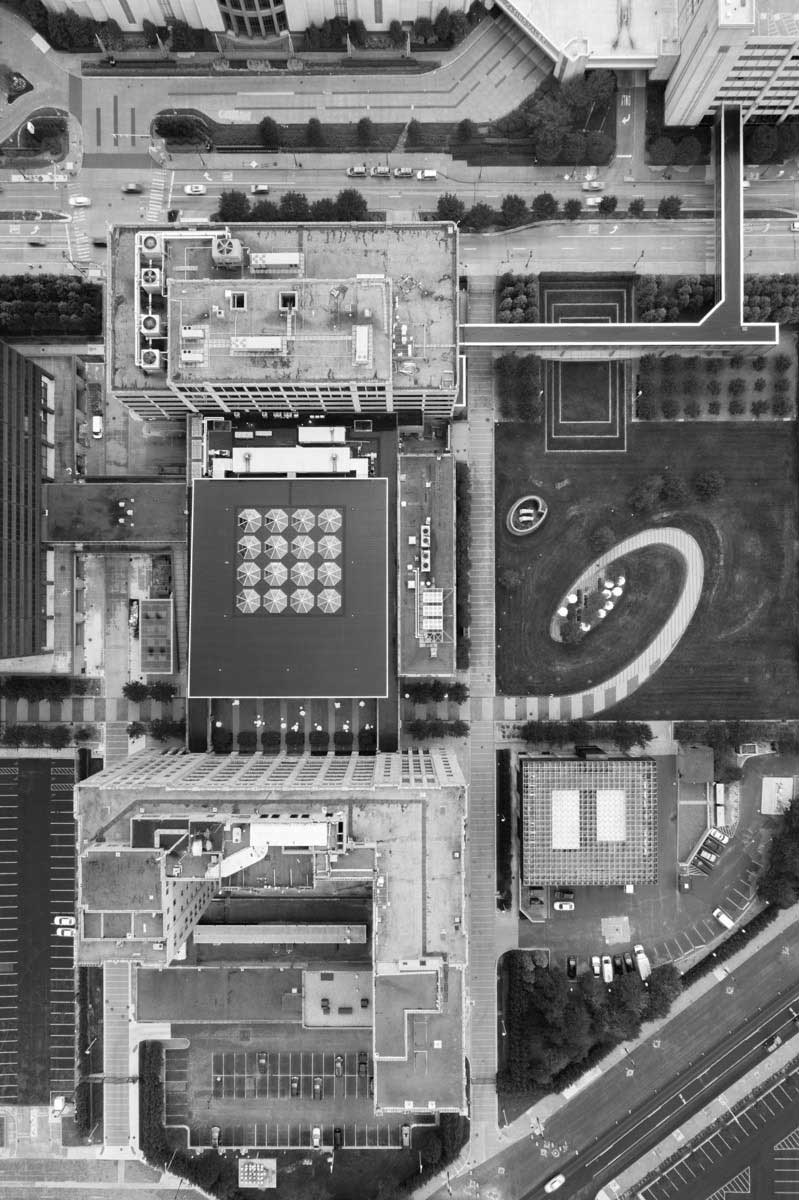 The Detroit From Above series was conceived as a response to the changing socioeconomic landscape of Detroit. Born and raised in Detroit, Day has seen many changes, positive and negative, over the years. In some respects, the recent resurgence of the downtown city core has evolved into a city "old Detroiters" scarcely
recognize. Looking at the city from a new perspective quite literally helps one to appreciate the beauty and complexity of a city whose inhabitants are seeking to understand one another and grow together.
As drones have become pervasive as a consumer product in recent years, much of the focus has been on video production. Day, on the other hand purchased a DJI Phantom 4 Pro drone with no intent to ever shoot video, choosing instead to capture aerial black and white photographs in dramatic detail. Day likes to shoot in the late afternoon/early evening hours just before sunset, working within the constraints of geofenced areas and altitude restrictions, carefully composing in camera to minimize cropping in post-production. The result is a fascinating jigsaw puzzle, highlighting to details of architectural wonders that cannot be fully appreciated at street level. To the informed eye, the tapestry of abstractions comes into focus as some of Detroit's most iconic structures: the Joe Louis fist and arena, Albert Kahn's First National Building, the stunning Westin Book Cadillac Hotel, and the GM Renaissance Center. These
familiar sights complement more nuanced landmarks, such as the Belle Isle Bridge, the spaghetti-esque intersections of Interstate 75, the historic Eastern Market's Shed 5, the Detroit Institute of Arts, and the College for Creative Studies. Some of the structures have been beautifully preserved, while others show the patina of years.
Day's hope is that Detroit From Above contributes to inspiring a renewed appreciation for both the old and the new. One could truly say that with the right perspective on this town, even the sky isn't the limit. [Official Website]