Daria Amaranth is a russian photographer. I'm fascinated by different kinds of art but photography has become a true part of me.
Last summer I finally realized that I wanted to express myself in photography and since then I've been falling in love with it more and more. In my works I'm trying to depict something strange and mysterious – all these things and feelings which we often feel but are not able to describe.
I like to create emotional stories which leave a lot of questions, but sometimes the main importance of these questions is hidden in their unsolved nature. I believe that magic doesn't need explanation or words to describe it that is why visual images are so powerful. But in some cases it is more important to convey a particular idea that is why explanation of such works may be possible.
I also like to portray fragile and melancholic emotions, sensual and sad feelings – disturbing and confused ones. At the same time, I like atmosphere of calmness and silence with some tension.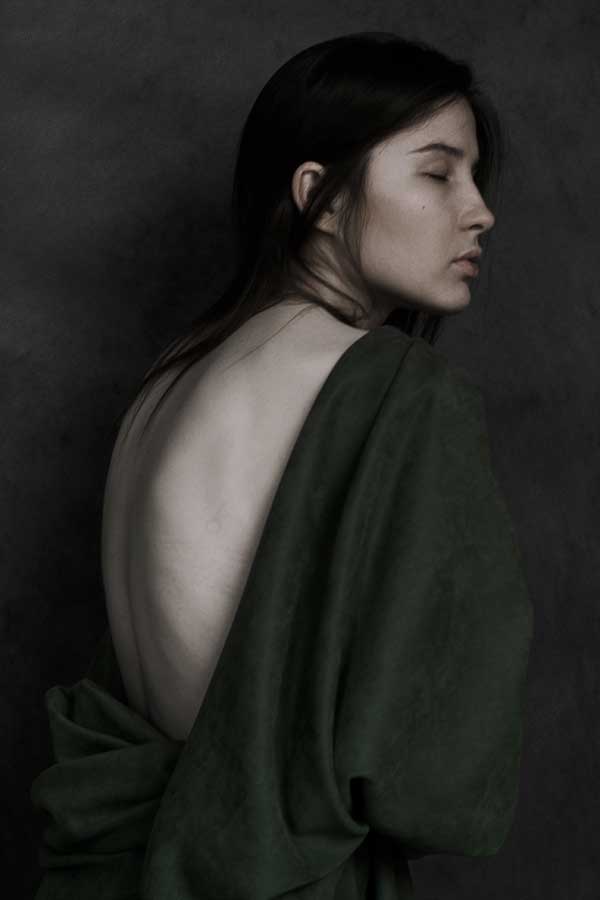 I get inspiration from everything beautiful and meaningful, it can be a movie scene or atmosphere of a picture, a picturesque painting, nature, unusual faces, touching piece of music, but sometimes I can't even understand how an idea comes to my head – it appears suddenly and then I think it over in details. Often I trust my intuition, because sometimes I see just an abstract image of the future photoshooting, I just imagine some key details and all the rest of the idea expands during the photography process. In a way I see photography (and I think that the genre in which I like to create is close to this definition) as a mixture of cinematography and painting but at the same time it is absolutely independent form of art which includes mood and atmosphere both of movies and fine art. Dramatic or silent story, fragile and delicate emotions, deep and intense feelings, secrets between unknown symbols, dim colours, the whole atmosphere of solitude, confused thoughts, strange harmony, interaction between complicated tempers, hopes, dreams – all these elements are various (all of them has a meaning) important parts of a good photograph to me.
Sometimes it is rather difficult for me to analyze the meanings of my works because a lot of ideas come to my head in an unconscious way. The works which I attach to the letter are from different series but I think that they are united by the idea of some hidden emotions and feelings. These pictures transfer (I hope that they do so) a viewer's imagination to another reality where a lot of symbols can be found, some of which are unknown and mystical. I like to speak metaphorical language but sometimes I prefer not to try to reflect some exact and readable meaning because, as I've already said before, I truly believe that the charm of some pieces of art is in their allusions to mystery or in the state of emotional incompleteness.
Most of all I like to create minimalistic background in my works which is reflected in the whole atmosphere and helps to be concentrated on deep emotions and feelings. As a rule I ask models not to use make-up, because natural look is more sincere and honest – but of course, sometimes the idea demands make-up but it's like some theatrical thing and I see it in its own special way. When photoshooting takes place in a studio, I often like to turn on the music that is similar (to my mind) to the mood of the future pictures.
I believe that each picture should tell something from the heart of its creator and reach the heart of a viewer and I can even say that it is one of the main purposes of true photography. I really believe that a good photograph should capture a viewer's attention and not to let it go for a long period of time.