The exhibition of photographs by Cristina Vatielli, curated by Annalisa D'Angelo, draws inspiration from the theatrical work Loves of Picasso by Terry D'Alfonso. Eight large portraits represent the women who mostly influenced the sentimental and artistic life of Picasso: Olga Khokhlova, Eva Gouel, Fernande Olivier, Marie Thérèse Walter, Dora Maar, Francoise Gilot, Gaby Depeyre, Jacqueline Roque.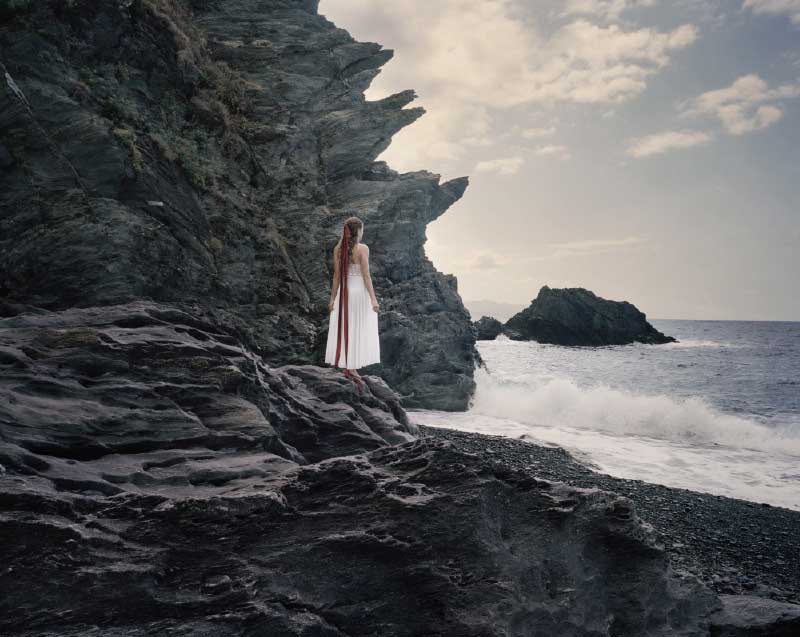 The photographer declares: "I choose the self-portrait for the desire of loosing myself in the character of each of these women, who were deeply unlike, but necessarily connected by the completely captivating love for the same man".
The analysis of the character and the psychology of the lovers suggested the locations of the shootings, as reflection of their soul. The costumes, realized by Fabric Factory, date from the first half of the 1900 and in the photographic transposition become actual explanation of their story.
Almost all of them were submitted by the power of the love they dedicated to the painter, often with dramatic consequences. Very attractive women, some belonging to the world of the artists, some others extremely young and ignoring who they were facing, they became in turns – but also more than one at a time – his muses, models, mistress, sacrificial victims.
The Galleria del Cembalo, new exhibition space opened upon initiative of Paola Stacchini Cavazza at Palazzo Borghese in the heart of ancient Rome, between the Spanish Steps and the river Tiber, returns to fans and art collectors some of the ground floor rooms decorated by Marcantonio IV Borghese in the late eighteenth century in order to house his own collection.
The exhibition's central focus, conducted in collaboration with Mario Peliti, will be photography and its relationship with other forms of artistic expressions. The organization of the exhibitions and the sale is by Peliti Associati.
The Galleria del Cembalo
16.4.2016 – 15.7.2016
Palazzo Borghese
Largo della Fontanella di Borghese, 19 · 00186 Roma