Holi is a Hindu Spring festival in India and Nepal, also known as the festival of colours or the festival of sharing love. Holi is a two-day festival which starts on the Purnima (Full Moon day) falling in the month of Falgun, which falls somewhere between the end of February and the middle of March as per Calendar.
It is an ancient Hindu religious festival which has become popular with non-Hindus in many parts of South Asia, as well as people of other communities outside Asia,  In recent years the festival has spread to parts of Europe and North America as a spring celebration of love, frolic, and colours.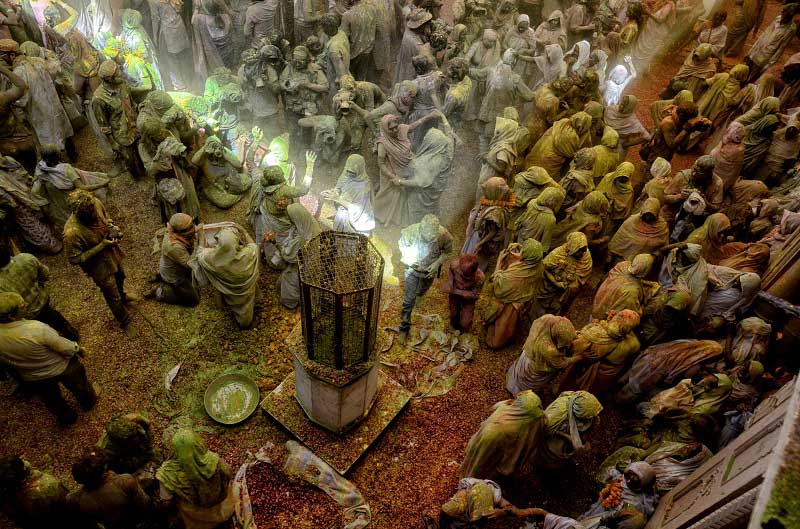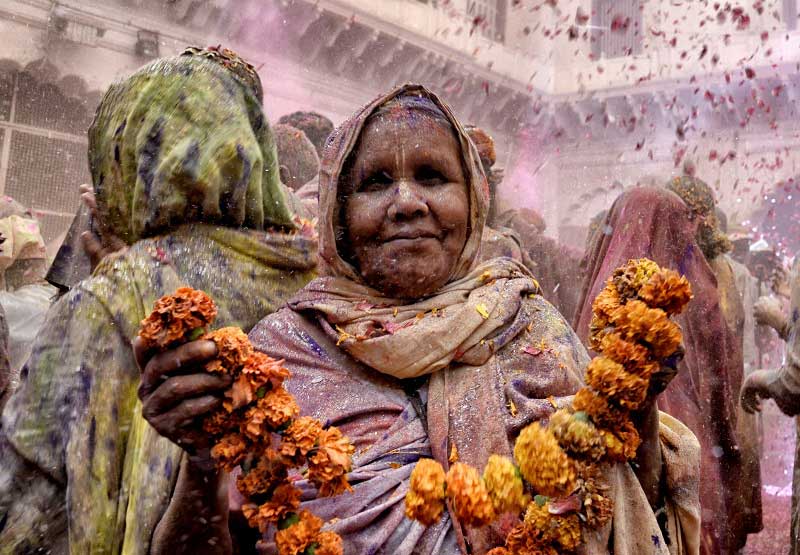 In India Mathura & Vrindavan are the Two best places where Holi is being Celebrated . Here Holi Festival starts from 7 days before actual Holi & continues in different Temple & streets of Vrindavan & Mathura .Celebrating Holi in Mathura / Vrindavan always added an extra punch on the photographs with loaded of colors , but observing a HOLI with a deep feelings on tradition & culture is totally giving a different visual treat to the photographers . This year we were lucky enough to capture the moments of the Holi Celebration of Indian Widows who have no color in their life from a long period of time was enriched with lots of colors & enjoy the festive mood of Holi . In a marked departure from age-old traditions, over a thousand widows played Holi at an ancient Vrindavan temple on March 21, 2016.Indian Widows always got separated from all the rituals , wearing White dresses & maintaining a Strict life dedicated to Lord Krishna here at Vrindavan. Amid blowing of conch shells and showering of flower petals and dry colour powders, these widows participated in the Holi celebrations at the ancient Gopinath temple, dedicated to Lord Krishna. The Total programme was arranged by Sulabh International ( NGO ). Bringing Colours for a short time to the widows life & their feelings make a complete successful programme this year . My Target was to focus The Ambiance & Feel on the same through this Photo Story.