Carnival dancers is the title of a long-term project that aims to document the Carnival dances that take place in the island of São Miguel, Azores. Once very common, nowadays they are declining. However, in the municipality of Povoação there is a group that persists in a practice whose origins are lost in time.
On Shrove Tuesday and the four Sundays that precede it, the dancers run through the streets of the county parishes and perform for the inhabitants and visitors who come to attend their parades.
This is a theatrical performance with a strong dance component. Lately, the group has been composed of eight or nine pairs. Half of the dancers are disguised men as women. This feature goes back to the time when women's participation in these amusements were not allowed, but it is currently maintained only to preserve the tradition. Also part of the group is the "old man", who dresses in burlesque attire, and the master, who with a whistle in his mouth and plastic sword in hand, commands the remaining dancers. The "old man" also has the mission of collecting donations from members of the public, to pay for the dancers' clothes. The dances are accompanied by string instrument players. The men dress alike, trousers and white shirt, and wear a crown-shaped hat. Women have diverse clothing, and often wear a wig.
The group performs in the streets, in front of the houses of the residents soliciting their performance. Normally, the group has a repertoire of five dances, each with the respective plot in verse, written by popular poets, which currently focuses on social critique. When Portugal was involved in the wars in its former African colonies, this was a recurring topic of the plot. At the end of each performance, the master and the "old man" improvise the "bows", blocks of thanks and greetings to anyone who solicits the group's performance. The master also has a role to commend the parish where the group acts, take the moral lesson of the plot and bid farewell to the public. [Official Website]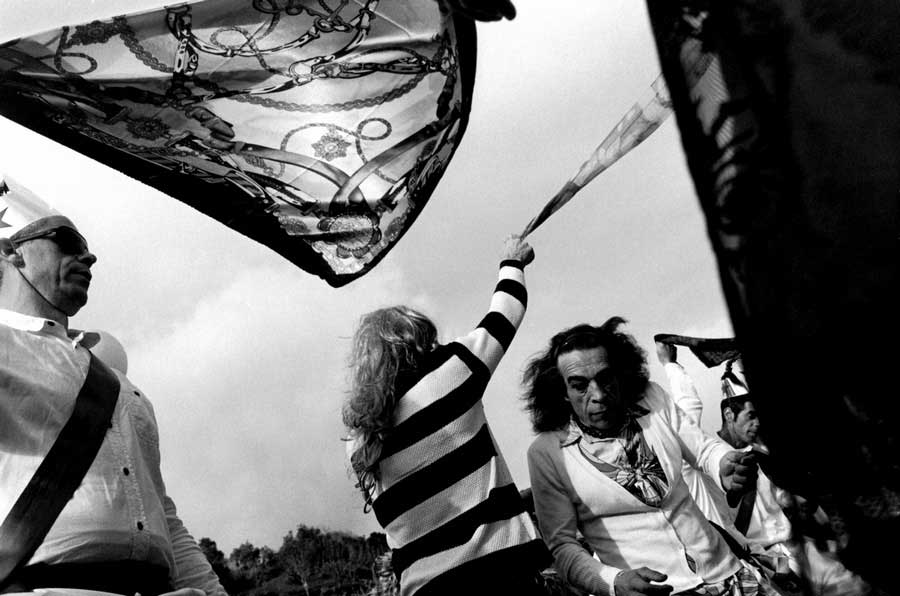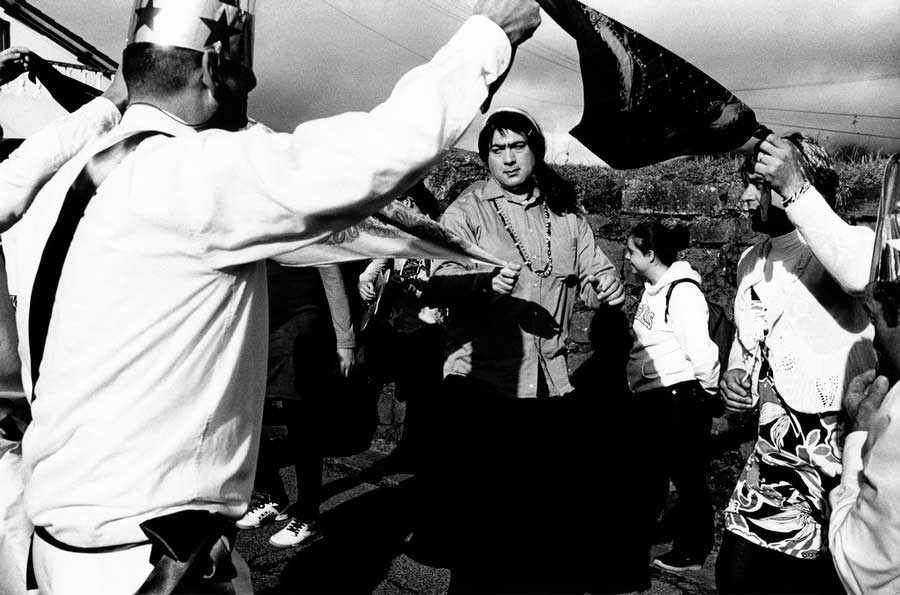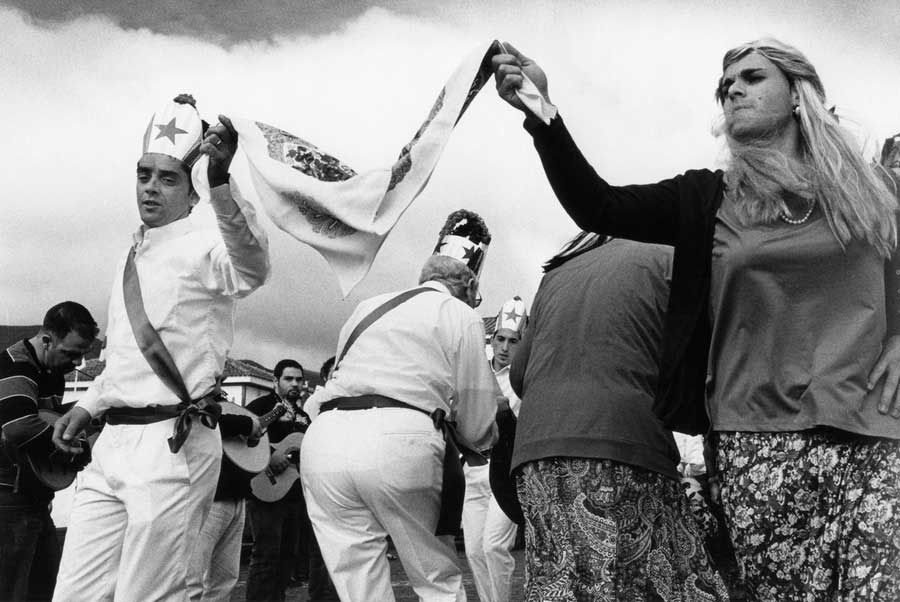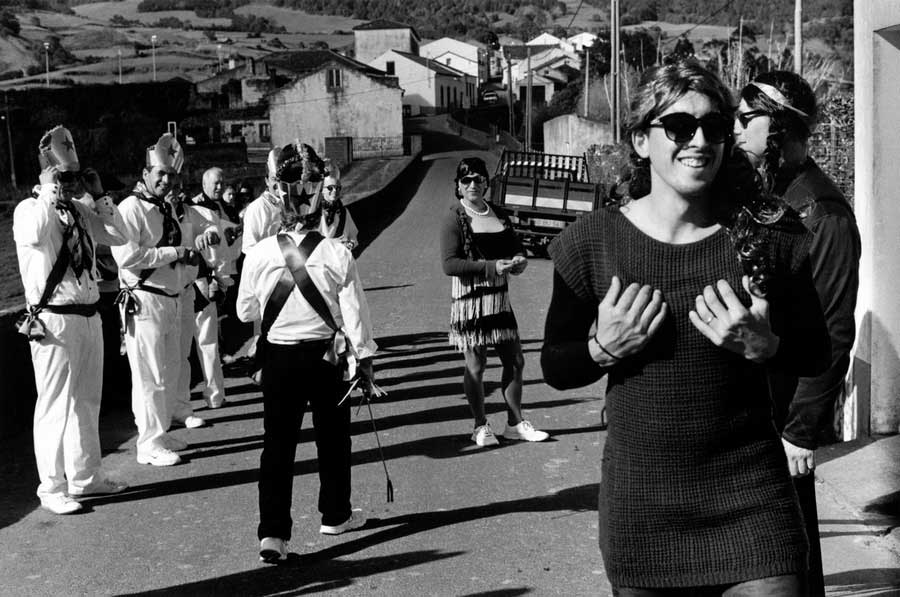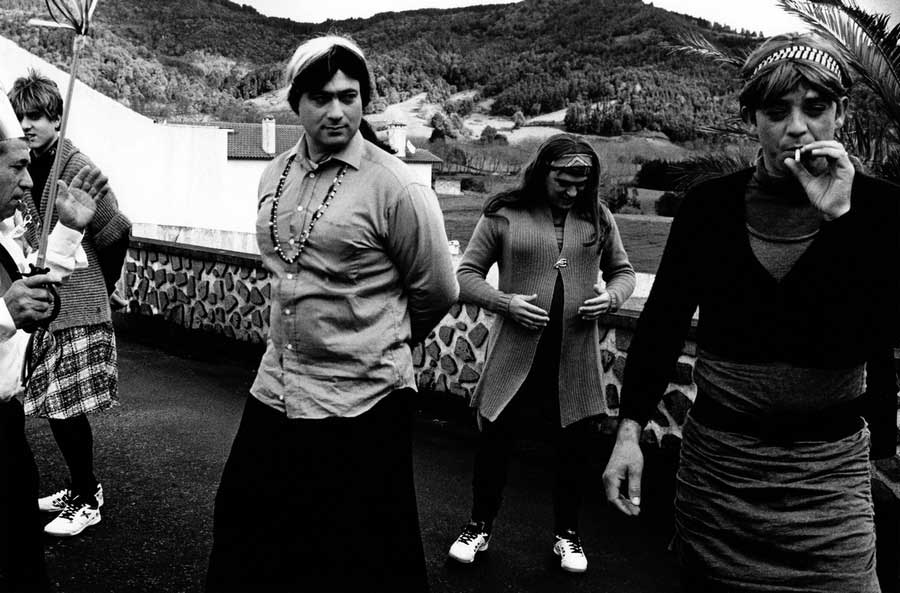 Legal Note: The photographer attest that have full authorization to give consent to the publication of these photos or project and have the authorization and permissions of third parties. Guarantees that you have all the necessary communications of property and you have obtained all the necessary authorizations for any property, buildings, architecture, structures or sculptures appearing in your photographs.