Epic is an overused word these days but if anything is epic the sky is. A few years ago, I started a project photographing clouds mostly from my third floor balcony and sometimes my kitchen windows.
I don't do much photo composition but I thought it might be useful to shoot a few skies just in case. I live under the flight path of Heathrow Airport about twenty miles away, as the crow flies, and there are many crows around where I live. Rather like my ticking clock, I had tuned out the noise of the aircraft and was no longer aware of it. Clouds on their own are not particularly interesting unless they are part of a meteorological phenomenon, such as a tornado. I needed something more. I then began to notice the relationship between the sky and airplanes and birds and thought it might be interesting to take a few pictures. Pretty soon I realised that the planes were specks compared to the size of a cloud formation and I would have to shoot them separately. I borrowed a 300mm lens to do so. I do not generally have any use for long lenses in my work. After awhile I began to notice that some clouds looked like faces, people or animals. The more I looked for them, the more I saw. In this article I will tell you what my clouds look like to me. Opinions may differ.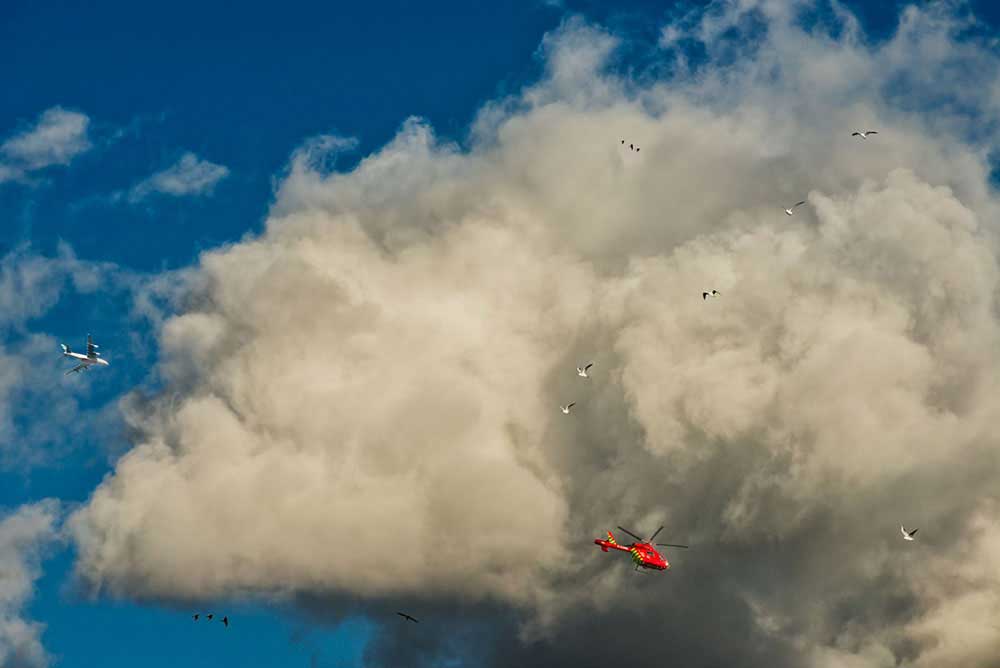 Inhale. A plane being inhaled through lips.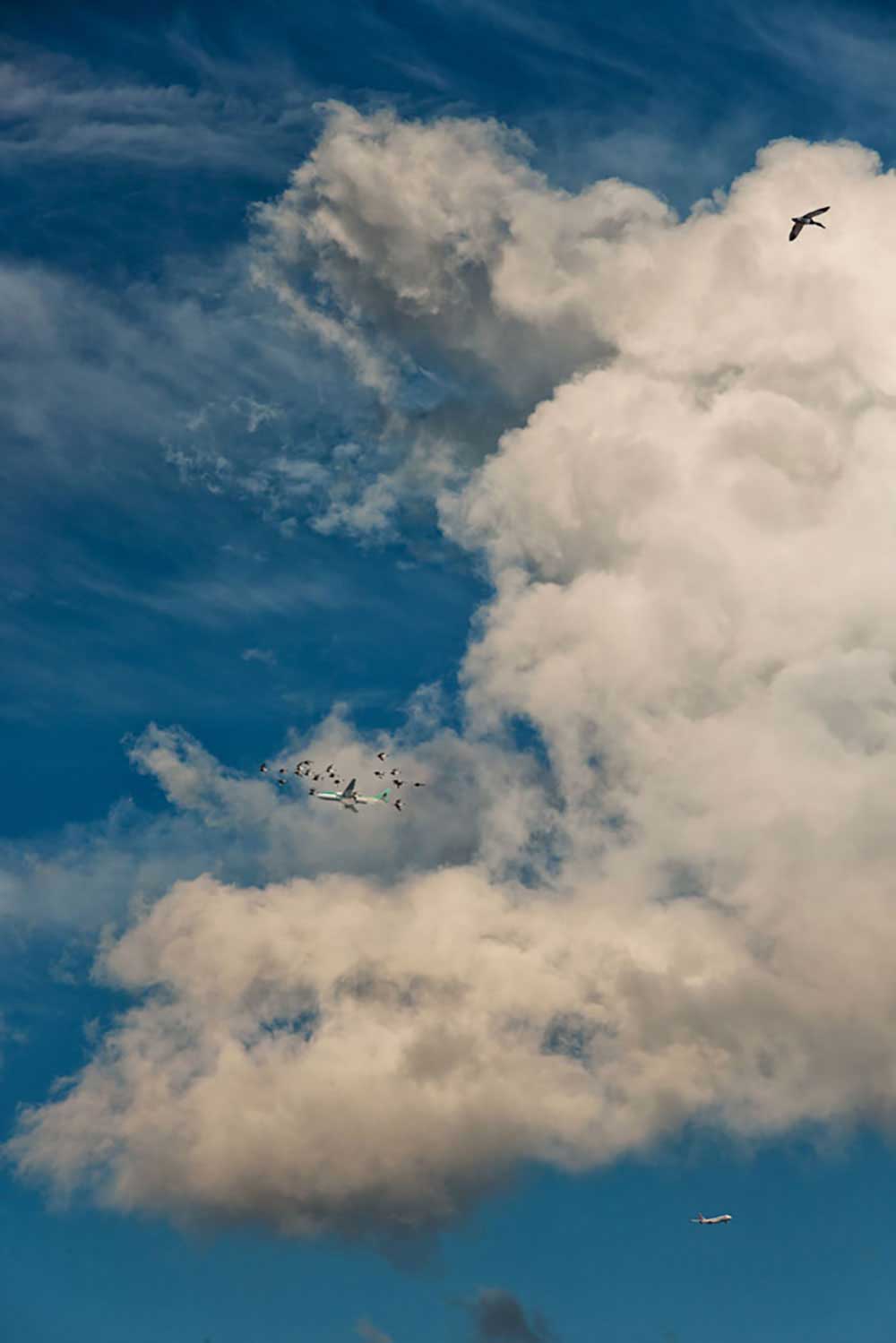 Exhale. A face blowing out a plane and birds. The facial features are clearly discernible.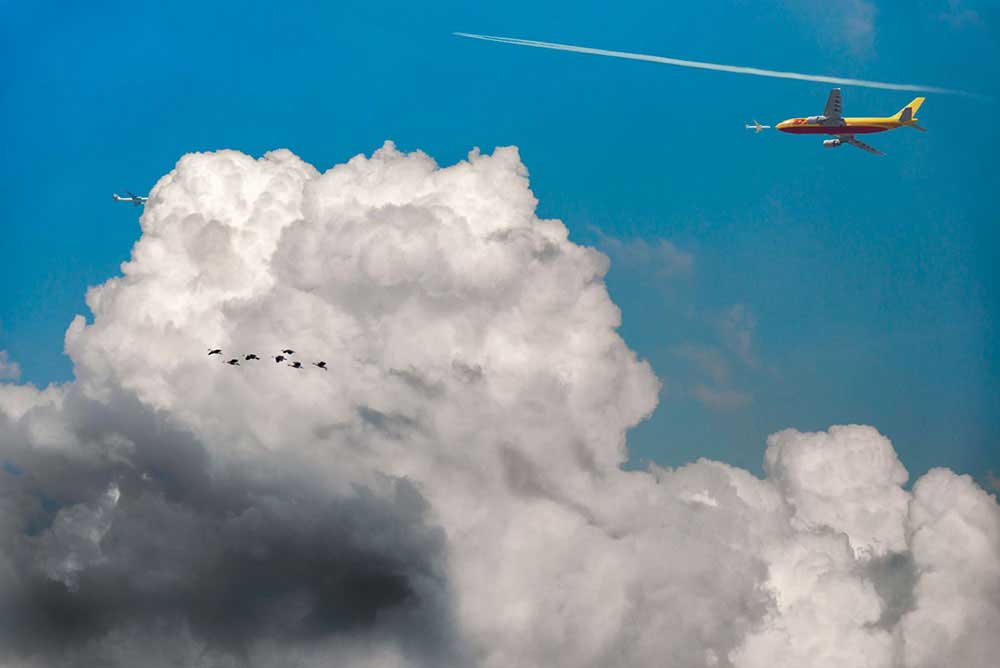 The Philosopher King. A reclining crowned figure with arms folded across his body.
Hamlet: Do you see yonder cloud that's almost in shape of a camel?
Polonius: By th' mass and 'tis: like a camel indeed.
Hamlet: Methinks it is like a weasel.
Polonius: It is backed like a weasel.
Hamlet: Or like a whale.
Polonius: Very like a whale.
– From Hamlet (1603) by William Shakespeare, Act III, Scene 2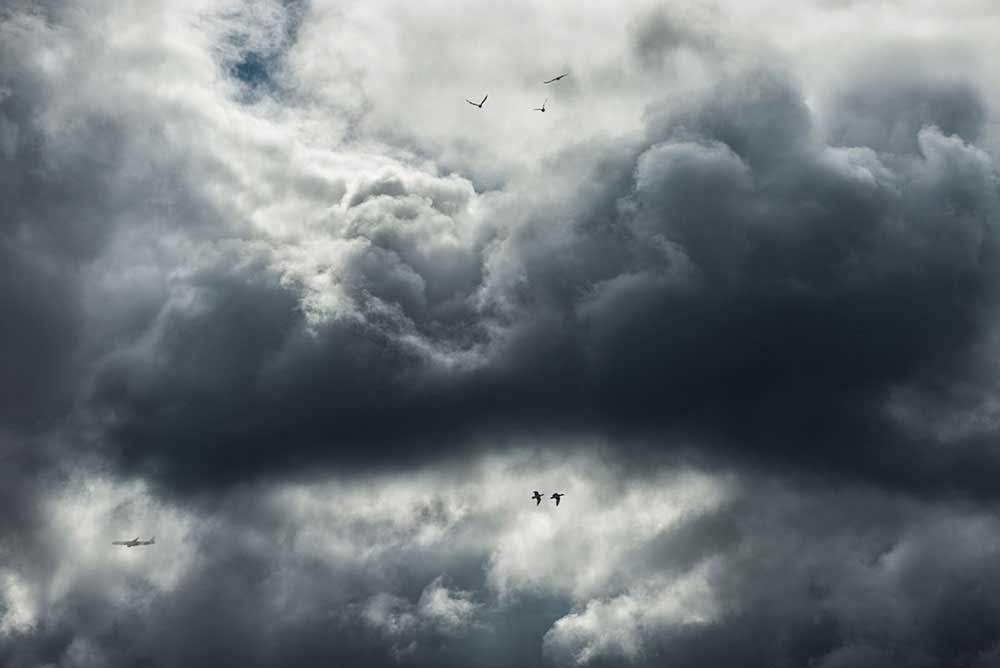 Head of a Gorilla. It cannot possibly look like anything else.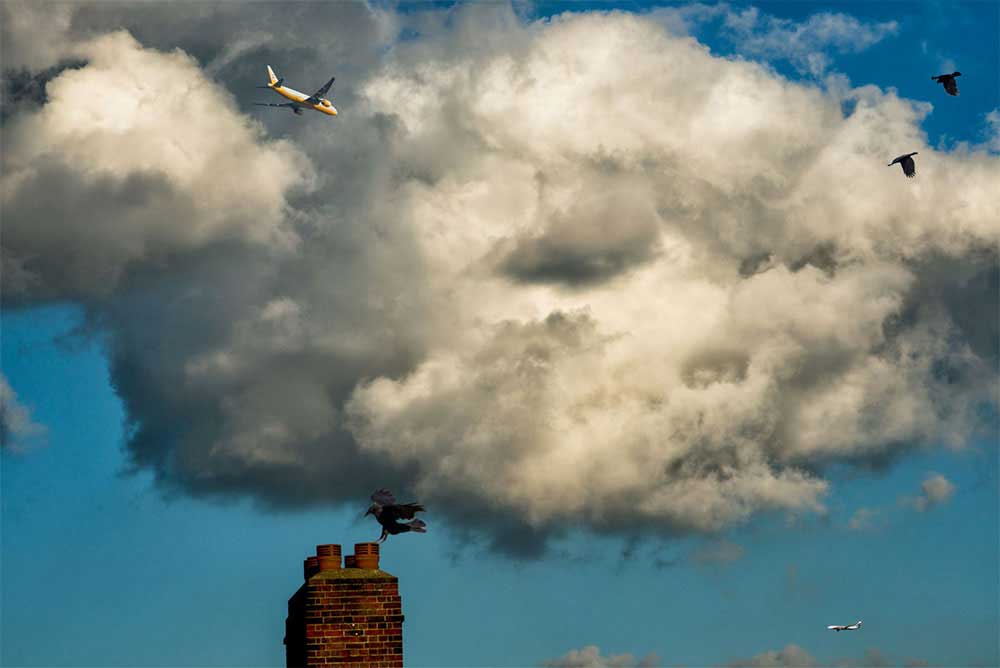 Smash Mouth Baby. I see the eyes and nose of a child and a deformed mouth.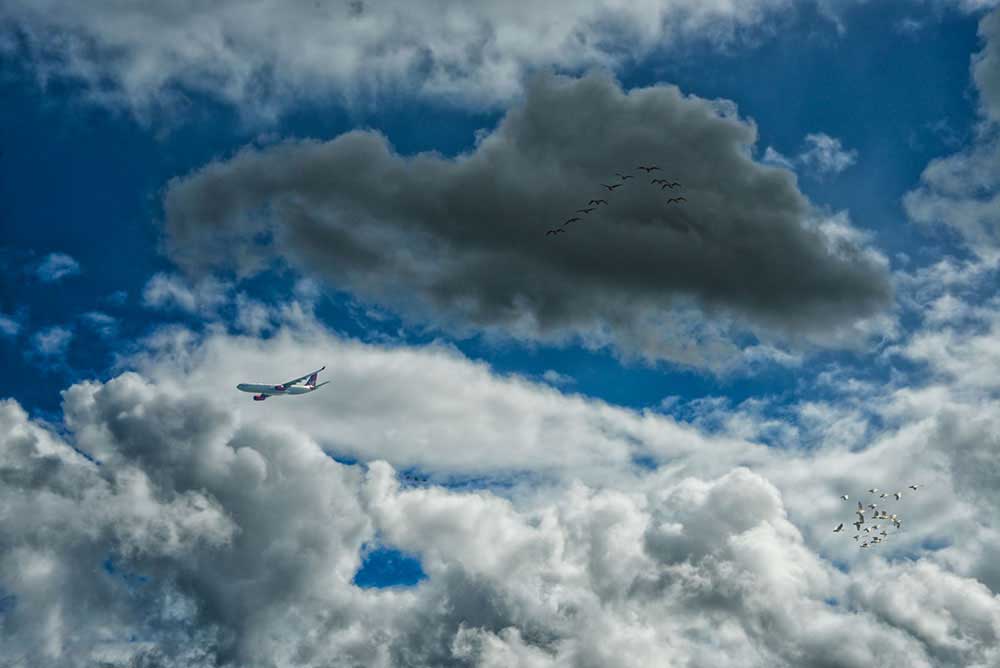 The Face of God. A wrathful looking God bellows from the sky.
Seeing objects in clouds or patterns is called Pareidolia. The term was first coined by German psychiatrist Karl Ludwig Kahlbaum in his paper 'On Delusions of the Senses' (1866). He thought it gave rise to 'delusions of the judgment' caused by 'imperfect perception'. Instead of creativity, for a while it was considered to be a symptom of psychosis or a sign of dementia.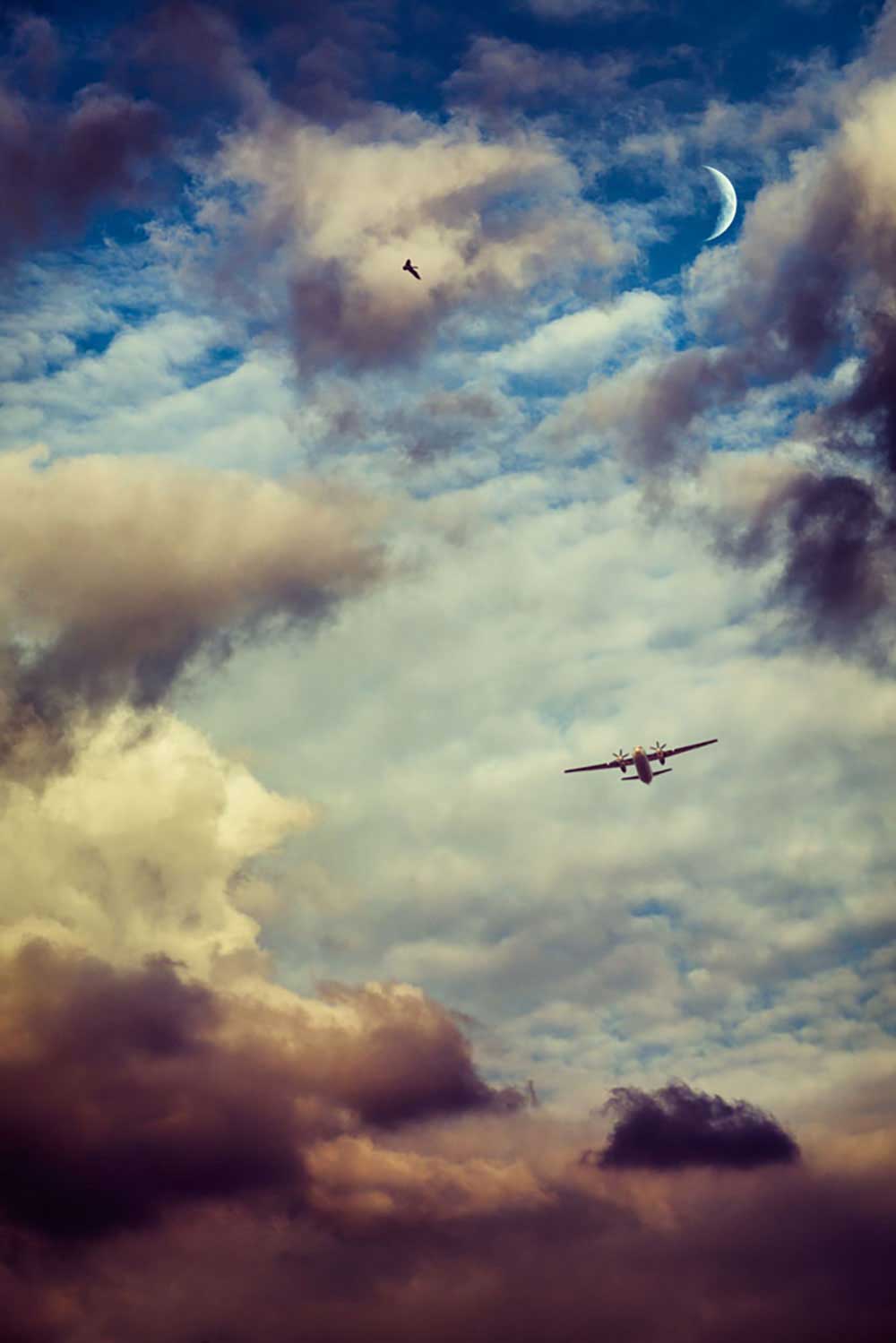 Man in the Moon. This cloud looks like the archetypal Man-in-the-moon illustration.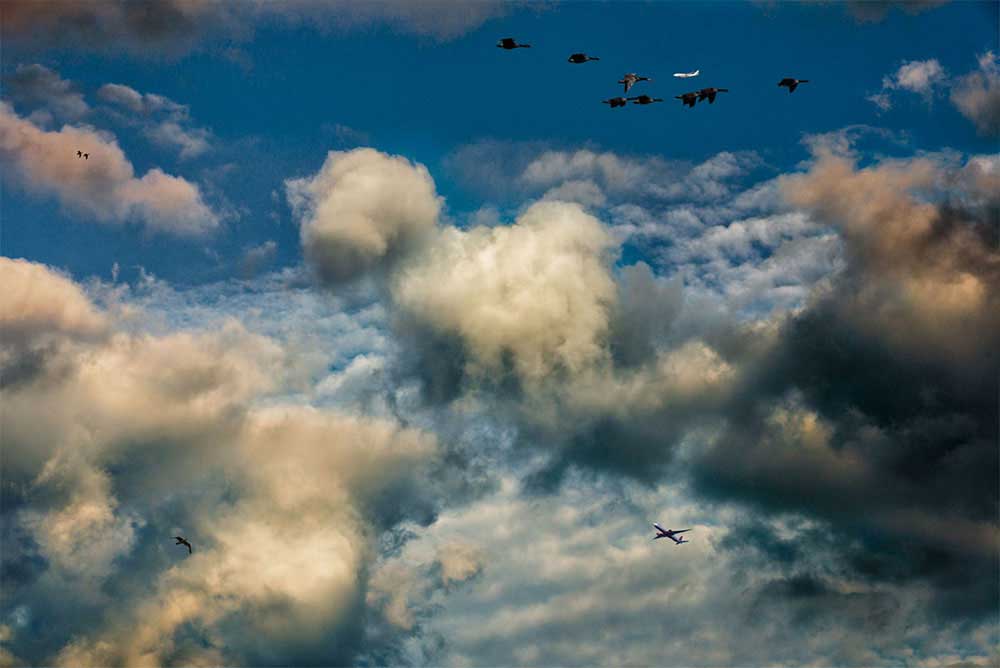 Pony. This one looks kind of like a pony. At least that is what it looked like when I shot it. It was only afterwards that I noticed the backend looks like head of a man with his mouth agape.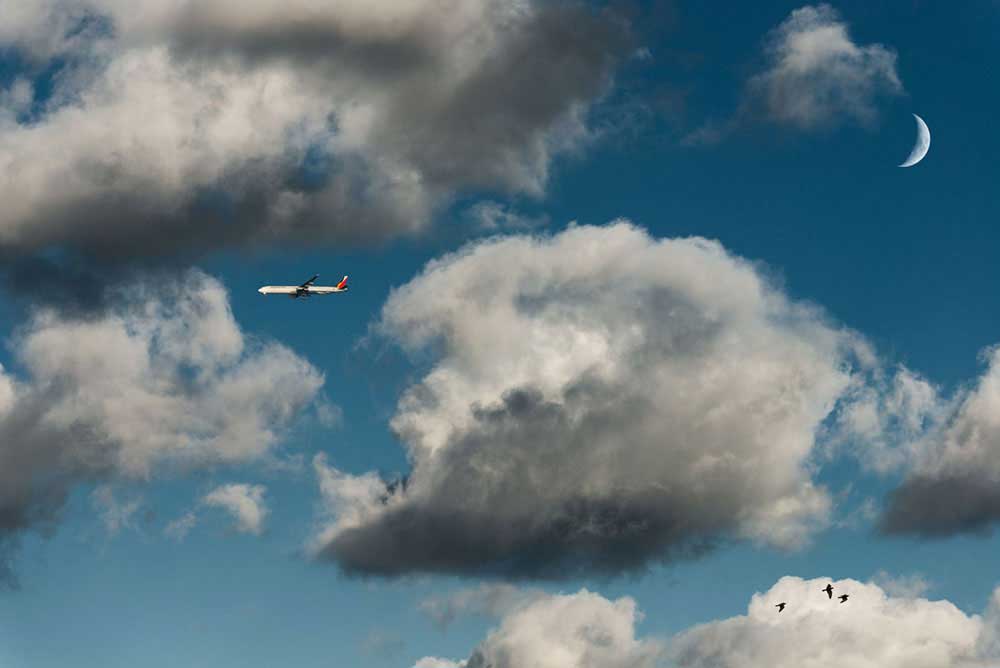 Crescent Rock. To me this looks like an elongated onyx crescent like the-man-in the-moon. It has lips. The only picture I did not shoot from my flat. I shot this one in the park.
Leonardo da Vinci on the other hand, used it as part of his creativity and wrote in his diary:
If you look at any walls spotted with various stains or with a mixture of different kinds of stones, if you are about to invent some scene you will be able to see in it a resemblance to various different landscapes adorned with mountains, rivers, rocks, trees, plains, wide valleys, and various groups of hills. You will also be able to see divers combats and figures in quick movement, and strange expressions of faces, and outlandish costumes, and an infinite number of things which you can then reduce into separate and well conceived forms. With such walls and blends of different stones it comes about as it does with the sound of bells, in whose clanging you may discover every name and word that you can imagine.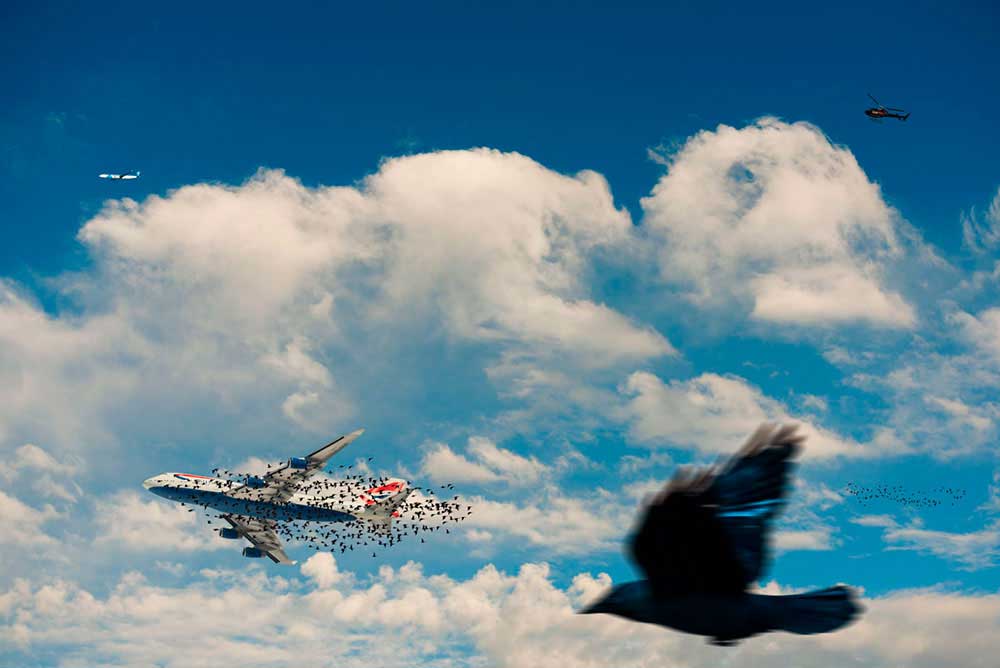 Bird Strike. The cloud top right looks like a death's head to me. If you look at it again, it could be attached to a body on all fours.


Wandering Cloudscape. The left of the middle cloud looks like a face upturned upwards and the right looks skull-like with sunken eyes and a beard. Shot this panorama on a wonderful afternoon for clouds. Never encountered such black and white ones again.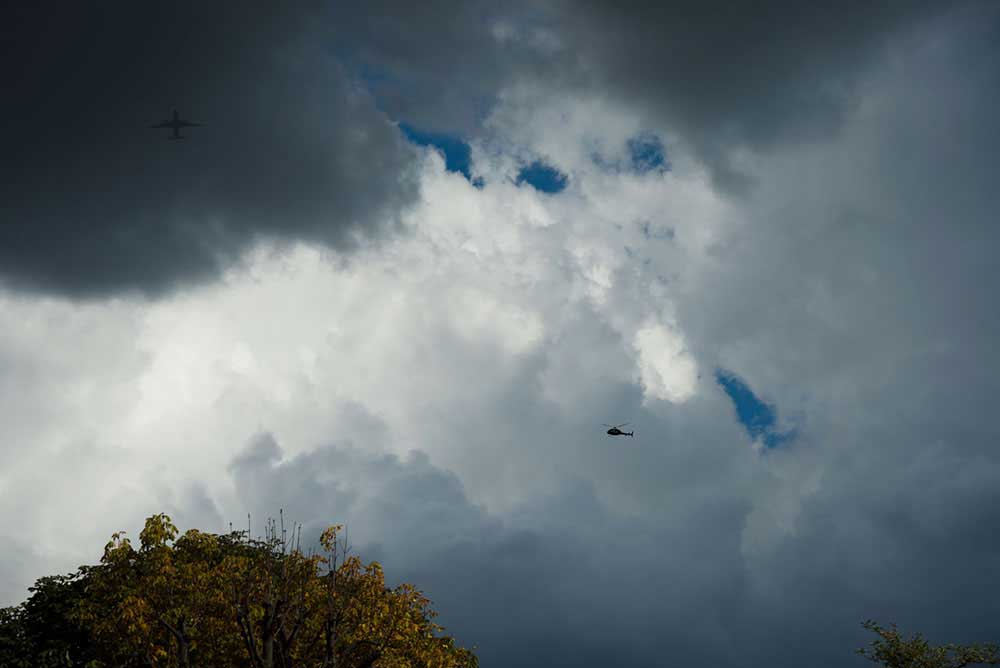 Ghoul I. This one has the eyes and open mouth of a ghost.
I can't say I noticed the sky much before embarking on this project because I am a pretty unobservant person without a camera in my hands, but with one I become very alert to photographic possibilities. I kept my camera next to the balcony door and when working on my computer I would glance up and if there was an interesting cloud formation floating by or the noise or reflection of an aircraft in my glass tabletop, I would grab the camera and would be ready to shoot. I used a hi-res 36 megapixel camera to get maximum detail out of them and as a result they can be printed very large indeed. I shot the sky under many conditions over that year. I did not retouch the clouds but I enhanced their detail in editing to make them fibrous and to accentuate their forms. I shot the aircraft and birds separately and comped them in larger afterwards because they are so tiny compared to a large cloud.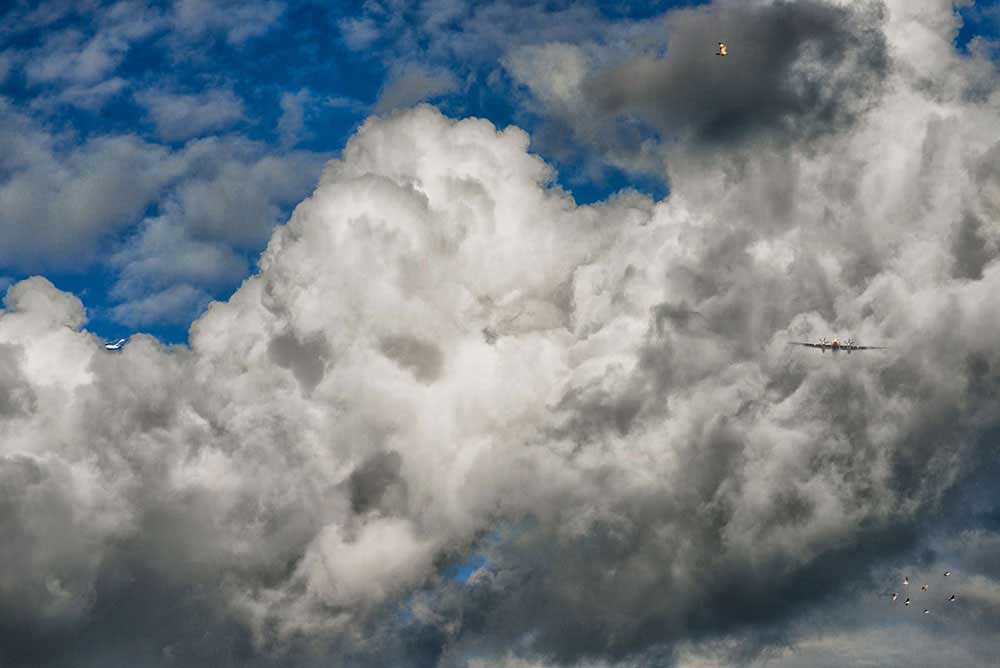 Ghoul II. Another ghostly apparition in the clouds.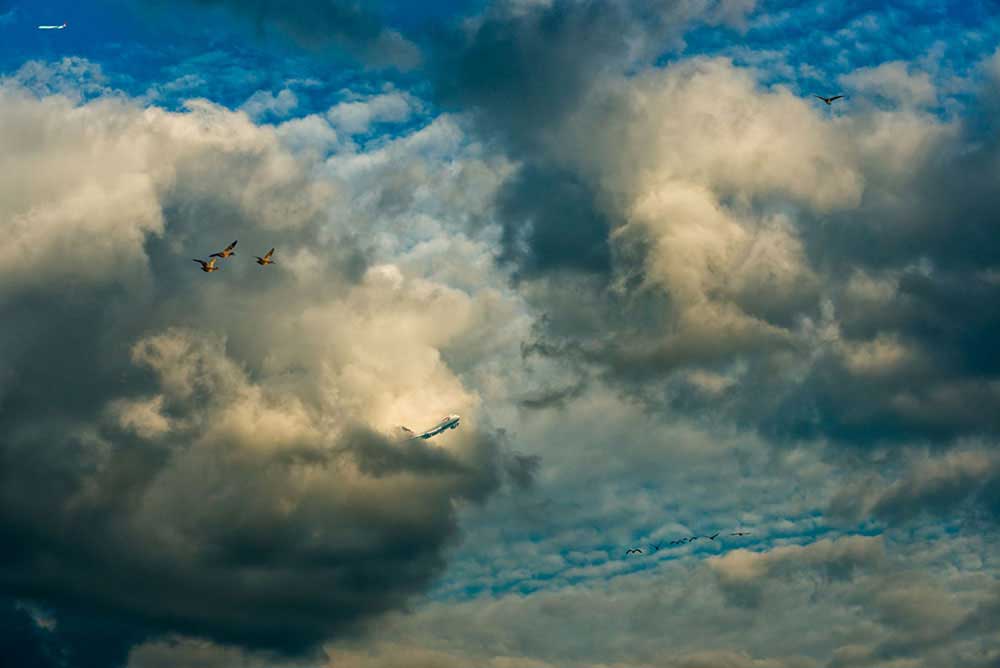 Boar. If you squint a bit, the cloud on the right looks like the head of a boar.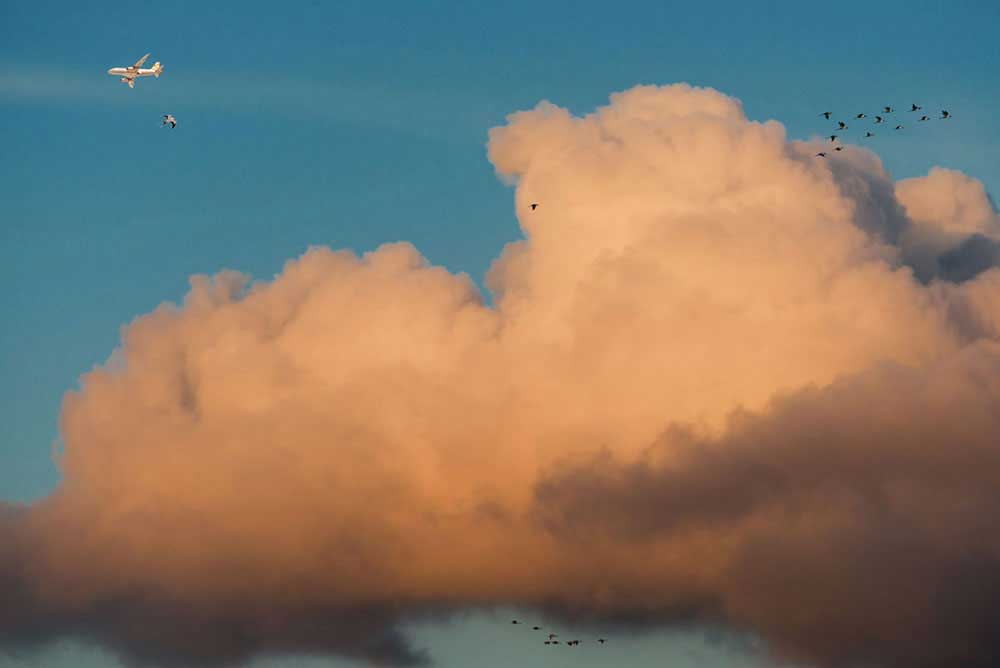 Gnome. This sleeping dwarfish creature looks like one of Snow White's dwarfs. Presumably, Sleepy.
The first images I have released, are clouds that look like stuff. You cannot look at the sky too long before your mind starts making recognisable patterns from their random eddying and billowing. If you see something that looks like a figure you have only 5-10 seconds to photograph it before it changes. My clouds mainly look like faces. I have clouds that look like a baby, a pony, a wild boar, bison, dwarf, philosopher, clown and even God. Apart from the faces, I have captured many abstract and wispy clouds, ones that look like scoops of vanilla ice cream and others that look like rocks and you are made to wonder why they are floating at all. After seeing the first images the viewer will always be looking for faces in all my others.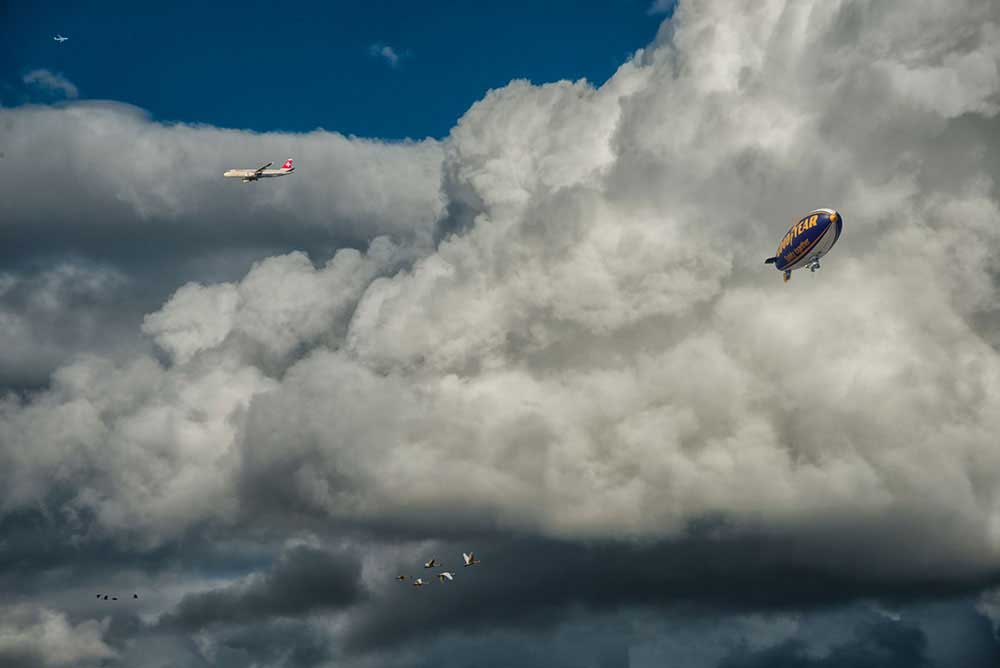 Prognathous Clown. Looks like a clown with a jutting jaw.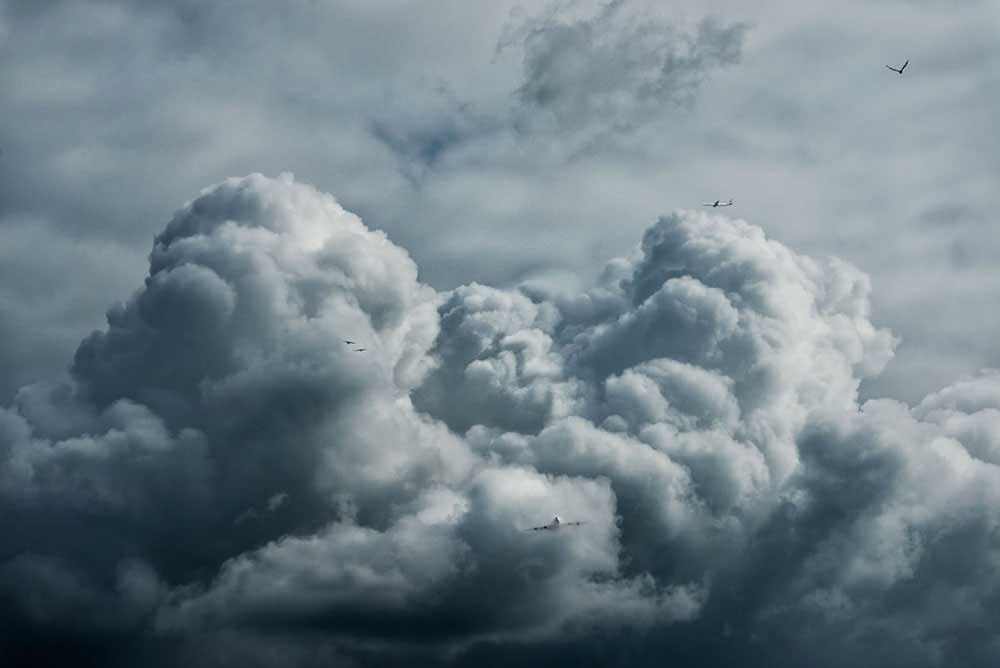 Supine Head. The top middle of the cloud looks like a head raised upwards. If you cannot see it, it must mean I am more imaginative than you.
Some cloud facts:
Without clouds human beings would not be here.
The sky is home to a vast suspended ocean of water and there is 1.4 trillion tons of rainfall every day.
The average cumulus cloud weighs 200 tons.
Cumulonimbus are 10x as dense, 1,000 times larger and can weigh 1 Million tons
The heat energy of a cloud is equal to that of a nuclear warhead
Some clouds are alive with bacteria.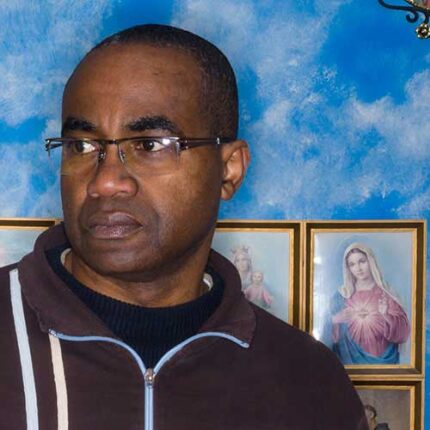 Alva Bernadine makes photographs and films. By using themes such as surrealism, sexuality and violence, Bernadine touches various overlapping topics and strategies. Several reoccurring subject matters can be recognised, such as mirrors, shadows, optical effects and representations of the female form. The work is filled with invented surreal scenarios, witty events, troubling scenes from movies that were never made and almost hallucinatory images that invoke narrative, prompting you to imagine what came before or what is about to happen. They are not only about desire but the problems that go with it. Bernadine was born in Grenada, West Indies and grew up on the outskirts of London. He won the Vogue/Sotheby's Cecil Beaton Award as a young photographer and has since worked for many prestigious magazines and became Erotic Photographer of the Year for his first book, Bernadinism: How to Dominate Men and Subjugate Women.