Giancarlo Zuccarone is an Italian photographer, contributor of Art Commerce (Photo Vogue).
Graduated with a degree in cinematography and filmmaking at "Università degli Studi Roma 3" (Rome, Italy). His works are mainly focused on social and cultural issues. It has appeared on magazine and websites as: National Geographic, Vogue Italia, Photo, Travel & Leisure, Skylife, Dodho Magazine, Blouin Artinfo, Private Magazine, etc. [Official Website]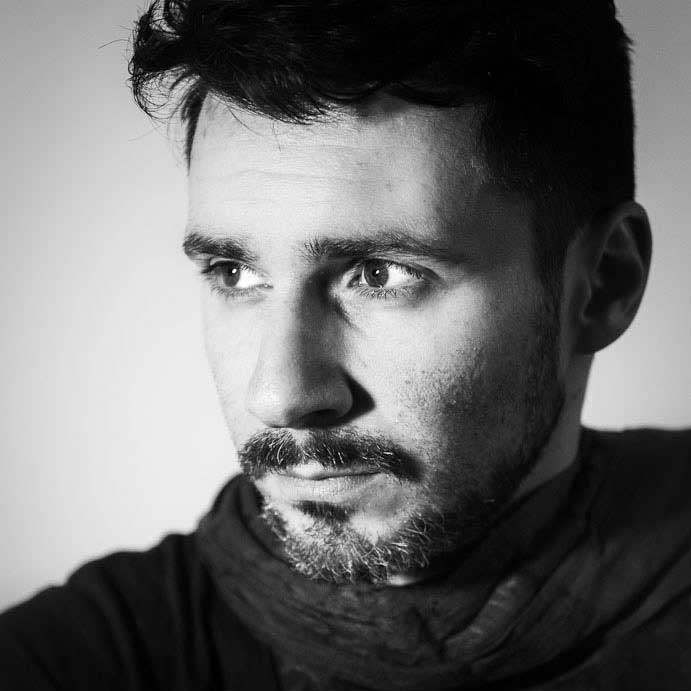 Can you tell us a little about yourself?
I'm an Italian photographer, graduated in Cinematography from the University of Roma Tre. I've lived in the capital for nearly 10 years, where I worked on some set of independent films.
After a while I changed my course because I realized I could not express myself as I would have liked. I was looking for a simpler and more direct means. When I started photograph things changed. Finally I felt a sense of freedom that cinema had never given me.
How did you get interested in photography?
When I was a kid, I watched my father work in the dark room. I was intrigued by that magical world, where memories took shape. I started taking my first photos using a Canon Ftb, a gift from my father. Today I work with a 5D MkIII and two lenses, 35mm and 28mm.
Who are some of your favorite classic photographers, and how did they influence you?
The first photos I fell in love with were those of William Klein. He was a revelation!
In his shots I was struck by the use of the wide-angle, the irony of situations and, above all, the intimacy with the subjects photographed. I learned that photography is the best vaccine against shyness.
Then it was the turn of William Albert Allard: his pictures carried me around the world to discover distant cultures. It was a daydreaming travel!
The works of W.Eugene Smith (eg "Minamata") were also important: with them it started my vocation for photo reportage (anyone who loves this kind of photo knows what I'm talking about). And then I can not cite Mary Ellen Mark! With his shots she told the stories about the "excluded" relegated to the margins of society.
The tenderness, the respect and the simplicity of her look have marked me deeply. All right, I'll stop here! The names would still be very numerous. It's impossible to list all of them.
What first drew you to photography and how did you discover it?
As I said, it was been a gradual process since childhood. The decisive turning point was during my first trip to India. I was finally in the land I had always dreamed. My only desire was to keep the kaleidoscope of emotions that overwhelmed me. My camera allowed me to transform those feelings into images.
How do you educate to take better photos?
At first you need to learn the technique well. Only by learning the ground rules you can than feel free to experience new ways. If you want to grow, you have to try different solutions with constancy, day after day without getting tired. However, more than anything else, I think it is important to study the work of the great masters. Watch the photography books over and over. Today, these photographs are available to everyone thanks to internet. Out there an infinite world of images is waiting us. You just have to know how to look.
How do you come up with ideas for your projects?
I take inspiration from everything. Sometimes looking at the work of other photographers or friends. Even cinema, music and literature can give me new ideas. I Curiosity is the basis of everything.
Do you take photos more for yourself or for others?
I would say for both. Through photography I can express my vision of the world and convey it to everyone. Describe places or tell stories that perhaps others did not know before.
For me, photography is first of all a means of getting in touch with the reality that surrounds me and with who is in front of my photographic lens. If you do not create this particular connection, it's hard to get "good" photos.
How important is an awesome website for your business?
This is not a fundamental aspect for me. My website has a very minimal design. I preferred something simple to give more emphasis to the photos. These are the most important elements of a photography site, the rest doesn't matter.
A website provides greater visibility and allows you to see your work to a potentially infinite number of people. This is a fact and can not be denied. But I have to admit that I still prefer to look at a printed photo rather than a digital image on a monitor.
How has social media played a role in your photography?
There's something wonderful and wrong in Professional Photography. Today, there aren't to much photographers on payroll, so we could/must do all the work; form the pre-production process to pics sale (with a lot of things in the middle), to get money and start again. Worldwide web and social media are part of present but not allways means success or failure. As everything, use to works however if you spend time on it.
What are some tips you would give to yourself if you started photography all over again?
That's a good question! As already mentioned, I would immediately begin collecting and studying photographic books. Having a good home photo library has no price. Books are not like workshops: they last more than a few days and are cheaper. You can flip through them infinitely, and learn something new every time.
What future plans do you have? What projects would you like to accomplish?
I'm working on several projects. At the moment, the one I care for deeply is a long-term project on India. I started this job in 2012 and I still do not know when it will end. It will probably be subdivided into chapters and will cover the most disparate aspects of the country. But there are still many aspects to be defined. I hope I can talk to you again when my work will be done. Meanwhile, many thanks for the interview. God bless you!