This is my personal project from my isolation series. I noticed on the first day of our countries quarantine, a surreal frenzy at the local supermarket for canned goods.
I started to wonder if I had missed some important information on the news. This started a chain reaction in me and I too started to buy canned food. Once at home, I started to laugh, because I normally don't buy canned food but also became worried since I am alone. What if I got sick? Suddenly this array of canned food became very important to me. It gave me a funny form of security. All my images in this series are a combination of both multiple scanned imageries and camera data. Some final images contain over 50 single images. My aim is to create images that display the uniqueness of each canned food item.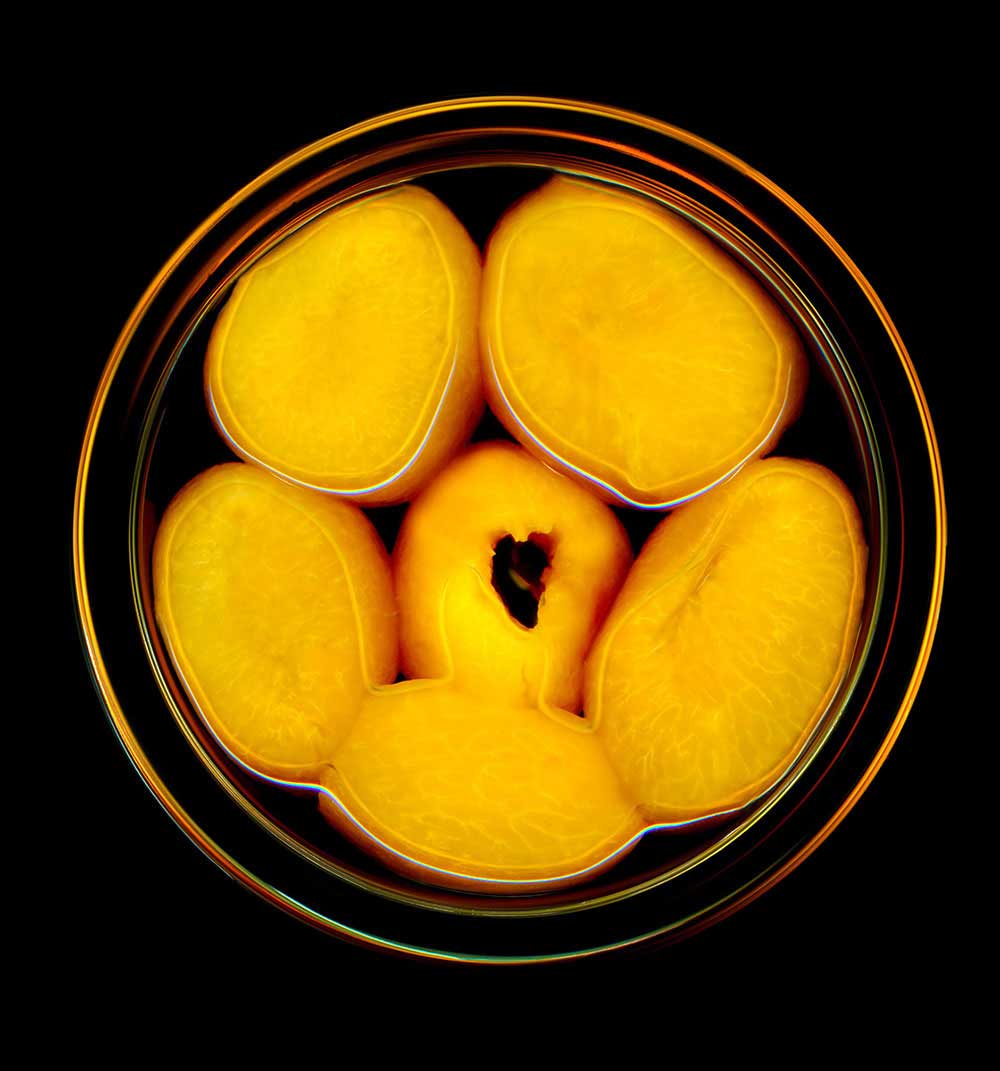 About Anne Mason-Hoerter
Anne Mason-Hoerter is a Canadian photographer who experiments with the combining of multiple image scans and digital data in the areas of Food and Botanics. A form of Hypercollage in which a final image can contain over 100 single images. She was captivated very early on by extreme photographic manipulation techniques as a photographic student at the Ontario College of Art. Still today, Anne is in a continual search for unconventional ways in which to present food and botanical subject matter. Her images have been described, by many, as that of swaying between reality and surrealism. Her photographic imagery have won numerous international awards from across a variety of genres, especially in food advertising. She was shortlisted for 3 consecutive years as Wildlife Photographer of the Year at the National History Museum, London. [Official Website]
Legal Note: The photographer attest that have full authorization to give consent to the publication of these photos or project and have the authorization and permissions of third parties. Guarantees that you have all the necessary communications of property and you have obtained all the necessary authorizations for any property, buildings, architecture, structures or sculptures appearing in your photographs.