Here in Cameroon, from the depths of the Central African tropical jungle, crossing the Adamawa plateau to culminate in the ascent of the remote Vokre mountains, I spent some time with small ethnic minorities who fight to preserve the culture of their ancestors, hoisting the flag that gives them the right to freedom.
What a privilege to hear how the songs of the Baka pygmies merged with those of nature and the beating of our hearts! Guttural, harmonic sounds that took us to another dimension, to that primal place where only angels lived in a timeless time. In a clearing in the jungle, they build their small huts that blend in with the environment, they feed on hunting and also gathering wild yams and medicinal plants. Until one day, the oldest feel that they must leave to allow the jungle to regenerate itself, so as not to damage it, and in this way, they communicate it to the rest of the clan, they collect their few belongings and with great gratitude for everything received so far, they walk barefoot to another place.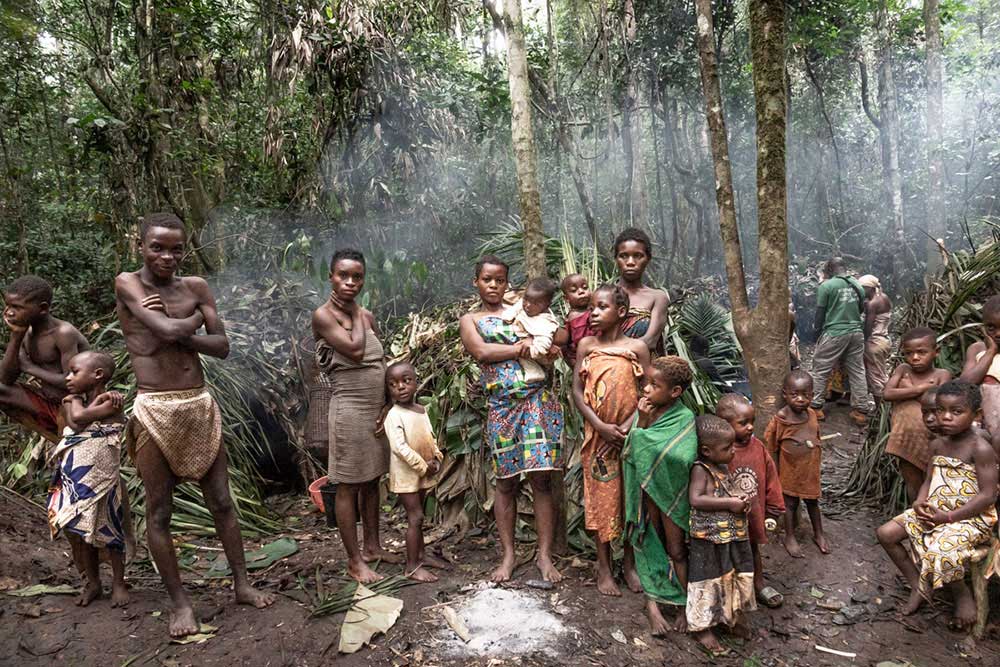 What a privilege to also witness the animist rites of the Dupá ethnic group in northern Cameroon! In the fertile mountains, they build small villages of circular clay houses and granaries, decorated with exquisite reliefs. There, they live from subsistence agriculture, which they combine with some livestock, hunting and gathering. Men who dress in rudimentary fabrics that they weave themselves, women and children who barely cover their private parts with acacia leaves. A town that, without having anything, has everything.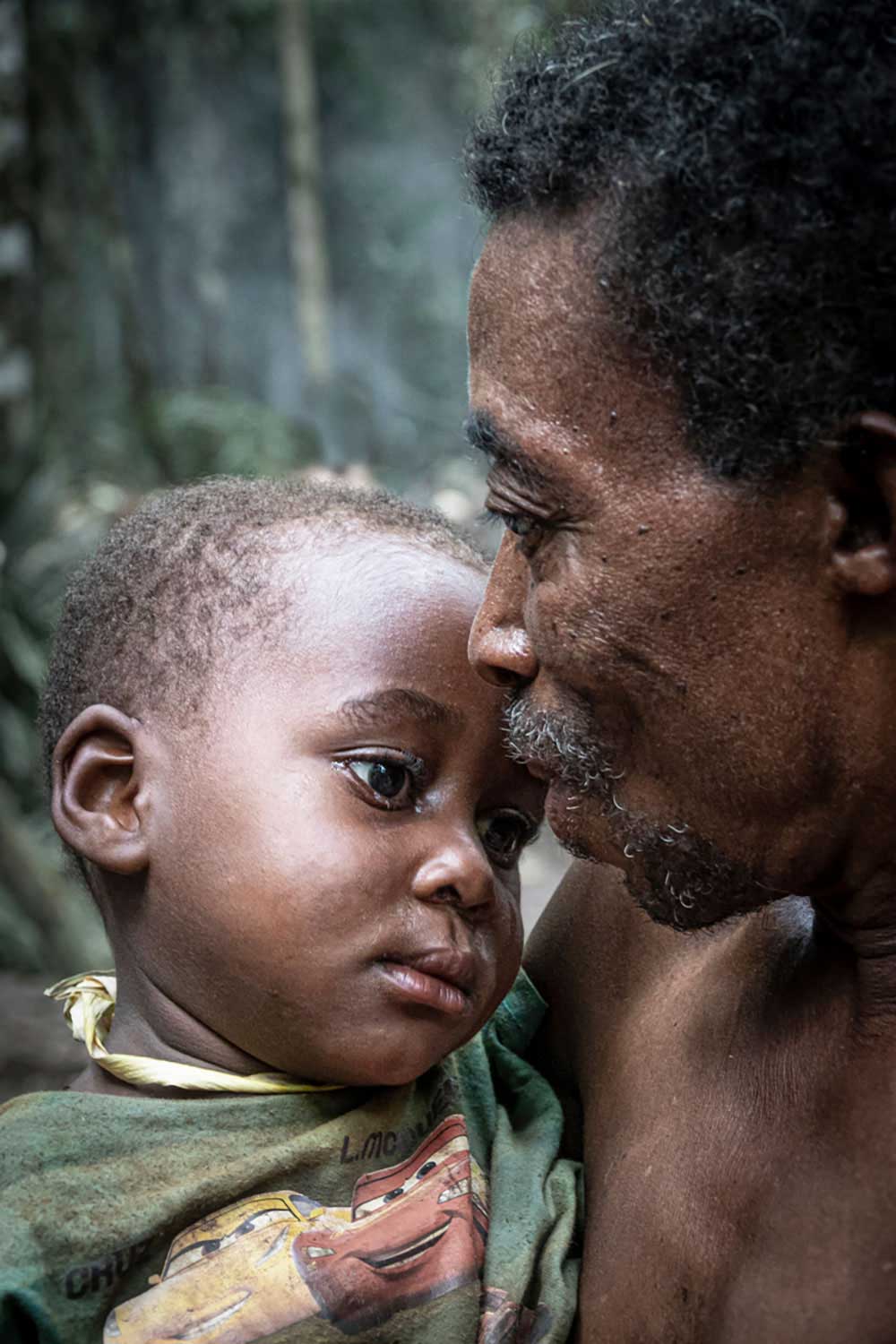 I would not like to fail to mention the Fulanis who settled in the Islamic north, in the Kingdom of Idool; a small oasis on the Adamawa plateau where they live from livestock, mainly from the production of cow's milk. Nor to the Dowayo where we witnessed one of their ceremonies, guided by shamans and priestesses, as well as the cult of the fertility dolls "namji", made by themselves. Nor to the Mbum people, where to the sound of drums, trumpets and balafons, we witnessed the Gegé ceremony, a masked dance through which and emulating the bushes of the forest, they connect with the spirits of their ancestors.
Among all of them I felt a deep peace, I was part of the clan, of the Unity that prevails over individuality. I understood that diversity never divides peoples, but adds wealth, bestows dignity, makes us feel free, pure.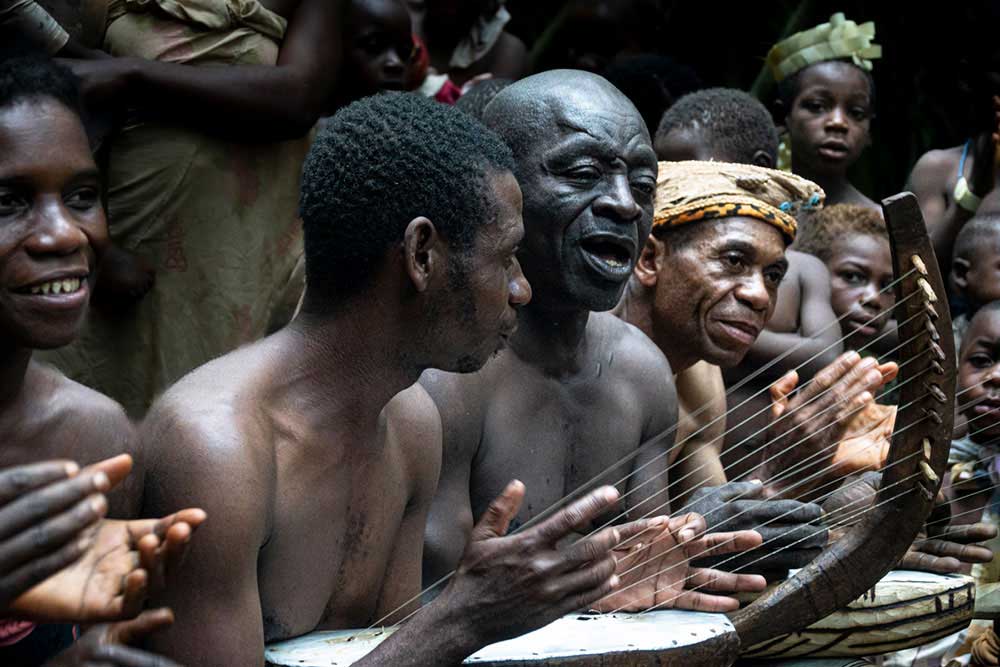 About Elena Molina
Elena loves travelling. It has been so, since she was very young, but as she declares, it has just been recently that she could understand what it was behind. When travelling, she feels free, most constrictions just fade away. A vision of freedom, a feeling of not belonging to anywhere comes over her thus making her feel at home, no matter where she is, no matter who she is with. It has been this passion for travelling which brought her to photography and somehow, also to writing. So many experiences felt in depth, lived in a completely open way and with total honesty, with no taboos!
All of a sudden, she realized she had to share that feeling and it was only five/six years ago that she bought the camera she uses now, taking it with her wherever she goes as a second skin. Now, she cannot conceive anymore traveling without the camera, always looking for those moments to loose herself in the crowd, to wander alone through unknown places, stopping, only from time to time, to listen to her heartbeat. When she sees others she sees herself reflected on them. On her own words: "I think our lives are like a kaleidoscope where there is a time and a place for everything. At the home page of my website, the following words appear: Paths. Furtive glances. Abysses. Silent heartbeats. Complicit winks. Steps, steps, steps…
This is how I think I would describe myself, that's my search. It has always been like that and I would like it to continue to be so. I want to walk along those paths that allow me to verify that we are all the same, regardless of our history, our genetics, since, deep in my heart, I feel that we all belong to the Whole, to the Unity". She was born in Alcoi where she studied, in her younger years, at the school of Fine Arts. For more than 40 years now, she lives in Barcelona, the town she most loves. [Official Website]