The project title for his work on Cairo is inspired by an ancient Egyptian proverb that states 'A Beautiful Thing Is Never Perfect'.
Early on in his work in Cairo, Jonathan was stopped by an older man who was a bit confused and curious by the photographer's presence in a neighborhood that usually never sees tourists and he was asked why he was photographing.  At the time, Jonathan was caught by the architecture and vivid life of the street and motioned to it, stating 'look at it! It's beautiful!'  The man lookeded, looked back at Jonathan and said quietly 'beautiful?  It's an old mess' as he walked on.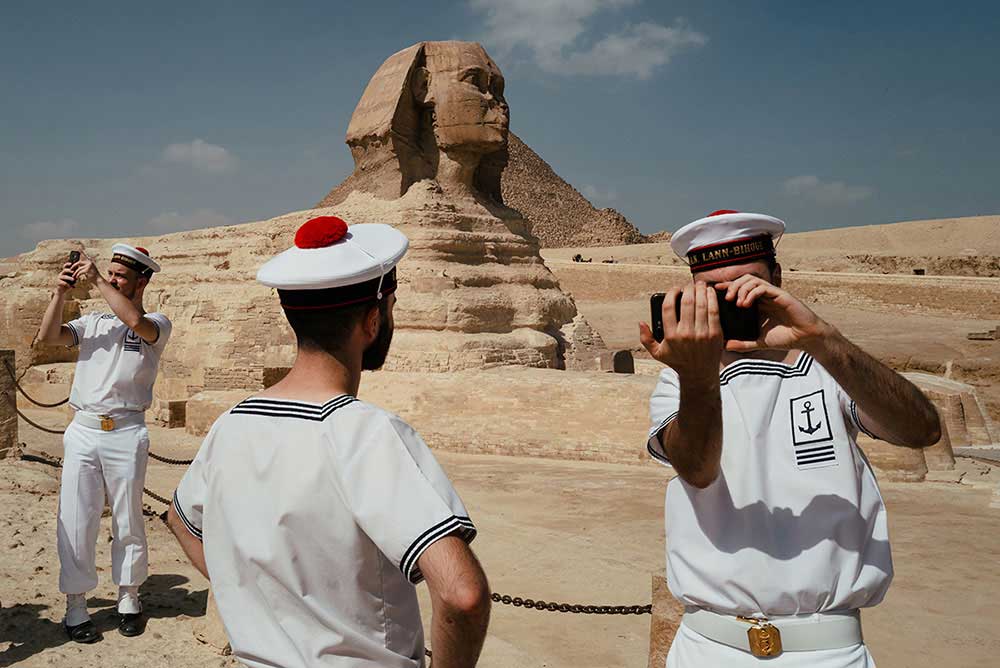 This type of encounter became somewhat regular during Jonathan's time in Cairo.  In addition to the countless warnings about Cairo he'd read online, he'd often be warned not to go to many areas and neighborhoods because they were dangerous, only to go and find welcoming people living vivid lives, but also a bit confused and curious by his presence.  Cairo, a city that nearly 100 years ago was named 'Most Beautiful City In The World', now seems to be a city where visitors quickly pass through after a short visit to the pyramids and main museums. Deeply fascinated by the massive historic metropolis, Jonathan's hope with his project is to create images that Egyptians, and non-Egyptians alike, will be able to see and share in this fascination and appreciation of the one of a kind city.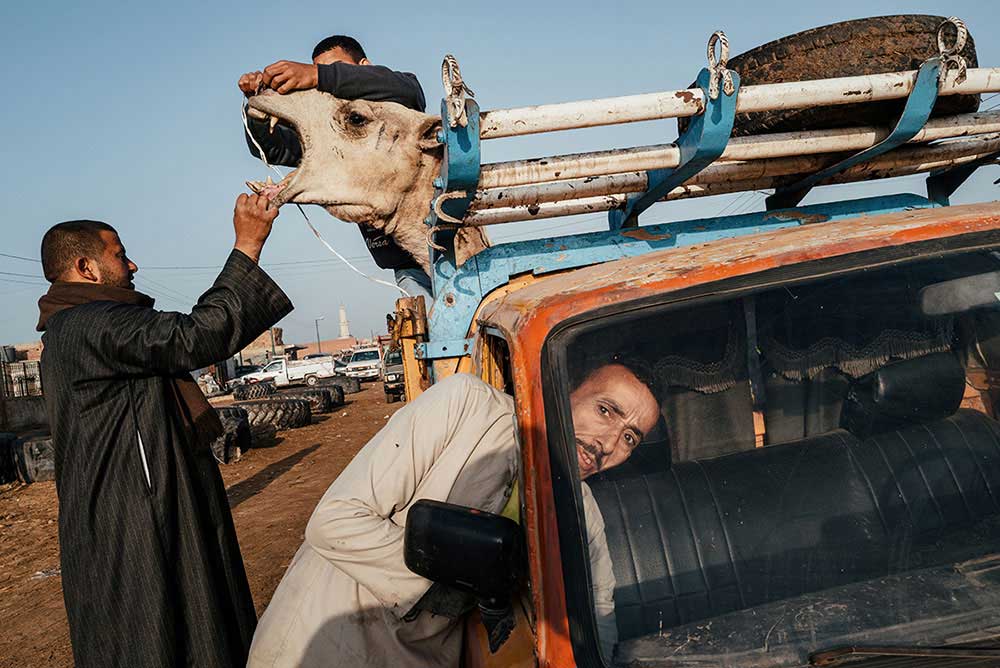 Through the complex and often chaotic city of Cairo serving as the backdrop, Jonathan's work in this project is a collection of equally complex images that portray candid daily scenes which often raise more questions rather than present obvious answers. A collection of images laced with a mix of odd, quirky, sad, dark and joyful emotions on display throughout the work, gives viewers stories of daily life they are able to relate to and empathize with. While also having their curiosity piqued, the viewer is led on a visual journey exploring deeper into the fascinating and beautiful city of Cairo, Egypt.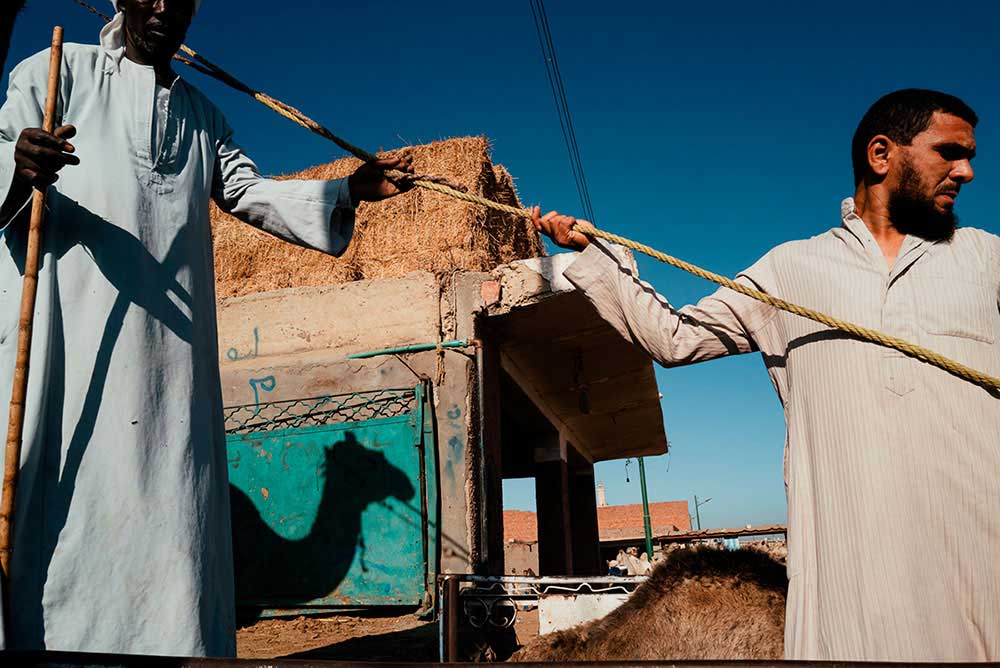 About Jonathan Jasberg
Jonathan Jasberg is a multi-international award winning photographer, specializing in candid color street photography. Common themes in his work include complex juxtapositions of cultural traditions with the modern world and often include religious symbology, candid human emotions, along with touches of serendipity to form uniquely composed and layered images.
In the pursuit of his photography, he has lived an ultra-minimal and nomadic lifestyle for the past 11 years, traveling to explore and photograph in over 60 countries. The majority of this time has been spent in Japan where he has not only been photographing extensively, but also studied the language and writing system in-depth to gain a deeper appreciation for the culture and history of the country. He is currently working on a long-term project in Gion, the traditional Geisha district of Kyoto, Japan, and the surrounding grittier areas that provide a unique dichotomy of what is considered 'Japan'.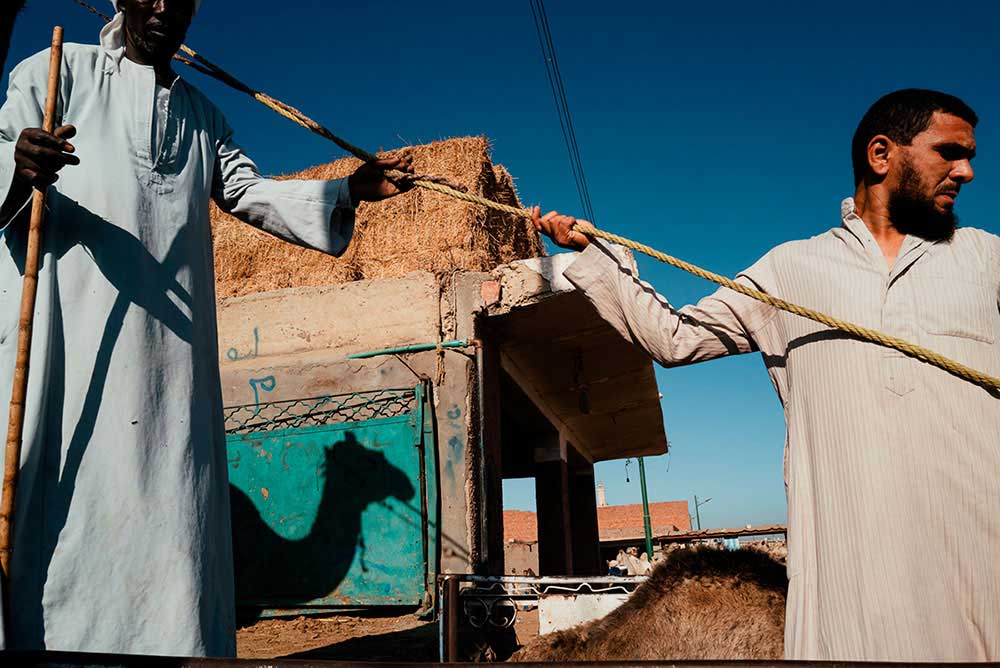 In addition to the multi-year project on Japan, he is concurrently working on a long term project based in Cairo, Egypt, titled 'Cairo: A Beautiful Thing Is Never Perfect'.  What started as a simple "Tourist" visit in 2018, by Jonathan, led to numerous lengthy follow up visits to create his photographs of daily life in Cairo.  This project has won numerous international photography awards, both for single images and for the project as a whole and is being exhibited globally.
Jonathan is passionate about sharing his techniques that he has learned from his mentors and his nearly two decades of photography practice.  He offers personalized one-on-one mentoring online, as well as small group workshops in Kyoto, Japan, as well as Oaxaca, Mexico on set dates throughout the year. [Official Website]