Working in New York City it is impossible to miss the homeless.  They are everywhere ,on the street, in doorways, and in the train stations all over the city.
There are several organizations that work with and feed the homeless. One organization that has been working with the homeless for more than 30 years is the Coalition for the Homeless. They have an outreach program that delivers hot meals 7 days a week 365 days a year. During my time working in New York I worked as a volunteer for the Coalition . Delivering meals to about 12 locations throughout lower Manhattan.   After a time there is a trust that develops . As this happened I began to ask the people that we were serving if I could take their picture . Many  were very careful about letting me take their pictures. One of the ways that I overcame this was giving each person I photographed a copy of their picture . Some days as we were giving out the  food, I was busy giving out pictures I had taken a few weeks earlier.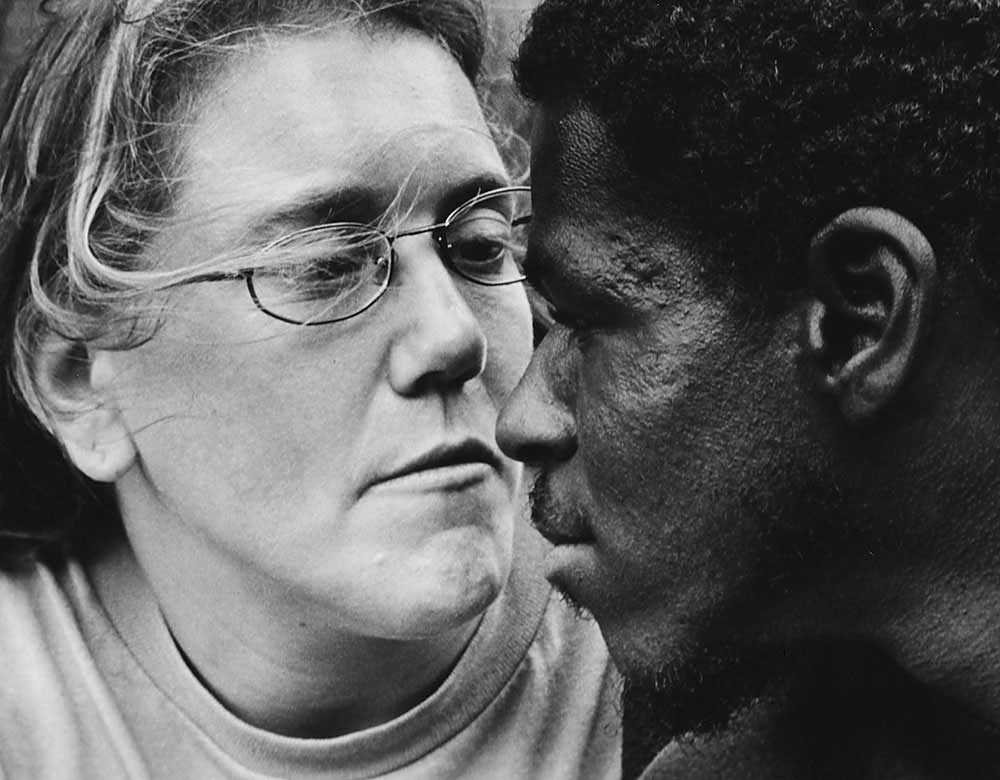 In the beginning I was unhappy with the results. I realized almost immediately that I needed to get some training in what is a good picture. I started to visit museums and galleries to see what good photography looked like . Slowly I began to see improvement in the work.
Many of the   photographs are in the permanent collections of the Museum of the City of New York as well as the New York Public Library. This project was the beginning of a long career photographing different aspects of New York City life. [Official Website]