For years I studied martial arts (including boxing) and in my 20's it dominated my life. From training to philosophy, i was hungry and I ate it all
Unfortunately, an injury resulting form a car accident ended any serious commitment and relegated me to the sidelines. However, this gave me an opportunity to work within the administration of my club and I was soon training new recruits and taking us to competitions. Recently, I discovered one of these recruits, a southpaw who I remember distinctly having an aptitude for the fight, was boxing at Repton.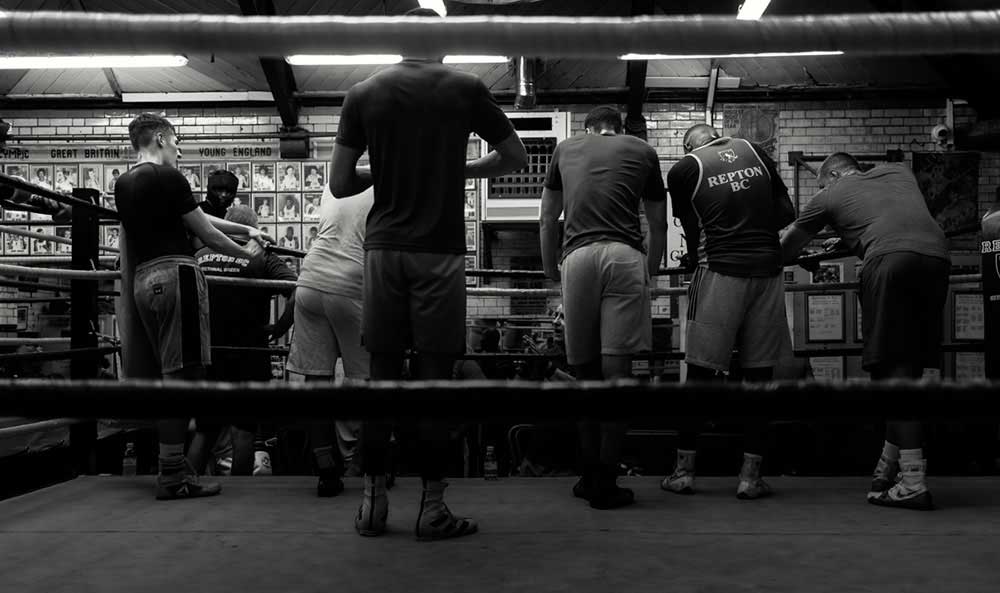 Repton est 1884, is the oldest boxing club in London, a pillar of the Eastside community, supporting young athletes from deprived backgrounds for decades. It has produced notable alumni including Olympians. Needless to say Repton, is the real deal. So iconic, it has featured in a number of films and music videos.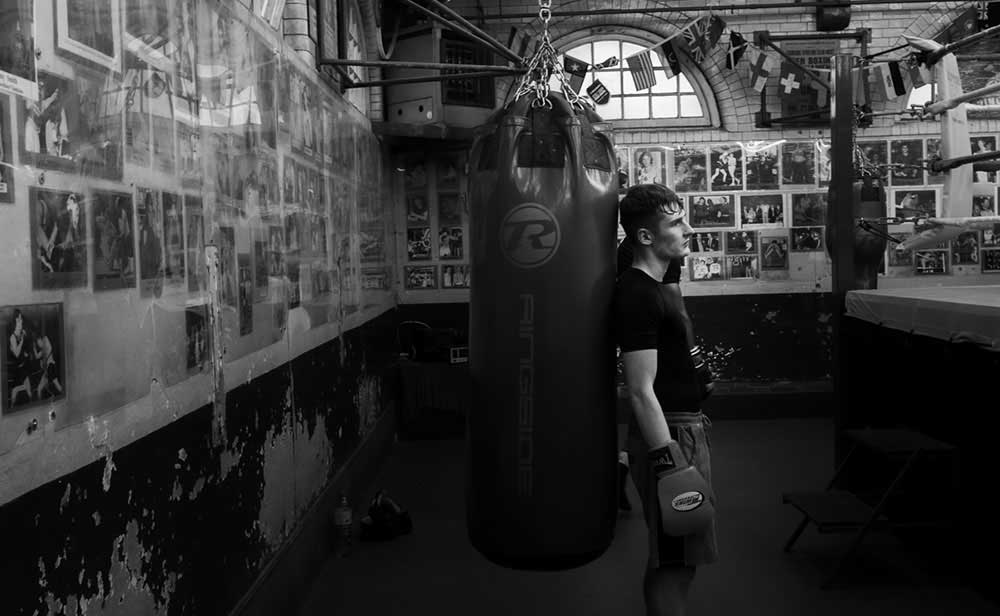 So when I discovered an old friend boxed here, I was more than proud. I also live opposite Repton. Everyday, I walk to work seeing the huge sign. Everyday, I think and wonder about the athletes inside; the sweat, the fight, the dedication and remember fondly my days in the ring and the things I learnt there. Presented with an opportunity, I contacted my friend and grabbed my camera.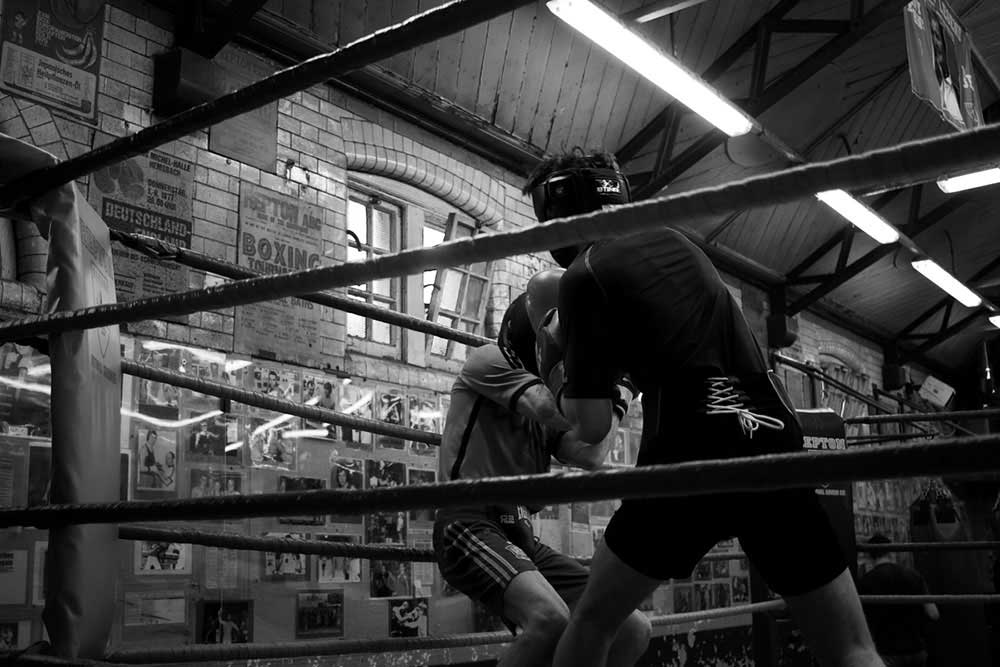 These portraits, are both a homage to these young athletes at the top of their game and a reflection of myself. You'll see patience, exhaustion, attention and ferocity in these images but most importantly, respect. Probably one of the most challenging shoots I've done, I found myself falling back into muscle memory as I chased them around the ring. One foot in front of the other, moving in unison, I was shadowing their movements, pivoting and turning just like when I fought. It was exhausting sweaty work, but the smell and sound of the place brought it all back and for a few hours I got to fight vicariously through these elite boxers.
About Krishna Mooroogen
Krishna, (aka Jon Bender) comes to photography from a scientific background as a formar Astrophysicist. His research relied on examining colour, intensity and the dynamic movement between photos to understand the mysteries of stars. After developing a deep understanding between the relationship of light and pixel measurement, Krishna became more encapsulated by the idea that in those pixels, lies more than just the image.  Light itself carries physical information about the source, elemental structure, temperature and much more and in this conversion from light to electrons, those quantities are never fully retained. In his work, he never forgets this and endeavours to capture these fleeting moments of life, physics and all.
Though it would be a lie to suggest his journey with photography started here. Krishna has been taking pictures since he was teenager.. Always with his camera, Krishna Documented years of his life in his teens and early 20's. However it was only in 2020 where he gathered the confidence to put his images out there for people to see.