In Birdwatching and Silver Sunbeam, Rainy Siagian attempts to observe the way the midnight sun affects the landscape in Iceland.
Which is a natural phenomenon that takes place during the summertime, where a consecutive 24-hour span of sunlight can be experienced.
By switching her day into night and night into day, body and mind got fully confused. Days seem to be endless. Dark, starry night can't be observed. Through wandering in nature, a conceivable field of action was created within her, an intermediate space full of transformative dynamics. After midnight while everyone else is asleep, the birds and herself seem to be the only one who is still awake in the land where the sun doesn't set, it barely touches the horizon and fades seamlessly into the sunrise.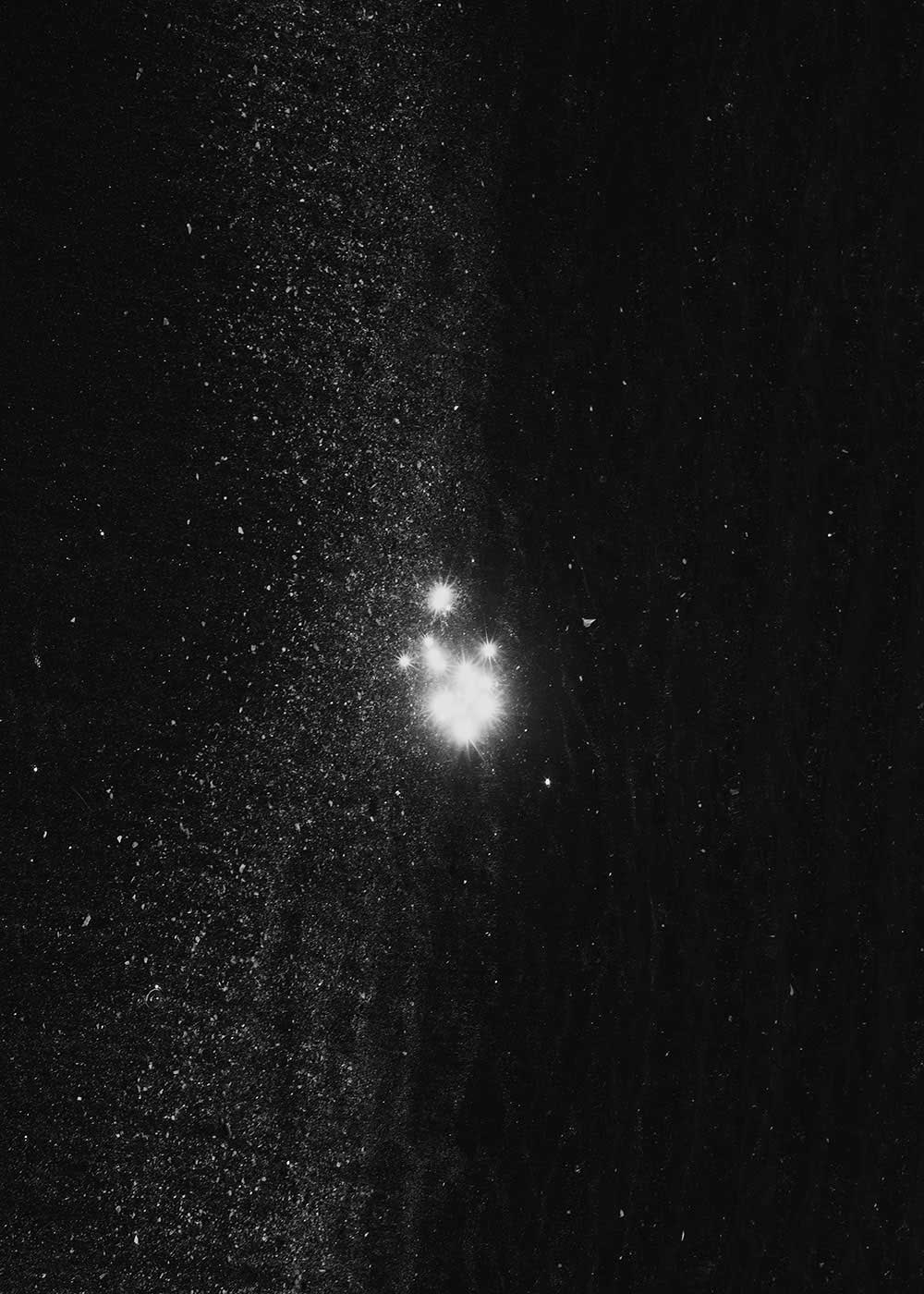 About Rainy Siagian
Rainy Siagian (b.1994) is  an  artist based in-between Brussels (Belgium) and Reykjavik (Iceland). In her work, she constructs a different understanding  of  the  meaning  of  light and space. Playing with confusion  and  the unknown of the tradition of romantic  landscape. Whereas  some  images  are  carefully constructed, others are incidental scenes she encounters, thus becoming less about a specific subjects and more about feeling.
After she obtained  her  MFA  at  The Royal Academy  of  Fine Arts  in  Ghent, Belgium, Siagian has  repeatedly returned  to Iceland, which has since been  a  fertile  source  of  inspiration for  her. A continuous  exploring  on  the unexpected  juxta-positions  between  locations,  ideas  and  forms. Foregrounding the fragments, light and magical thinking  is  what  defines  her practice. [Official Website]