Mindaugas Gabrenas' latest cityscape project Back to the City was created living in New York City and traveling around the US. Here author combines his passion for landscape and cityscape photography by mixing an American wild landscape with New York City cityscape.
Presenting works in diptych Gabrenas is trying to reveal unexpected visual parallels between two antagonistic concepts: natura et urbi.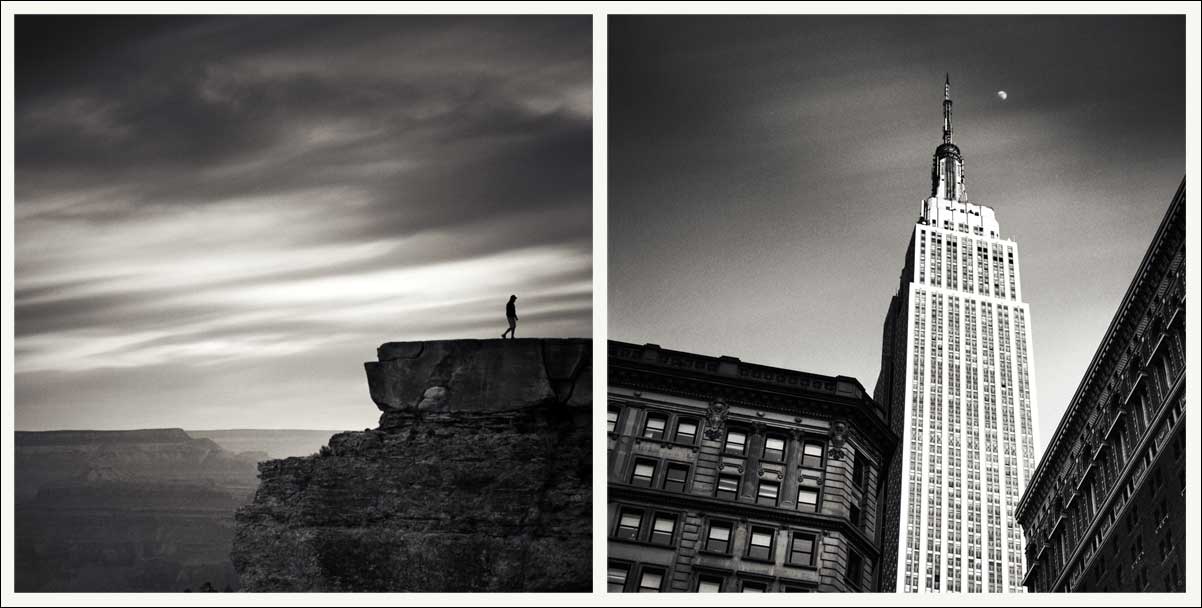 Actually there's no need to come back to nature to distance yourself from the outside world. Seems that even busy New York City streets has enough of seclusion and melancholy – concrete jungle can make you feel forgotten and lonely like in outermost Oregon coast. Nowadays extremely popular Rousseau's concept back to nature here is rephrased intentionally – author aims to share with us his sympathy both for the apple-tree and for the Big Apple.
Back to the City is series of black&white diptych, all the pictures were taken between 2012-2014, using medium format film cameras.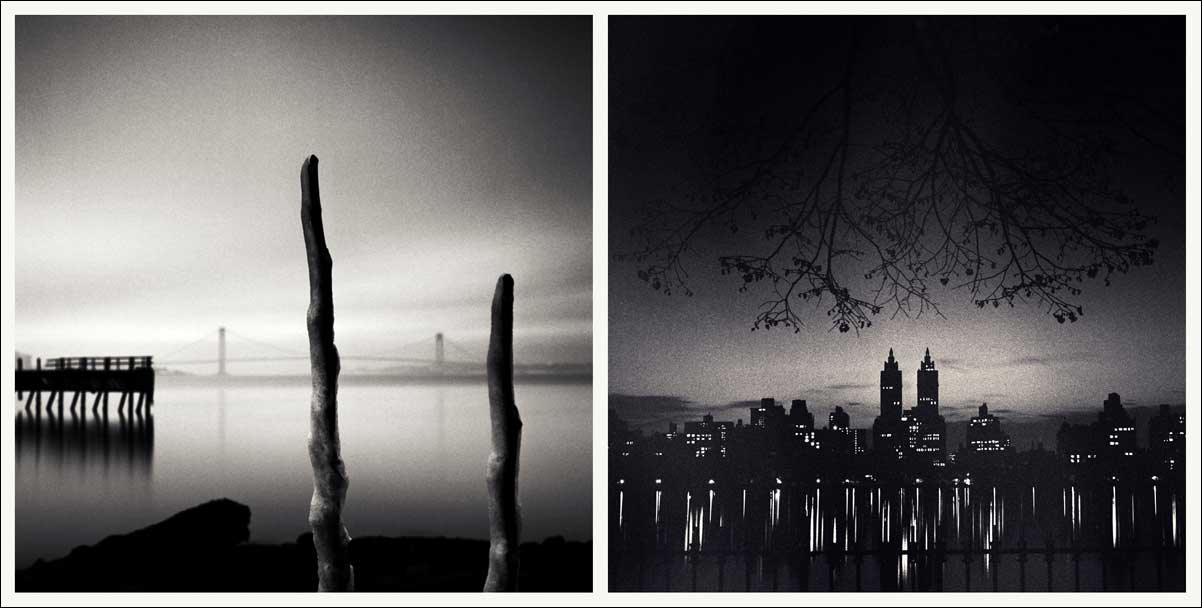 About Mindaugas Gabrenas
Mindaugas Gabrenas (1977) is an amateur lithuanian photographer working worldwide and currently based in Lithuania.His series Fantasma (2009) was the first integral photo project with intention to explore the long exposure landscape photography in personal melancholic and apocalyptic way. In 2011 Gabrenas came back to black&white film photography and started his Dreamscapes series. Working in severe and abandoned locations with long time ago expired soviet Svema films and old light leaking cameras, Gabrenas reflected a black&white surreal dream projection in photography.
Back to the City is the latest Gabrenas' project, created in US.
Mindaugas Gabrenas is an author of a number of personal and group exhibitions in Canada, Germany, Lithuania, Russia, Spain, UK and US, winner of various awards (Black&White Magazine Portfolio Contest, SoHo Photogallery Audience Award (NYC), PhotoDemocracy Award, Fotofilmic'13 Portfolio Award, TeraBella Media'13 Award, ect.). His works were published in various photo magazines (Black&White Magazine, Le Journal de la Photographie, PH Magazine, Fotoblur, Dahse, Shots, DOC!, ect.). Last year his works were presented in International Festival of Photography PHotoEspaña (Madrid).
Author currently focuses on 6×6 black&white photography and works with medium format cameras varying from Hasselblad to plastic homemade. Landscapes, waterscapes, cityscapes and melancholic dreamscapes – are the main fields of his interest. [Official Website]