Night is dark, lonely and uncanny, but at the same time it can be silent and peaceful. It is easy to find people looking for a light in these dark and empty places.
This work explores the relationship between truth and fiction and my influences are as diverse as Jean-Luc Godard, David Lynch, Gregory Crewdson and Tom Hunter. Conceptual Photography is a way to tell a story and evoke a feeling.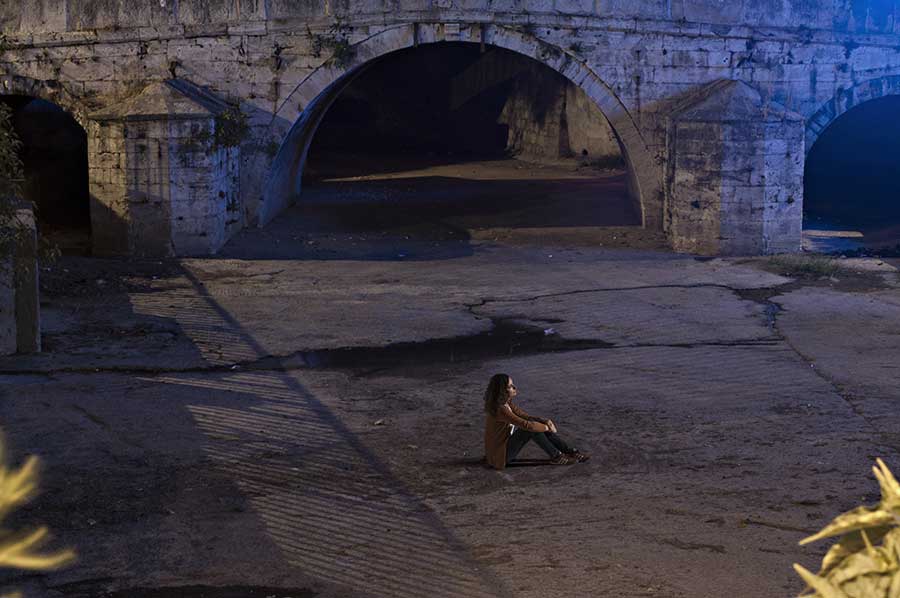 The camera is a tool to create images that can be both real and surreal. To tell a story, we combine our memories with new observations of the everyday surroundings. As the story continues to grow we rely on our conscious more and more then subconscious in order to invent and transfer our thoughts into an image. The aim is to release a memory by arranging a scene that we ultimately have direct control over. The series After Dark is about what is real and what isn't. This fictional story aims to depict a personal biography, with the people who where connected with the places and with me. Their pictures were taken at the studio and installed after shooting real places. And I as I create my stories, I always take this quote of Jean-Luc Godard's as the main basis of my work:
"If you want to make a documentary you should automatically go to the fiction, and if you want to nourish your fiction you have to come back to reality."
About Tuna Uysal
I'm a Fine Art Photographer and Lecturer, living and working in Istanbul. I studied Photography at Mimar Sinan Fine Arts University, 2004. I completed my Master's Degree, headed "Visual Interaction Between Photography and Cinematography", 2007. And then I completed my PhD, headed "Narrative Approaches on Contemporary Art Photography", 2013.
I worked with the names such as Michael Ackerman and Todd Hido. I'm still working as a lecturer and pursuing a career as an artist working with images.
My work often explores the relationship between truth and fiction. Photography for me is a way to tell story and evoke a feeling. I utilize my camera as a tool to create imagery that is in both real and surreal, laced in fantasy. My goal is to relieve a memory by arranging a scene that I ultimately have direct control over the outcome. It's from that process I find myself being most present in me. [Official Website]