In January 2020 I travelled around North India by train. Covering over two thousand kilometres in three weeks. As The Light Came Down on the Railway Tracks is a story all connected by the Indian Railways.
The light begins to fade as it travels through the windows, and into the blue sleeper carriages. Milky yellow clouds hover over the landscape as we fall asleep under white blankets. People come and go. More chai tea and something to eat wrapped in newspaper. Reading a book with the cover torn off. 
He takes his body along the carriage, dragged by his arms. We give him a cigarette, but we can't light it, as the matches don't work. It's night time now and it's getting cold. We leave Pushkar in the morning in a car that won't start, driving through bumpy roads, vehicles dance in choreographed chaos, with cows roaming the streets. The carriage doors are open, so I lean out, careful not to fall. My heart is pumping, I can hear it, as the light comes down on the railway tracks.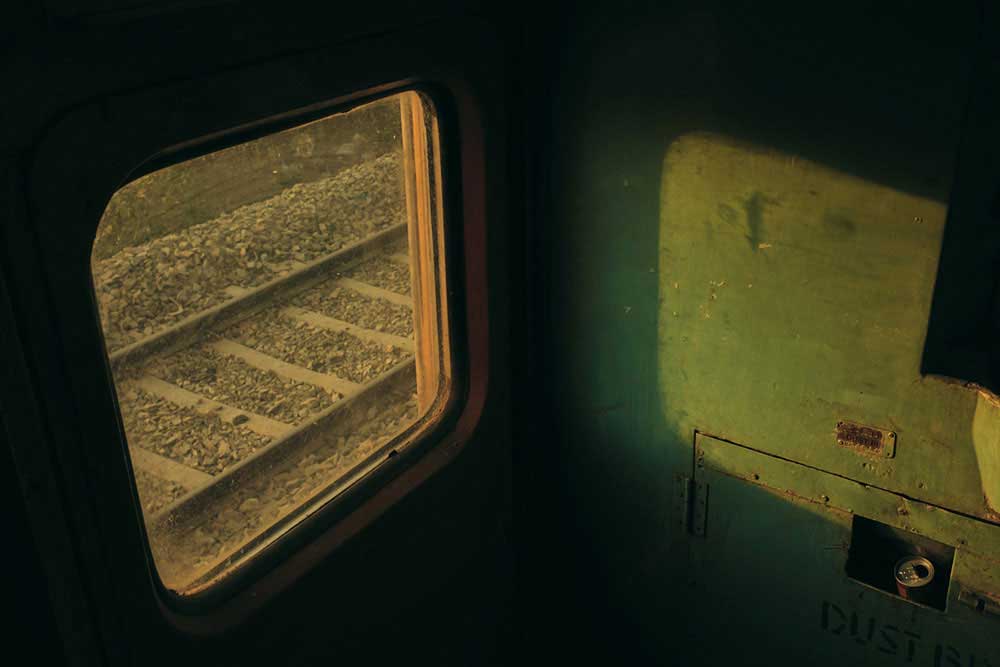 About Will Hartley
Hailing from North Devon, award-winning photographer Will Hartley shoots honest and contemporary images. With a photographic style both intimate and observational, Will's atmospheric pictures are alive with natural energy and a youthful aesthetic. Exploring themes around lifestyle and youth culture, Will has embarked on many international adventures – honing his craft through connecting with his subjects and immersing himself in their worlds. Will's playful and captivating imagery has paved the way for his growing success in the advertising sector, shooting for a range of leading brands and creative agencies. [Official Website]
Zine – As the Light Came Down on the Railway Tracks
Photographs by Will Hartley  
A5 | 38 pages 
Cover – 170gsm Uncoated  | Inside pages – 115gsm Uncoated 
Edition of 100 copies | Each zine is numbered and signed 
Protected in a G.F Smith Transclear White C5 sleeve