I'm not quite sure when my interest in photography as a creative medium was piqued, although if pushed would probably cite some years ago when working for a publishers.
Photography books were a staple and in great supply – both instructional and purely illustrative, and suddenly I had access to the works of Adams (both Ansel and Robert), Sexton, Cartier-Bresson, Brassai, Swannell and a host of others (both traditional and contemporary), to challenge and nurture my own creative drive.
Despite devouring and honing an appreciation for the finished image, it wasn't in fact until 2008 that I started taking my own shots in earnest. I'd made a false and uninspiring start with film, and like so many new photographers suddenly found a freedom and ease in the rapidly advancing wave of digital equipment. Four years and three cameras on and I'm still shooting digitally, although I do have plans to return and shoot film simultaneously in time (hopefully with more success!), and wish to experiment with medium format and pin hole cameras. Currently I shoot solely with a Canon 5Dmk2 and Canon lenses, combined with an arsenal of Lee and B+W graduated and solid neutral density filters. I feel it's actually an easier transition to learn the craft digitally and then translate these skills to film – the comparatively user-friendly nature of digital makes it a more accessible medium, however, I do feel there's a certain quality to fine art film photographs that is as yet almost entirely unique.
In my relatively short experience, I've been fortunate to be published several times in local and national magazines, and have sold images to both individuals and commercial bodies. Recent competitions have been kind to me, and these small successes help focus my determination to expand and improve upon both my aesthetic and technical skills. Living in South Devon, England, I'm very fortunate to be surrounded by coastal regions which tend to be my favoured locations. I find it incredibly therapeutic and relaxing to be alone with my camera by the ocean, to hear the swell of the waves lapping at the shore and bear witness to the unique set of elements that shape and contour the land. It constantly amazes me how volatile these environments are – in addition to the usual seasonal changes and atmospheric conditions, the sea rarely seems the same twice. I find a great deal of inspiration from just being near it, and even if I leave without taking a decent image I always feel I've learnt something that will help benefit a future shot.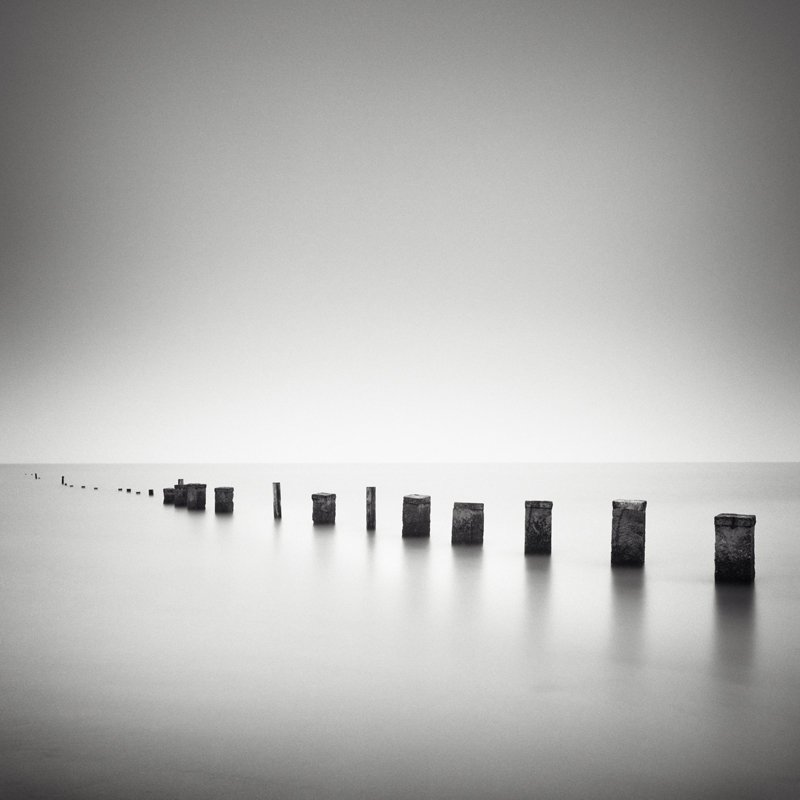 Perhaps one common theme running through my current land and seascape work is that of mood, something I seek to evoke wherever possible.
I find black and white is a powerful medium with which to achieve this, particularly when combined with the ultra long exposures that are a recurring theme throughout my imagery. A photograph is typically perceived to be a snapshot – a singular fragment of time frozen for all eternity, yet the opportunity to distil several seconds (or minutes) into a single still image is one that I find utterly fascinating. The extended time taken behind my camera to create these images I find helps me forge a greater connection with my subjects, and hopefully allows me to record subtle nuances that will, in turn, reward the viewer who too takes the time to linger over the final photographs.