Anja Matko is an artist, photographer and jewellery designer from Slovenia.She graduated from Graphic and media technology in Ljubljana.
She started taking photography more seriously in 2011 with concert photography. After graduation she started a 365 project of self-portraits and found her style in fine art photography. Her photographs are creative and stories that she's presenting have a dark and su- rreal thematic. Inspiration for her work she draws from her favorite stories, mo- vies, life situations, feelings and emotions. Photographing self-portraits became some sort of run from reality for her, where she can transfers her frustrations, ideas and thoughts into new stories. [Official Website]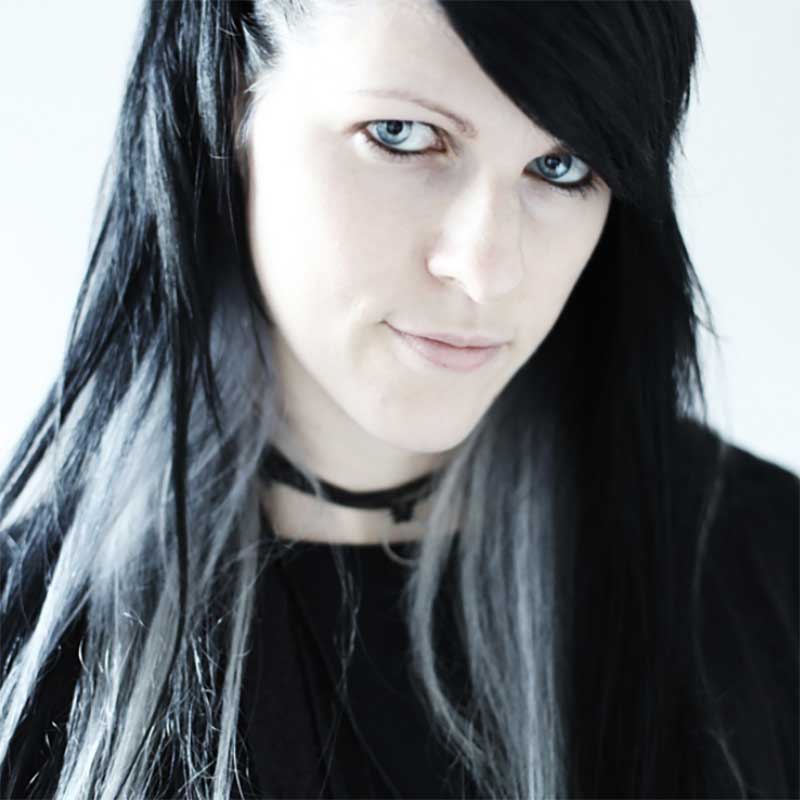 Can you explain us the idea or the story behind this image?
This image is the last one from my "String of life" series. It was kind of a closure to the story that I made with this series. Blood on the image is a metaphor for all the bad things that happen in our life. We bleed, we are hurt, but when it's over we become stronger than ever.
Can you explain us what equipment you used for its realization?
The equipment I used was my Canon 5D mark II with Canon EF 50 mm 1.4 USM lens. Considering that the photo is a self-portrait, I also used a tripod and a wireless trigger.
Tell us how it is taken from the most technical aspect.
I took this image in front of a white wall. I used only natural light that was coming from the roof window, directly above me. I set my camera on my tripod vertically and made a few test shots where I figured out the right spot to stand on in front of a camera. Then I changed my clothes and the photoshooting began.  It usually takes a while before I find the perfect angle and the right pose that will realize the idea that is in my head. But I know in a second when I see the winner shot (I always take a lot of different shots, with different poses, before I check my camera). When the main image is done I take a few images of  the background, so that I can expand the image into a square format later in postproduction.
What problems and challenges did you face when you took the shot of this image?
The main challenge was definitely achieving the look. I had to wrap myself in this bandage that was previously painted in black. Hiding my long hair under this bandage took me a while. I had to be really careful to cover all of my hair. And at last…the red yarn. At first it didn't stick to my face as it should, but I figure it out and then it was just like I wanted to.
We are talking about the postproduction process. How do you get the final result?
I perform my postproduction work in Adobe Photoshop. First step was definitely expanding the image into a square format.  Then I added a few different textures that helped me achieve this dark and mysterious look of my image. And I also played a lot with curves and other Photoshop tools, which helped me achieve the final result of this image.