Akkara Naktamna – I was born in Bangkok, Thailand in 1979 and started shooting in 2008 which was influenced by a photo book "Dog Dogs" by Elliott Erwitt, and a comedy movie named "Pecker".
As I remember it, I bought a point and shoot camera after reading that book and went out to shoot everything I found; even though I didn't know yet what is street photography.
I think that photograph is the reflection of photographer; so if I'm a quiet person, my photographs are more quiet. While other photographers approach a crowd to find a beautiful light and shadow, nice emotion of life, or scene of noisy town, I seek the difference way and humour is a thing I found. Elliott Erwitt's work always influences me about this; it likes a newspaper comic, quiet, clever, funny, and ironical. My work is changing a silent thing to be an unexpected story. You may laugh on it and doubt that are being ridiculed in the same time.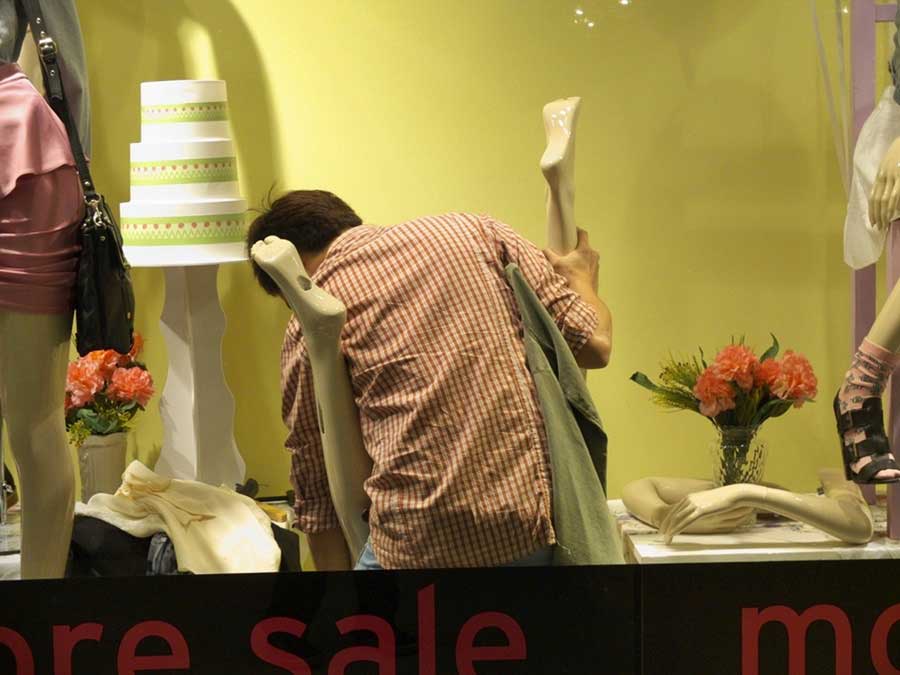 About Akkara Naktamna
After getting the Special Mention Award of IPA Street Photography Award 2013, my works have been spreading worldwide such as Miami Street Photography Festival in 2013, Xishuangbana Photo Festival China in 2014, Urban Picnic 2014 UK, 'A Road to Paris' an exhibition in Paris, The 2014 EyeEm Festival in Berlin, etc. Also featured in various art and photography websites such as Invisible Photographer Asia (IPA), The Humble Arts Foundation (HAF), Top Photography Films, Slideluck, Feature Shoot, etc. Now I have joined 2 collectives, Street Photo Thailand and APF Collective. [Official Website]