When I cannot speak, photography is my voice.
My intent for Without Words is to show that we all experience moments of the human condition: pain, joy, isolation, pleasure, loneliness, hope… And in them, we are not alone.  Because these feelings are universal.
With these photographs, I hope to bring our eyes to the truth and beauty of the world surrounding us during our darkest and happiest moments. I want to transcend – from paper to feel.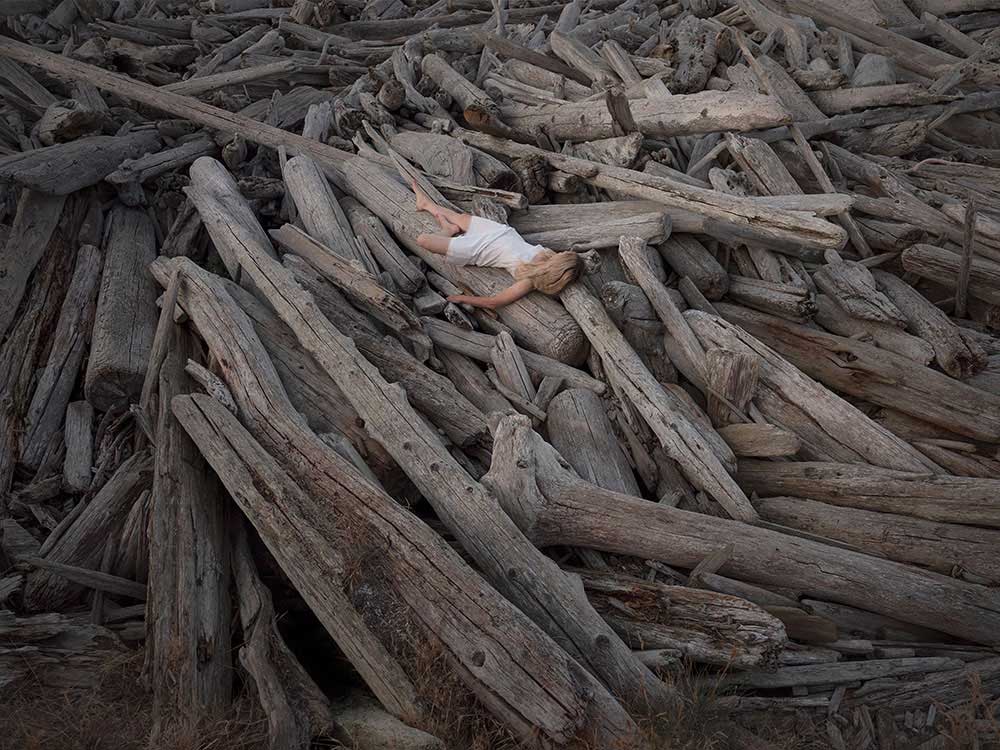 In this series of images, I am reminded that we all come from the same biology and we are all equal…. No better than any animal, insect, plant, or tree. It is nature that will bring us back to the connectivity of all matter on Earth. And it is this humble respect we must find in order to ensure the survival of us all.When I ground myself to the earth I am able to see this. I am not stuck in the mud… I need the mud to survive.  My innermost thoughts come to life. Meaning that I can only understand after the fact. What might have started as despair now represents hope, what might have been negative, now with the lesson learned, is seen as a positive. Inside each image is rebirth.  Inside each image is an untangled string and a riddle solved. These images represent the journey we are all on of letting go and starting anew . . .  Without Words.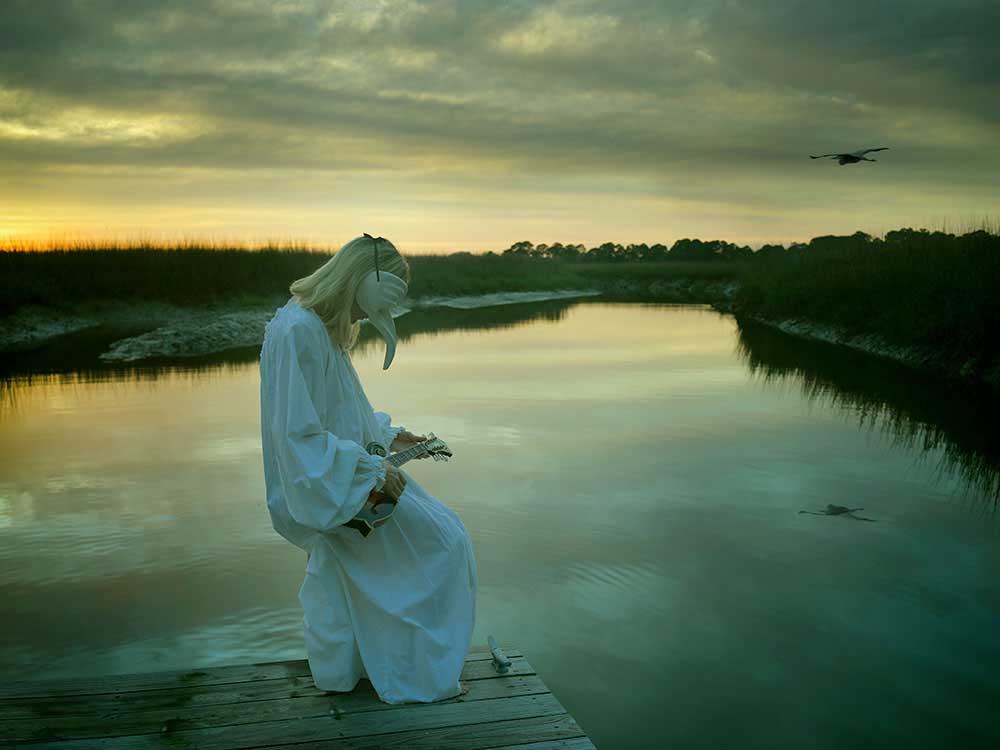 About Bootsy Holler
Bootsy Holler is an artist living in Los Angeles, California she is best known for her work as a portraitist, beginning with intimate depictions of herself and her friends at the center of Seattle's pivotal music scene during the early 1990s. These formative years working both ends of the lens cemented her style and methodology. Her personal journalistic approach informed her work as she segued into a successful commercial and editorial practice while at the same time always creating art. Holler has been a working photographer and artist for 27 years. Her art revolves around family, memory, environmentalism, emotions, eco-feminism, and giving feeling to the inanimate.
Holler has been recognized by the Society of Photographic Journalism, her series Visitor was selected for Critical Mass Top 50, and her images have appeared in numerous publications like VOGUE, House & Garden, NPR, Photo District News, LENSCRATCH, Don't Take Pictures, All About Photo Magazine and Chinese Photographer Magazine. Her seminal work is in the permanent collection of the Grammy Museum.  In 2020 she was invited to exhibit her Without Words series at the Shanghai International Photo Festival. She has shown at many institutions including Fotofever in Paris, The Griffin Museum of Photography, California Museum of Photography, and The Center for Fine Art Photography. In 2019 she published her second monograph TREASURES: objects I've known all my life and is currently working on a new book about the Seattle music scene she documented for 15 years. [Official Website]