The city can be beautiful. The city can be ghastly. In this series, inspired by Erik Larson's bestselling historical book, The Devil in the White City, McMonigal examines the urban environment as a physical manifestation of human intentions, both the good and the evil.
As architects and planners strive to impose order and harmony, mischief lurks in the shadows. McMonigal's moody images explore this tension, finding moments of dark, gritty stillness in bustling centers of opulence and optimism.
Larson's book contrasts Daniel Burnham's master plan for the 1893 World's Columbian Exposition in Chicago with the machinations of H. H. Holmes, an infamous serial killer who used the fair as bait for his victims. Burnham's conviction that the urban environment could be a haven of beauty has had a lasting impact on how we perceive the city, even though most of the buildings from the 1893 World's Fair are gone. McMonigal finds in present-day Chicago traces of Burnham's vision, but also haunting reminders of more sordid impulses at work, then and now. In homage to Larson, each image in this series is titled with a quote from his book, inviting us to consider the dreams, sorrows, and conflicts on which the city is built.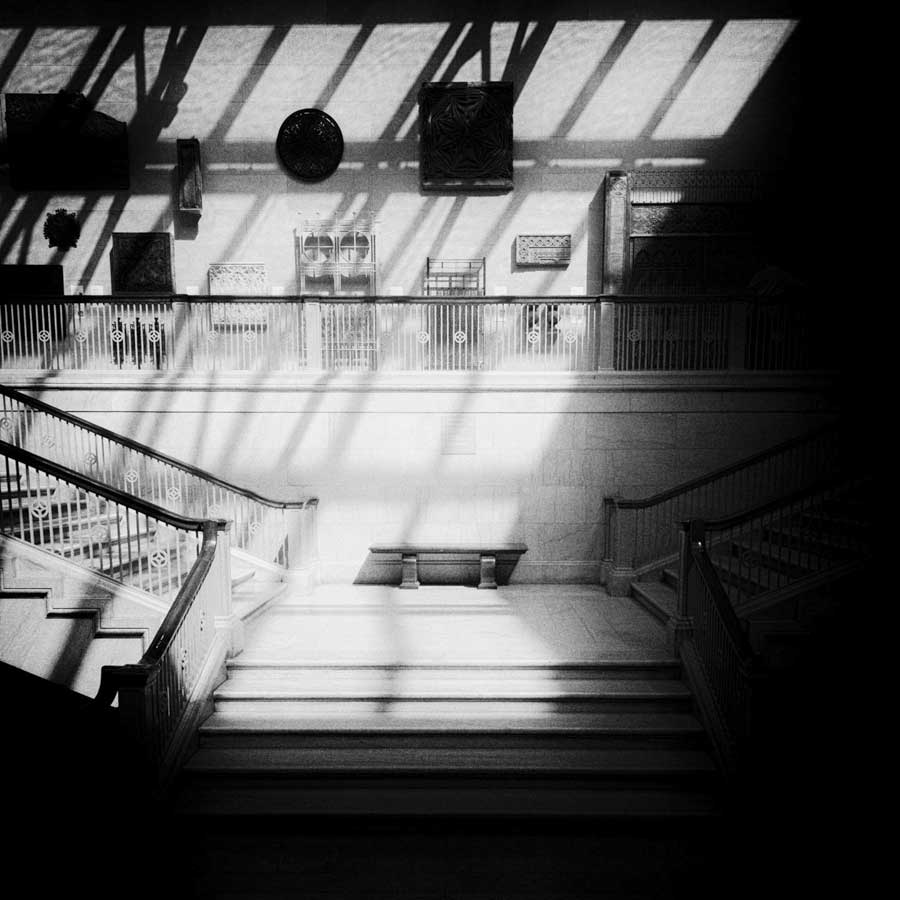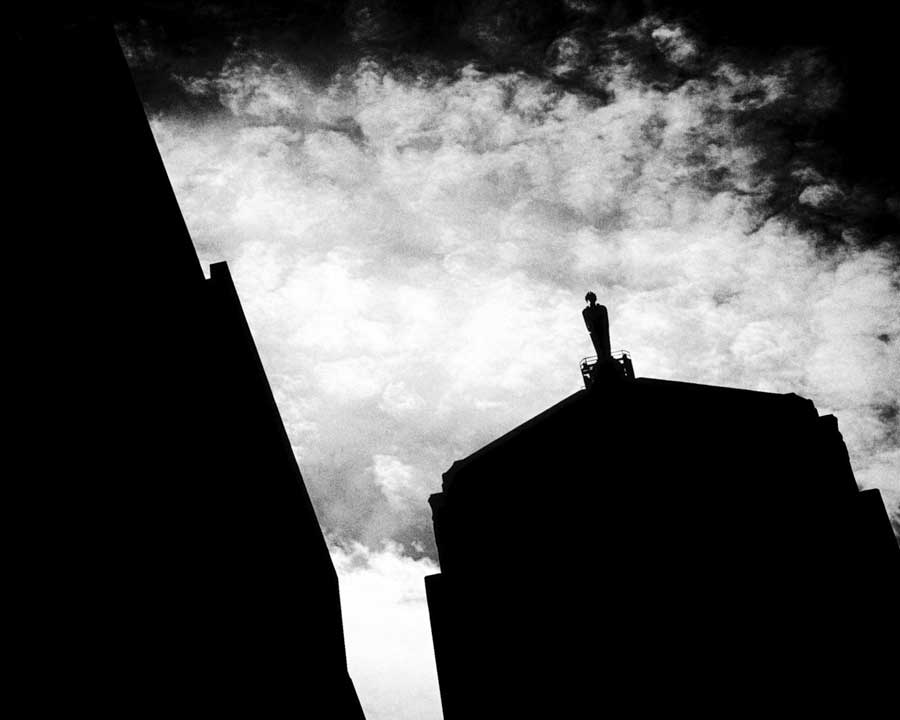 The Process
"Make no little plans; they have no magic to stir men's blood."
Daniel Burnham
The White City Series began with a photo of the Ferris wheel at Navy Pier, glimpsed between two towering Chicago buildings. McMonigal's style is usually crisp, clean, and minimal, but with this photo she began experimenting with a dreamlike graininess evocative of pinhole photography. The combination of this style and this subject — the gritty aesthetic, the iconic architecture — prompted her to recall The Devil in the White City, which she had read years earlier. The book centers on the 1893 World's Fair in Chicago, where the original Ferris wheel debuted. It weaves together the story of Daniel Burnham's design for a magnificent "White City," and a macabre true tale of serial murder. Interested in Burnham's lasting influence on the city, McMonigal sought out architecture that remains from Burnham's era, contrasting it with more contemporary structures that manifest his ideals. The result is a series of dreamlike images of a modern city, haunted by a century of big plans, still anticipating a more perfect future that is yet to come.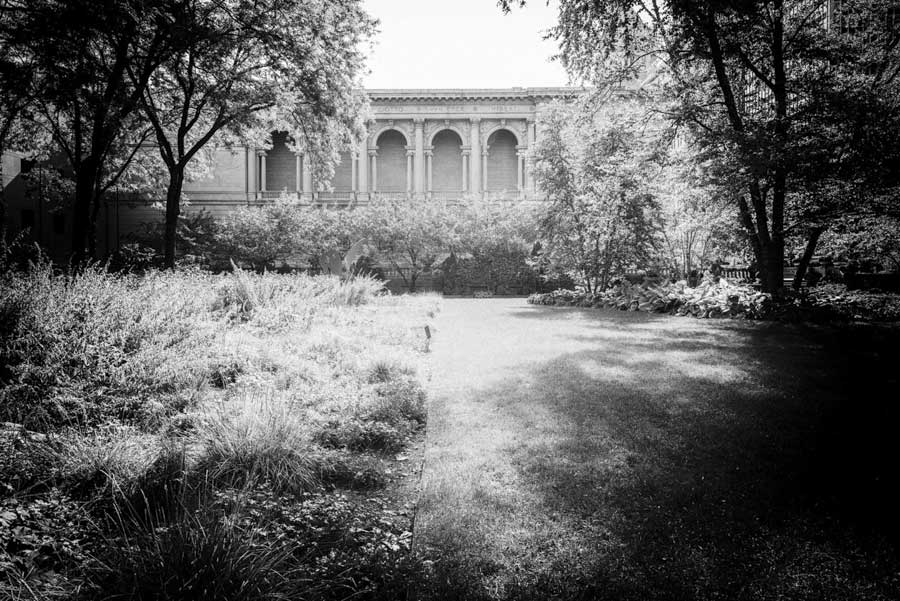 About Angie McMonigal
Angie McMonigal moved to Chicago more than 15 years ago and has been exploring the city with her camera ever since. Raised in a small town in Wisconsin, she approaches the urban environment with the spirit of someone who grew up surrounded by nature, finding moments of meditative calm in terrain that is always transforming. Focusing more frequently on bold architectural details rather than sweeping cityscapes, her photographs celebrate those unexpectedly iconic elements hiding in plain sight. From landmark buildings she distills the essential lines and textures that frame the city. McMonigal sees these structures as actively shaping, and shaped by, human activity; they are never mere backdrop. Steel and brick towers are presented as quilts rich with history, solid structures soar with soul, and concrete edifices proclaim the lofty ambitions of planners and dreamers.
An award-winning fine art photographer, Angie's work has been internationally exhibited and published. Her work has been showcased by galleries in Chicago, Los Angeles, New York, and other destinations. Publication credits include National Geographic, Departures, and SHOTS Magazine. She has received awards from the International Photography Awards (IPA) and Prix de la Photographie Paris (Px3), among others. [Official Website]