What does the issue of flight and equal rights have to do with a tomato crate? How do you reconcile drops of water with exclusion? Can the ease of children playing on the beach be a call for the future?
Can not every moment influence or change our lives.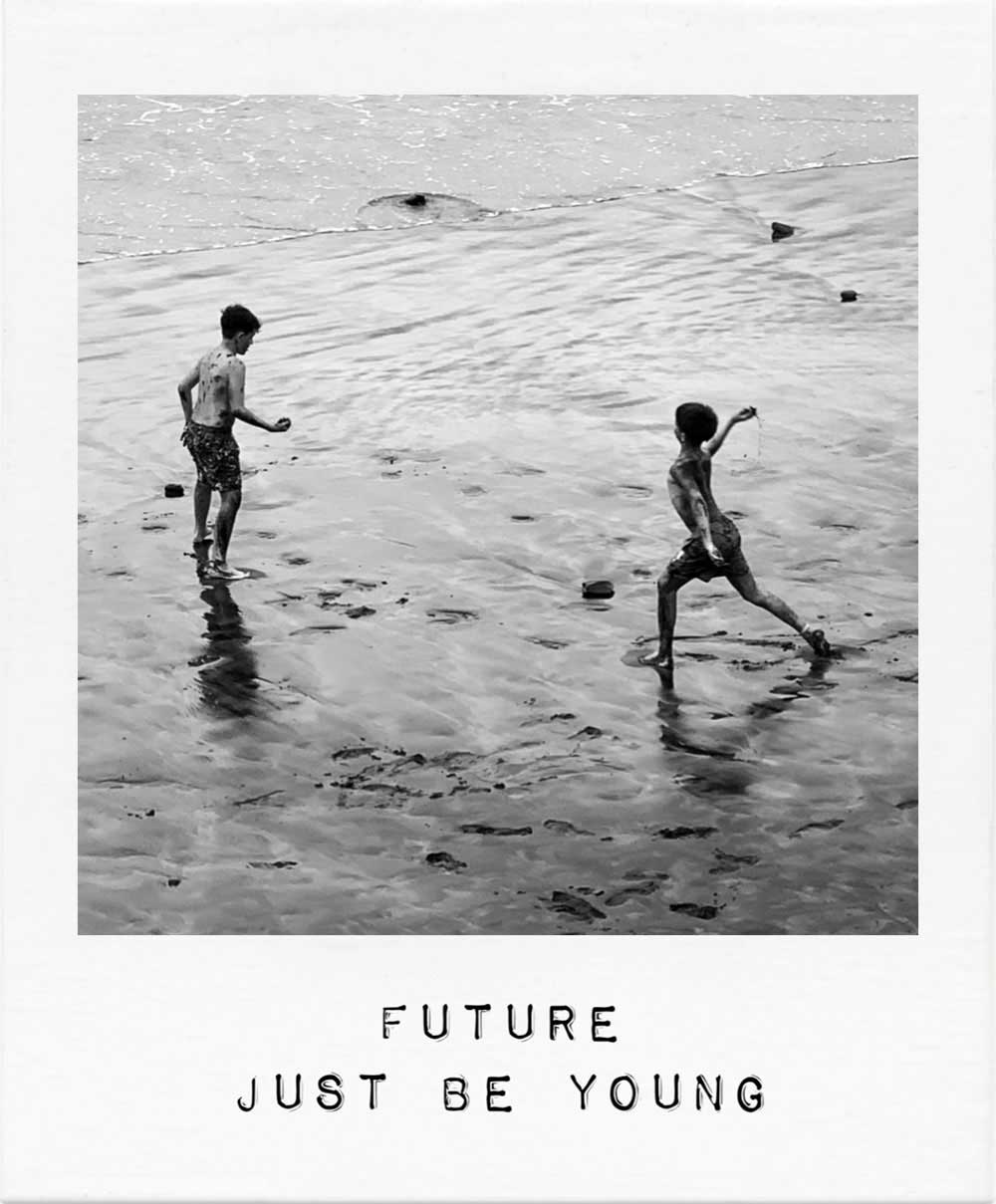 The created photos are characterized by a subtle mixture of humor, criticism and aesthetics and offer a fresh and innovative approach to photography. Capturing a wide variety of everyday situations, surfaces and structures shows a creative and experimental way of thinking and wants to expand the boundaries of traditional photography. The aesthetic of the moment mixed with a message shows that every moment has beauty and fragility. The photographic works explore the world through an abstract lens to deliver meaning outside of a purely documentary composition. The depicted title gives everyday things a heaviness, a lightness or a thoughtfulness. The artist combines humor and criticism in his photographs. It entertains audiences while conveying important social and political messages.
Through socially critical themes, the photographs sharpen awareness and attempt to stimulate change. This is aided by a play on ambiguity and scale and adds a layer of depth and meaning to the works, elevating them beyond mere aesthetics. The Polaroid style of the photos gives the works a vintage and intimate touch. This style creates a sense of immediacy and makes the viewer feel like they are living in the moment in real time. By capturing the beauty and poetry of ordinary life, they create a sense of timelessness and evoke a range of emotions in the viewer. Overall, the photos bear the hallmark of sensitive perception. The works serve as a testament to the power and beauty of art and demonstrate the importance of creativity and innovation in the field of photography.
Benjamin ScharfBenjamin Scharf is a german architect and photographer who has sharpened his view of the complexity of life through his stations in Barcelona, Madrid, San Sebastian, Baja California in Mexico and Berlin. His pictures have already been exhibited in international galleries.