D.R. Congo, North Kivu. Coltan and manganese, are rare metals used to make mobile phones and computers.
The market value is so high as to have aroused the interest of criminal organizations: in order to destabilize the political situation and take control of the mining business at a reasonable price, financial backing is given to armed groups waging war on one another.
Nyatura soldiers control the territory, exploiting the local population and reselling its natural resources: the proceeds are used to buy other weapons that provide additional power, thus creating a vicious circle it is difficult to break. Nyatura survive by bullying, through abuse of power, abuse of civilians, raiding night and day and demanding tax on all forms of activity in the city of Rubaya. Soldiers patrol the territory around the Mudere mine where miners dig 20 meters underground. After workers transporting minerals to a nearby river where they are separated from rocks and sand before being sold to dealers. [Official Website]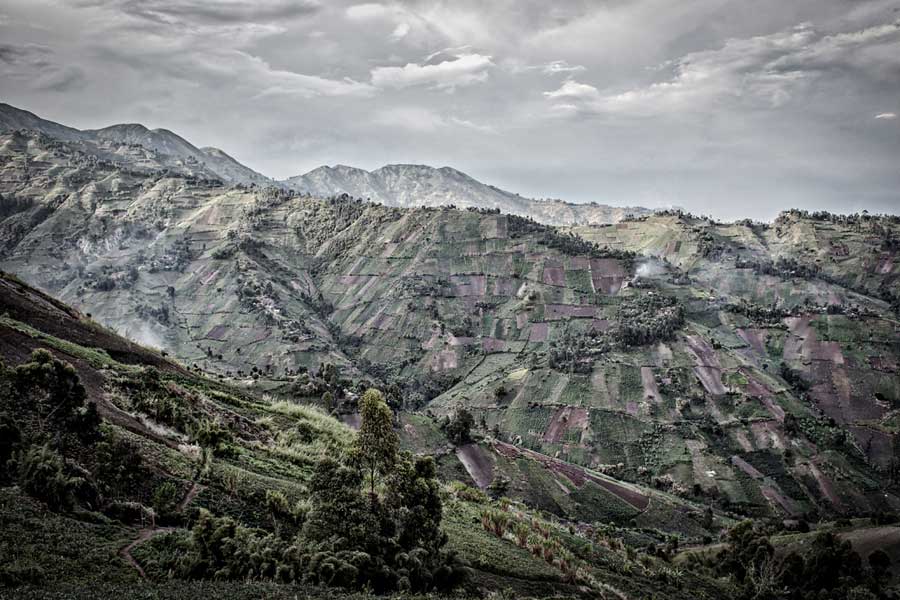 The reportage "War for minerals" awarded at:
– PX3 – Prix de la Photographie Paris 2014 (first prize / gold medal section Professional
Press War),
– IPA, International Photography Awards 2014, 2 Honorable Mentions (categories "Deeper
Perspective Finalist" and "Editorial General News").
– MIFA – Moscow International Foto Awards 2014, Honorable Mention, category "Conflict"
– IPA One Shot/One World "Places" contest 2013 – Honorable Mention.