In the heat of the blazing sun, skin glistening with olive oil, wearing only the traditional kispet (thick leather pants), men of all ages, pair off to wrestle in the oldest sport in recorded history after the Olympic Games.
Recognized by UNESCO in 2010, the origins of Yagli Gures, oil wrestling, date back to the Ottoman Empire. Turkey's national sport is deeply rooted in tradition and dominated by rituals. Competitions take place throughout the year culminating in the prestigious 3-day festival held in the western city of Edirne, where competitors grapple on the sacred grounds that have hosted this event for 661 years (2022).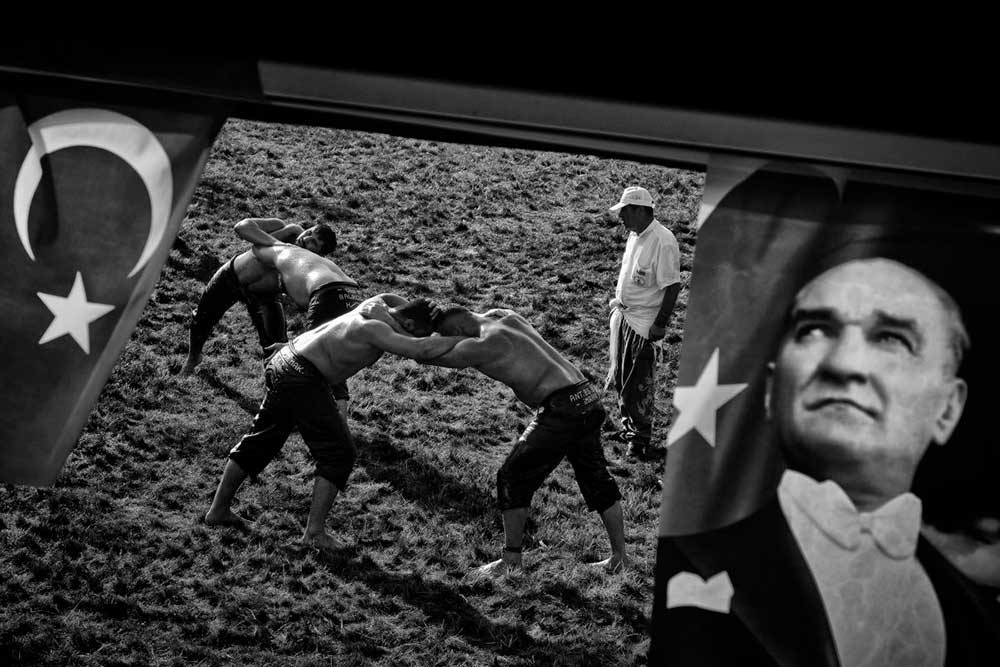 Bouts are fought on a grassy field slick with oil from the heavily coated bodies making grip obsolete. Mastering this sport requires tactical prowess over physical strength. A navel to the sky, or any point-scoring hold results in victory, and it is perfectly acceptable and common to reach inside your opponent's pants in search of an inside seam for traction.
The sounds of the zurna flutes and beating drums accompany the action continuously. The cazgir, master of ceremonies, introduces each wrestler as they line up on the field holding hands in preparation of the pesrev, the ritual that precedes the fight, also known as the dance of the brave. As he chants Islamic prayers and poetry, the fighters cross the field in all directions, kneeling to touch the ground in prayer, then rising to swing their arms high and slap their thighs, greeting their opponents and thousands of spectators.
All fighters in a class wrestle at the same time on the field with referees dedicated to each pair in a tableau of organized chaos. Elimination rounds conclude with the final match where the victor takes home the coveted gold belt and title of baspehlivan (chief wrestler) for one year.
About Alain Schroeder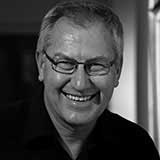 Belgian photojournalist  Alain Schroeder (b. 1955) has been working in the industry for over four decades. First as a sports photographer in the 80s, then shooting book assignments and editorial pieces in art, culture and human stories.
In 2013, he uprooted his life, trading-in his shares in Reporters, to pursue life on the road with a camera. Schroeder now travels the world shooting stories focusing on social issues, people and their environment. «I am not a single shot photographer. I think in series,» he says adding, «I strive to tell a story in 10-15 pictures, capturing the essence of an instant with a sense of light and framing.»
He has won many international awards including Nikon Japan, Nikon Belgium, Felix-Schoeller, TPOTY, Istanbul Photo, Days Japan, Trieste Photo, PX3, IPA, MIFA, BIFA, PDN, the Fence, Dodho, LensCulture, Siena, POYI and World Press Photo. [Official Website]