The Omo Valley, in Ethiopia, is a circumscribed territory where numerous ethnic groups live. Each tribe is absolutely different from each other and has preserved its ancient and peculiar cultural traditions, so I immersed myself in this kaleidoscope of cultures.
I lived in the villages with different populations and I shared their everyday life as well as their rites and festivals. All the different tribes have in common a careful dedication to decorating their bodies, both to make them beautiful and to scare their enemies.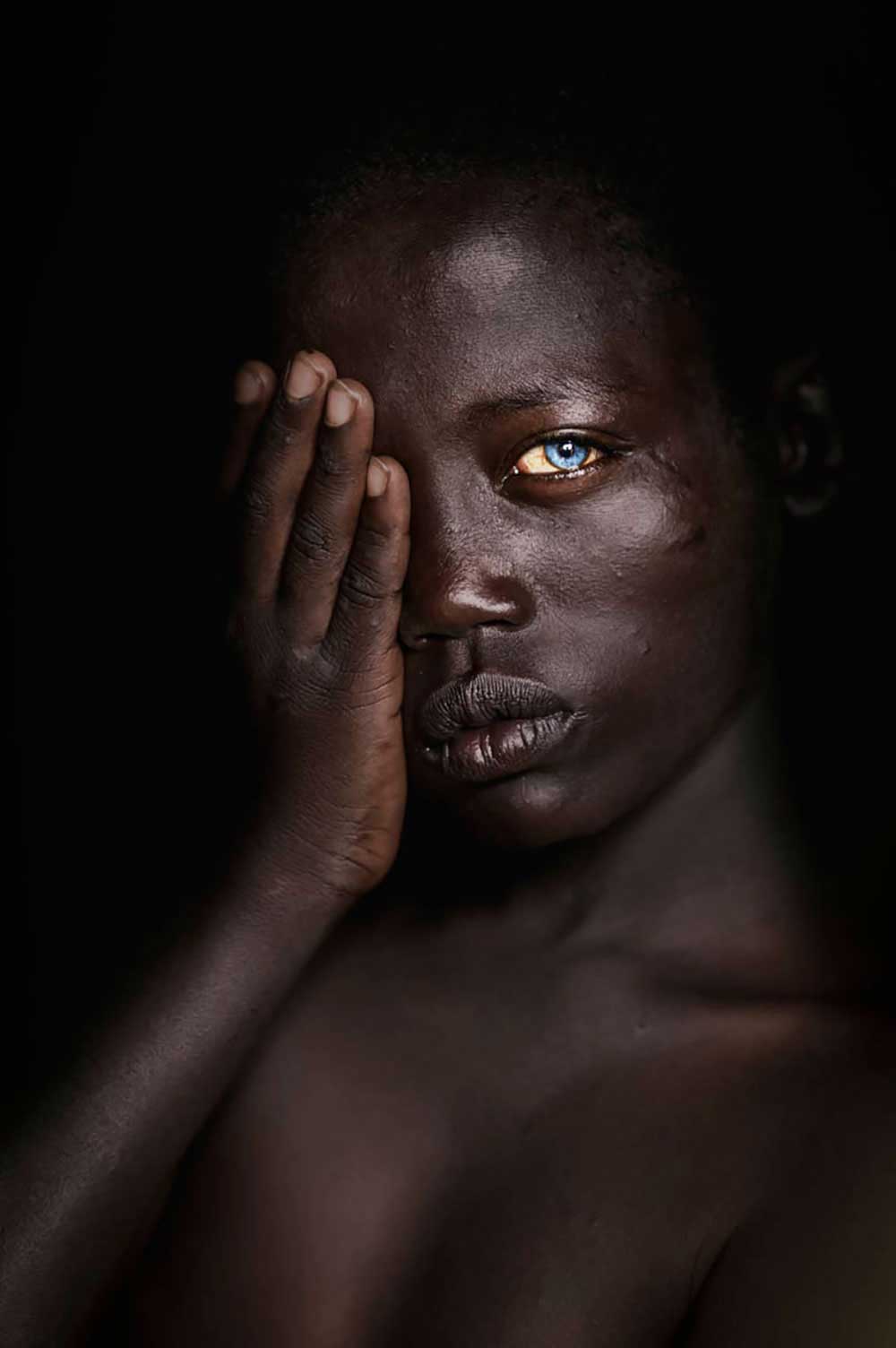 The Surmi tribes use labial plates, the painting of the body but above all they adorn their heads with flowers, fruits and leaves. This feature reveals their love and their union with Nature, with which they have a sacred and deep bond. Mursi people paint their bodies and practice scarification, the women also wear ceramic discs in lower lips and ears. The Hamer are characterized by a particular hairstyle created by weaving the hair with a mixture of water, ocher and butter, to form braids called "gosha". Dassanech and Nyangatom have countless necklaces of colored beads, which can weight up to 6 Kg. Finally the Karo are considered the master of body painting and compose beautiful designs and motifs on their skin with chalk. All these tribal groups live on crops, livestock and fishing, subsistence activities that depend on the cyclical floods of the Omo river. Unfortunately the seasonal flooding has been interrupted by a maxi hydroelectric project which also caused the expropriation of some communities.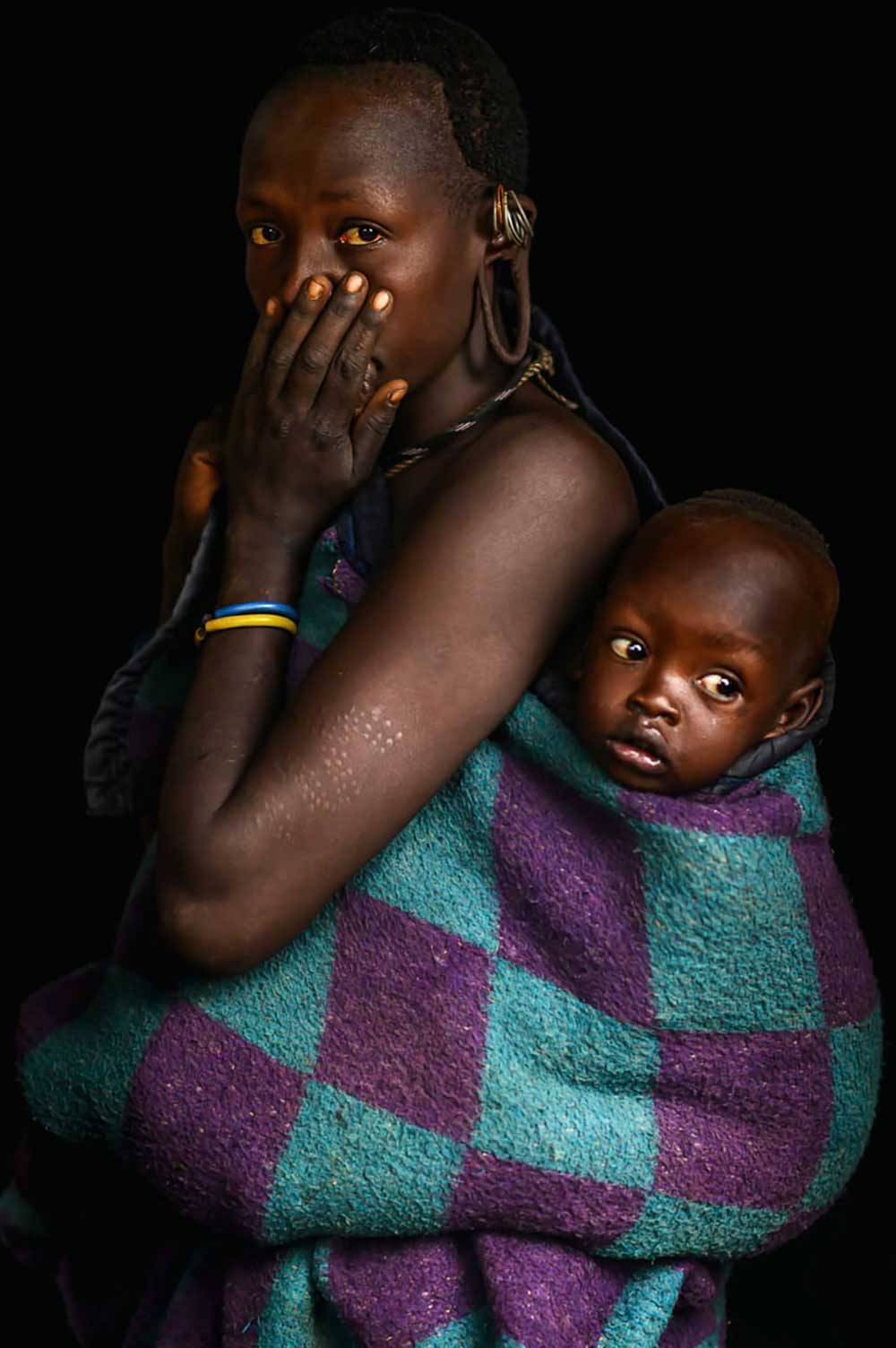 The construction of dams, combined with the effects of the climate change which are causing changes in the seasonality of rains, are increasing food insecurity and threatening survival. My photos tell about the traditional lifestyle of local population, represent their rich culture and their unique characteristics: this is a call to know, protect and respect this humanity.
About Jacopo Maria Della
Jacopo Maria Della Valle was born in Rome in 1979 and received his first camera, the Fujica ST701 belonging to his father, at age of six. He was passionate about photography and reportage from an early age because the camera has always been the means to get in touch with the surrounding world, He graduated in Scenography at the Academy of Fine Arts with honors and worked as a Digital Artist at Cinecittà, but it´s through photography that he found the best way to express himself.
He traveled throughout Europe, in the United States, Cuba, Africa and Asia. Fascinated by the tribal cultures, he always tried to get in touch with the local populations to know and experience their characteristic uses, customs and traditions. He embarked on long journeys to discover different ethnic minorities who live in tribes that are difficult to reach and that still survive globalization. His main interest is the knowledge and the discover of the authenticity of different populations which still live in respect of their particular cultural traditions.
Among all pictures he specializes in portraits, where he captures the history and the essence of the people in front of him, with all their cultural and emotional baggage. His photos have won several awards and recognitions, including IPA 2019, ND AWARDS 2019, MIFA 2020 and AAP 2020 B&W.
He uses the camera to make a connection with the other and to communicate to people who do not speak his own language but are so rich in curiosity and emotions. His work doesn't only report the diversified anthropological realities, but wants to pay a great tribute to the different cultures that surround and enrich us. [Official Website]