Recently I've spent a lot of time examining the ordinarily overlooked infrastructure of my home city, the stuff we take for granted as part of a functional urban environment.
I'm not an architect or civil engineer, so these built objects are mysterious to me and never more so than at blue hour, the short time after sunset when neither natural nor artificial light dominates the other.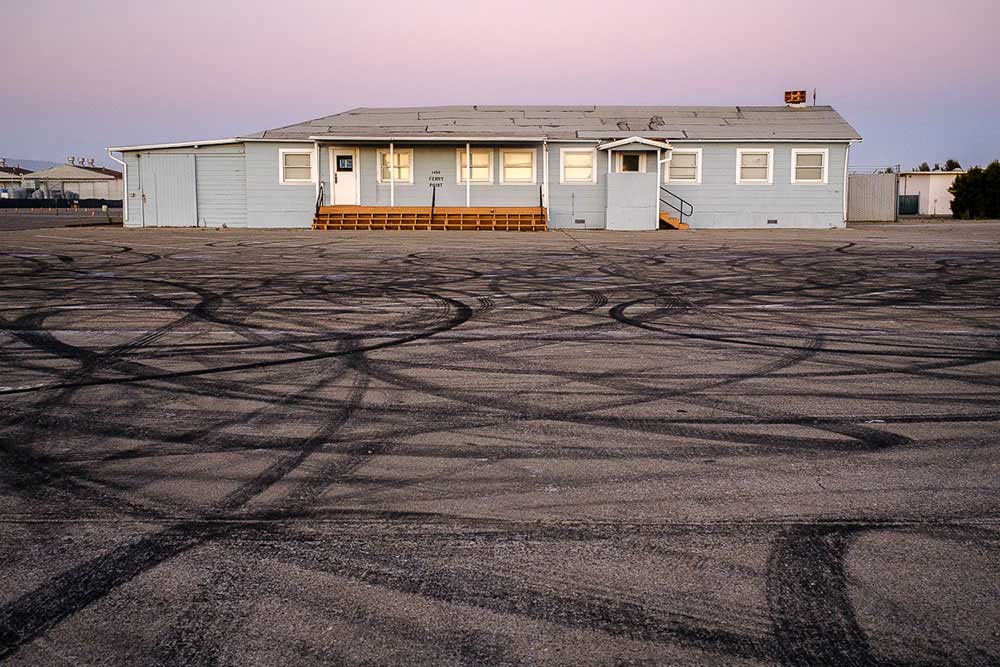 The locations I visit are at the edge of the city, and the more I return to them, the more I see. Few if any of these places are built to be looked at, but the functional emphasis of their design has its own visual integrity, even or especially when that function is disused, broken, or obsolete. And their isolation at the periphery and, at blue hour, their suspension between day and night gives them a melancholy quality that appeals to the part of my nature that wishes to be alone, small, and quiet.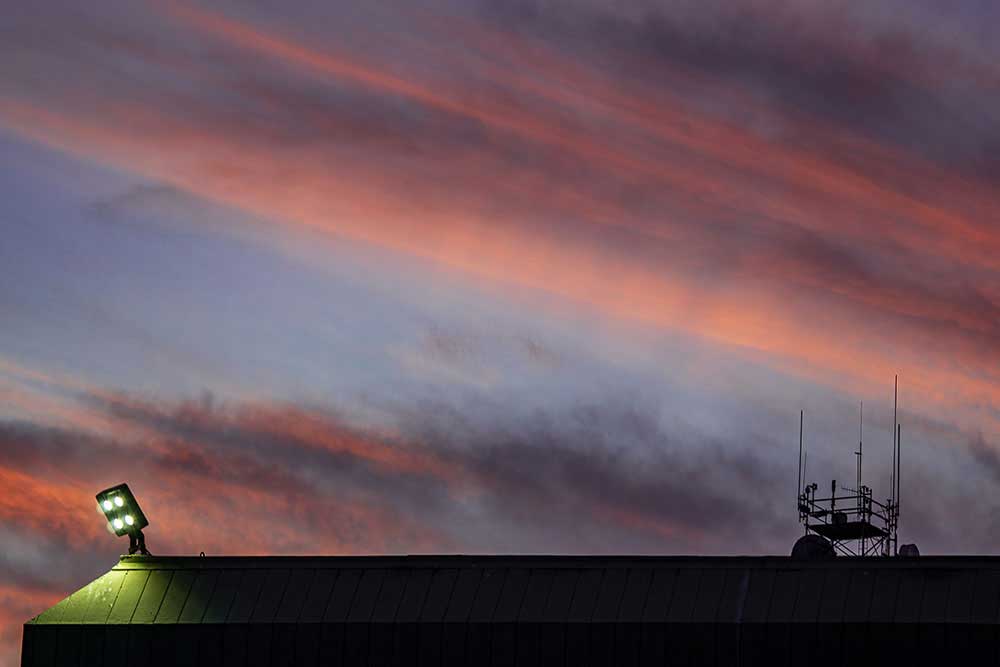 Whether I am photographing near home or away, my goal is to see as much as possible with fresh eyes, to make the familiar new again, to prefer the evocative to the descriptive, to make capturing the way I feel more important than capturing the way something looks. Photography, it's said, is not chemistry but alchemy.
About Tim Walters
Tim Walters grew up in a peripatetic military family, and lived in Okinawa, England, and Germany, as well as many locations in the United States, before making his home in the San Francisco Bay area. He has been making photographs, computer art and music for over thirty years. His work in all media is informed by his lifelong love of science fiction, fantasy, and the surreal, and straddles the boundaries between abstract and concrete, dreaming and waking, intuitive and rational, familiar and strange. He received a M.F.A. degree from Mills College in 1995. [Official Website]