I´m Thierry Dulau, a french Graphic designer and Photographer in Aquitaine (France). 

I love capturing beautiful sites of France (castles, medieval towns, cities …)
This country has a very rich heritage and you only have to wait towards the end of day for these incredible sites to reveal themselves in a new light. I often take photos at the Blue Hour. When there is lightening it often gives a magical feel.
My photo of the village of Beynac-et-Cazenac in the Dordogne is for exemple, one of my fondest memories. This village, listed among the "most beautiful villages of France" is nestled in the rock and dominated by its medieval castle overlooking the Dordogne valley. This place is really amazing and magic took place at the Blue Hour.When i don't shoot in the evening, i also like taking long exposures photos, in the daylight, with neutral density filters … I also like taking architecture photos of restaurants, shops, beautiful houses … Playing with lights, and shadows … I often use the exposure bracketing technique when i shoot, and digital blending, on Photoshop. [Official Website]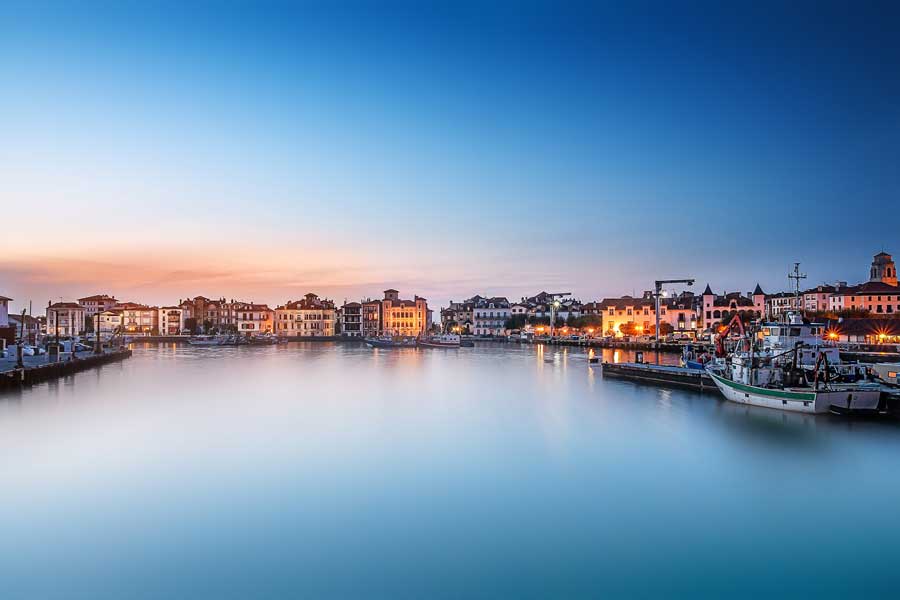 Legal Note: The photographer attest that have full authorization to give consent to the publication of these photos or project and have the authorization and permissions of third parties. Guarantees that you have all the necessary communications of property and you have obtained all the necessary authorizations for any property, buildings, architecture, structures or sculptures appearing in your photographs.