Preface: What is a romantic photographer? The romantic photographer is a visual alchemist, an organic perceiver. Someone, who projects his inner being: emotions and experiences outward, through the lens, in search of resonance and congruence in his subject matter – it's about revisitation, reminiscence. This is in sharp contrast to the photographic modernist's practice, whose main objective is aesthetic congruence: light, angle, and composition, by letting the outside project itself through the lens to his mind's eye and discernment. Photographic romanticism is about resonance. It is also about longing and evocation of something the one had experienced or had an emotional link to, like the bicyclist in several of my father's photographs. He was an instinctive humanist, who did not ignore the human element and condition in photography. What and how he photographed, in his twenties, without having any prior training in photography, grips me emotionally, and lingers in me even today, ten years after I first studied them, in 2008, immediately after his passing. He is very much like Edward Gibbon, who, with no historiographic training or scholarship, proceeded to deliver that wistful and evocative masterpiece" "The Decline and Fall…" And, for that matter, why must not photographic genres be the same as that of fine art and literature: realism, surrealism, modernism and romanticism?
"Some photographs flaunt the tyranny of time so frankly as to become timeless in themselves…"
– Prof. Larry J. Schaaf, Oxford, Director of the William Henry Fox Talbot Catalogue Raisonne
It all started for me by watching my father: Peddada Satyanarayana Murthy. He was an instinctive aesthete, but, did not know that he was one. He also was a modern man, being an engineer.
He liked technology, especially, for the convenience and status it brought to a nascent family from the villages, who were making their way into the cosmopolitan sphere, in northern India. In 1956, he brought an Italian ALBA rangefinder camera from a departing colleague, and started photographing his family, as well as the extended families. Throughout the ensuing decades, till the late 70s, he took photographs, of us, and the places he visited by himself, and had the photographs developed.
Then, as we got older, the B&W prints in albums, receded into obscurity. They lay forgotten till the spring of 2008, days after my father had passed away. After opening the first album, an involuntary astonished sob escaped me, that moment I lost the battle against my emotions, and had to hide them for another few weeks. Then, still suppressing intense emotions, I reviewed his work – and, was simply overwhelmed. I wept, for his absence, but more so, for never having the opportunity to discuss and appreciate his work with him. And, here were scores of photographs, that evoked an inexplicable longing. Then, abruptly, it dawned, he was a photographic romanticist, an alchemist, rare in this field, like Charles Negre, (French,1820-1880).
His photographs expressed something I had never seen before. It was as if he was conveying his condition, his being, to the viewer through his photographs.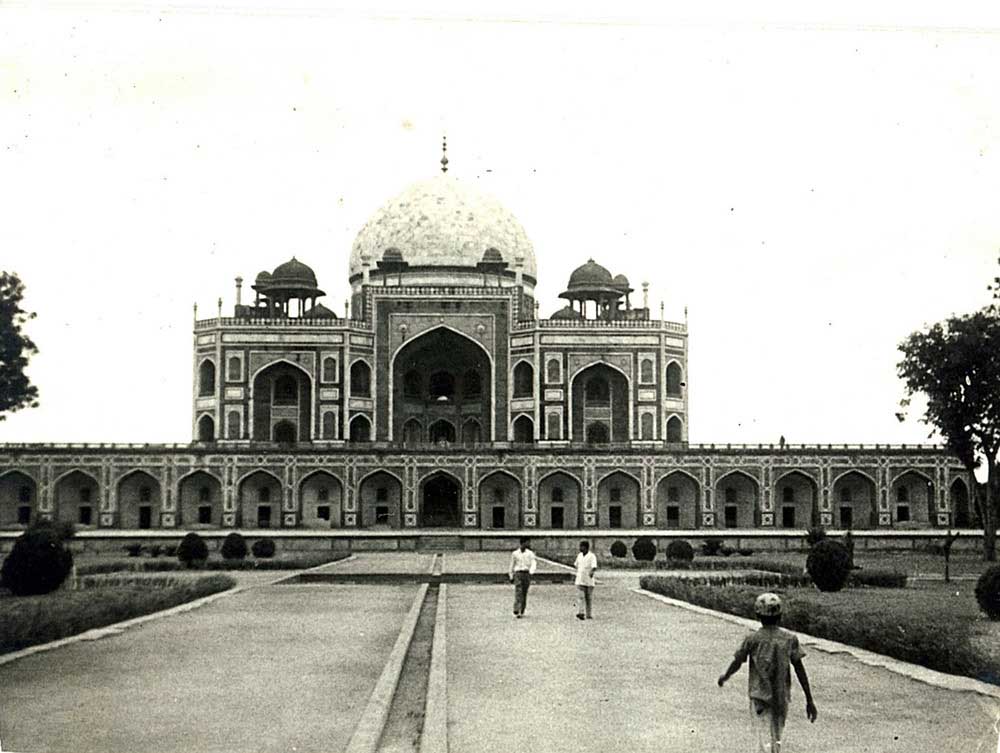 His aesthetic was singular, derived from unique vantage points, angles and compositions, filtered through his emotions, as if he was trying to project and convey himself outward through the lens. He was a romanticist with a camera, like Renoir with his brush, and like Victor Hugo and Stendhal, whose personal experiences and passions were projected on into their masterworks. Who can forget "Notre Dame du Paris" by Hugo and its preservationist overtones, derived from Hugo's passion of preserving the ancient buildings of Paris. And, how about Stendhal's unrequited love, projected on to his protagonists in both his seminal romantic tomes: "The Charterhouse of Parma" and "The Red and The Black?"
Romantic photography is less about equipment and more about evocation, and it's absolutely about transportation, than technique. This approach pushes photography beyond the brink aesthetic conventionalism – beyond common place perception, to emotive transmutation. The romantic visualist is the muse's sweetheart, one who can project his mind and emotions into imperishable images. In my father's case, it seems that instead of letting the image come in through the lens to his mind's eye, he projected his laconic condition, outward through the lens, to some congruence he was looking for. And what he projected long ago, communicates to me like a StarWars hologram, which I interpret easily – knowing decades apart, how he had felt the moment he shot it.
So powerful were his images, and some in particular, that in 2013, I went looking for the exact location of our 1967 family picnic at a Delhi location, referred to as the Lodhi gardens, a place of tombs for the precursors to the Mughals, in the 15th century. Having found the exact spot, where we stood that day, 47 years earlier, I broke down like a lost child. Where did the years go? I asked myself. Most of my father's photographs are such gems – remedial, to all the photographic banality and futility. His photographs are also a rare record of India in its pristine state, in the 50s and the 60s. Here's a link to my article to this aforementioned experience: [Article]
I see photography as a one large diamond, with numerous facets that light courses through, etching our disparate and discrete psychological conditions and strains. This series of articles, as my column for Dodho, will explore and explicate many such photographic facets, as the one put forth here. The point of this exercise is to raise as many questions as possible. Questions that address the unexplored and undecipherable photographic endeavors and personalities, like my father, whose work had an innocent allure its own, unique and inimitable. His photography was never published in India.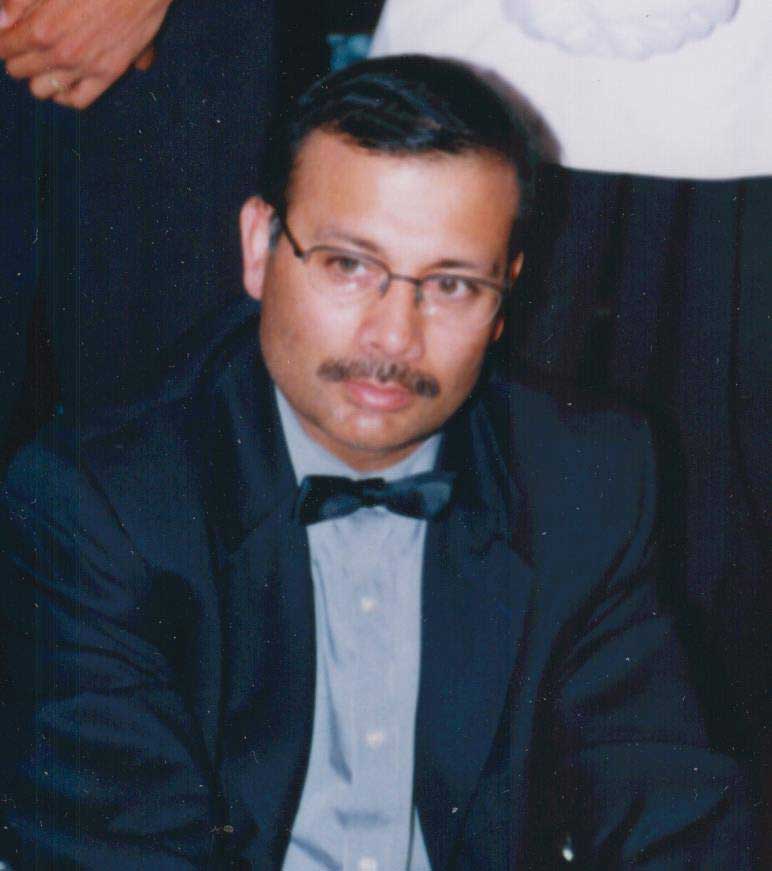 Raju Peddada was born in India, and migrated to the United States in 1983. He is the founder and CEO for PEDDADA. COM since 1999, and also a producer/writer for Satyalu+Kristi Media, USA. He is a design provocateur, an originalist in design contemplation, who draws inspiration not from other designers, but from nature, history and literature. He has 22 Design Patents, and was also responsible for several critically acclaimed and sold out products launches to the high end luxury furnishings market. He has been editorially featured in scores of international culture-design magazines as the "Taste-maker," in Interior Design, Clear, Dwell, Spaces, Domus, Abitare, Interni, Frame, Monitor, Objekt, Chicago, the Chicago Tribune, and Cable news. In addition he also is a freelance journalist, with over a 100 essays-articles- reviews in literary magazines like Swans.com, Bookforum, Spaces, and the NY Times. He is a photographer, who in the summer of 2017, released his exploratory thesis on "The Aesthetics of Ambiguity," which essentially shifts the aesthetic paradigm, from the stillness aesthetic to that of ambiguity, in sensing the beauty of our movement and condition in the urban setting. Three photographic exhibits are in the offing. He is the author of four small books.