Ian Flandres first visited Phnom Penh, Cambodia in 2011 where he stumbled across a young street-prostitute prospecting along the Mekong River. After a brief discussion he became struck and ultimately haunted by the look of despair and desolation in her eyes.
These young betrayed eyes drew Ian's inquiry and finally his entire creative focus.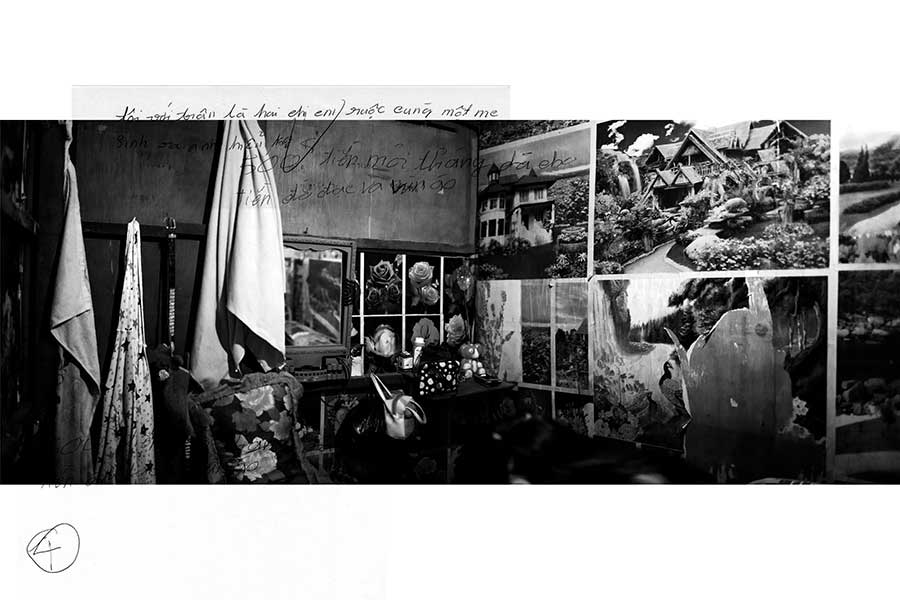 Back in Sydney, Ian emailed two of the largest NGO's in the region for some advice, but frustratingly received no reply, so further down the rabbit hole he dived. He secretively built up relationships with many of the women surviving in small shacks and shelters where they never strayed. In particular, a desperate woman named Anh and her 'dangerously' coming-of-age daughter assisted him in discovering and documenting a shocking system of debt slavery where young women had to work off never ending payments to their controlling pimps.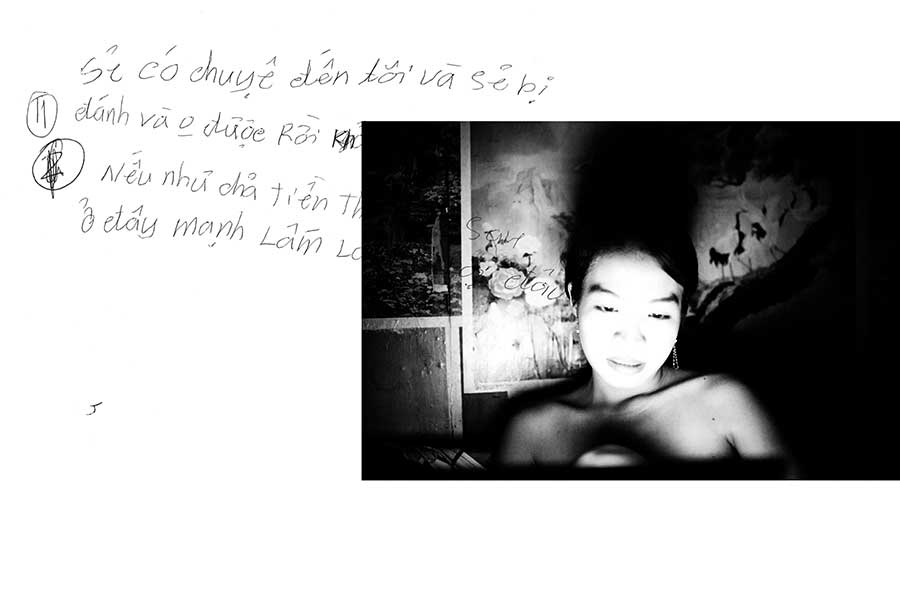 Five self-funded trips to Phnom Penh later and Ian was slowly realising there were more chains on these women than he could ever have imagined. Ian grappled with the likes of the women's cultural beliefs, local realities and a sense of filial duty that further inhibited the women from    leaving.
However, he simply could not cast aside his own morality after witnessing first hand the young women feeding their drug addiction, bruises from beatings, self-harm and submitting to their work duty no matter the condition of their health. In one instance, Ian went to find a pharmacy after seeing one young girl vomiting and holding her stomach in terrible pain – upon returning to the shack only moments later, she had already been chosen by a visiting client. As detailed in his  diary: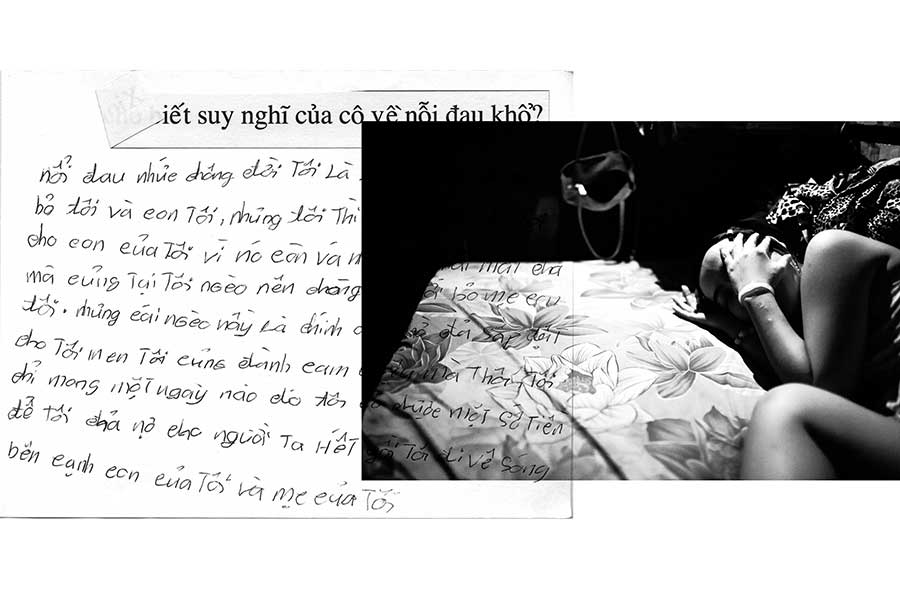 Upon exiting the room, the entrance to the room had been opened by Anh. I hadn't noticed, but Pham was crouched down in the hallway looking in at me. Only when she stood up did I see her. She looked in great pain, hunched over with her arms looking like they were locked together holding her stomach in, dry retching, with her hair pulled back and white as a ghost. It startled me. She came and sat beside me on the mattress. I point to my head, then my stomach asking her where does she feel sick. She made hand gestures to indicate she is throwing  up.
I left the shack determined to find a pharmacist. Even in this very poor area there had to be something. There was – incredibly down and across the road. I walked back to the shack after purchasing medicine and I got the feeling the girls had watched me from across the road. As I approached, the girls all smiled – one girl yelled "Give me" while reaching out. I approached Anh who was at the entrance, she spoke Vietnamese, I turned to my left and noticed it was the Madame she was speaking to. I raised the small plastic bag. "Medicine" I said. The Madame smiled and nodded – another first. I asked Anh if I can give it to Pham directly. She shook her head in denial – pointed over her   shoulder.
"Boom-Boom"  She said.
I couldn't believe it. Within the space of five minutes, someone had chosen Pham to fuck – albeit in her terrible, vomiting condition. Maybe I should had believed it – she had no choice.
– Notes By the River, Day   23.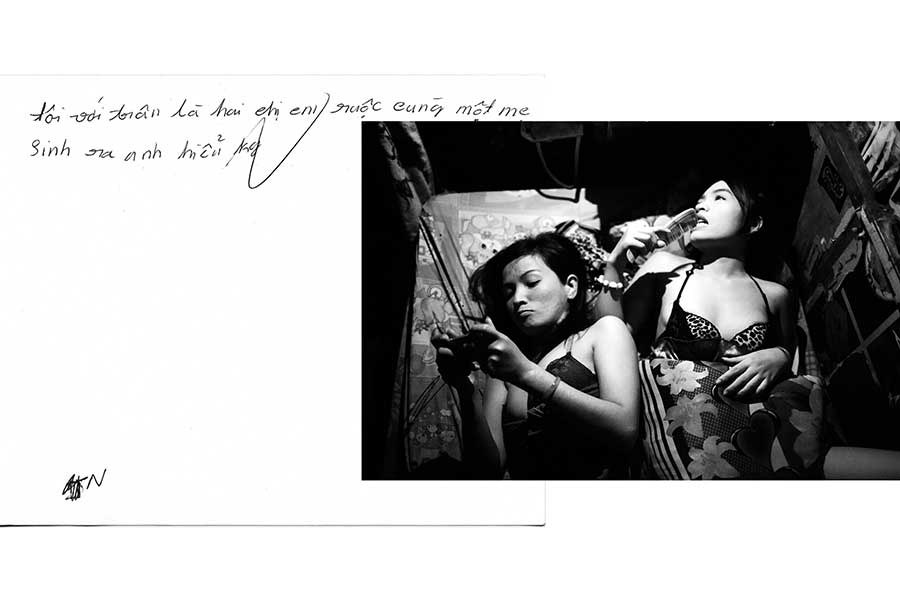 After three long years, Ian had something a lot more valuable than a gritty photographic expose of the sex- slave industry in Cambodia. He nervously handed over all recorded photos and evidence to the NGO's and hounded them for action. On November 12th 2014, the shacks were raided and eight women and three  children were rescued, while two traffickers were charged and prosecuted. The Director of Investigations commented "This case and the positive result for the women and girls involved would not have been possible without the valuable assistance of Ian. His unwavering determination to help these trafficking victims over a long period of time despite the personal risk and cost to himself enabled us to gain the necessary information to build the case with the Police resulting in the rescue of the victims and the arrest and prosecution of the traffickers."
Unfortunately, many of the women returned to the only thing they knew, to their addictions and to where the pressure to change disappeared and things made sense… it broke his heart. However, the intergenerational chain has been broken with children receiving education and support that will hopefully lead to a life of self- determination and options.
There were times during this journey when Ian felt like a man on a meaningful mission, a champion of humanity! But the rejection of freedom from enslaved prostitution by most of these young women also left Ian feeling naïve and privileged.