For Dutch photographer Peter Kemp the storytelling element is essential in his photography. 
"It has to be open to different interpretations, making people look more carefully at the picture, triggering them to create stories from it."
Parts of modern culture, from jewelry through to plastic surgery, have inspired him to produce satirical takes on everything around us. Fashion photography has been a big source of inspiration in terms of adding details and ideas to his pictures.
" Our lives nowadays are made of fast habits and attitudes ". With his photos, he likes to do the opposite: to slow down, stop, and freeze time. He wants to catch and captivate his viewers, bringing them into "his world."
He keeps his methods simple, as he is not focused on the technology at all. Creativity is his passion, and a major principle is to concentrate on the ideas instead of becoming preoccupied with the tools. He likes to develop a connection with his model(s). They are the key ingredients in creating his stories. Working in a studio offers him the optimal control of light, props, and the best circumstances to work with his models. In Holland rain is common, so being inside does create more reliable circumstances in which to work! Peter's latest series called " the Red Saint " is presented here in Dodho magazine. [Official Website]
Team for " the Red Saint " series: Model Cecina Niehof | Mua Hulya Dilber | Styling Inge Baas | Assistance Michel Maat | Photography Peter Kemp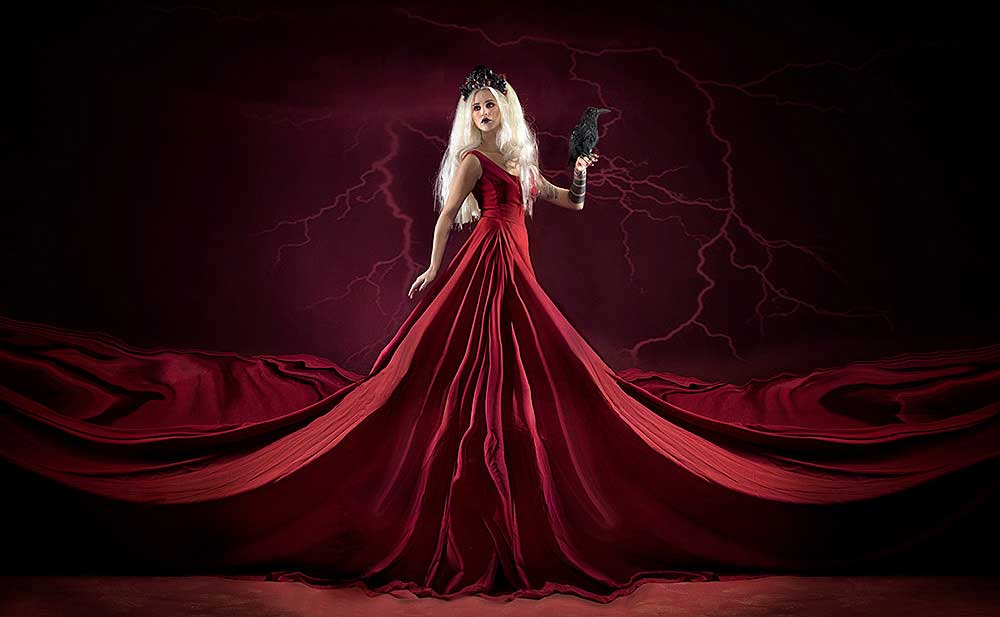 Legal Note: The photographer attest that have full authorization to give consent to the publication of these photos or project and have the authorization and permissions of third parties. Guarantees that you have all the necessary communications of property and you have obtained all the necessary authorizations for any property, buildings, architecture, structures or sculptures appearing in your photographs.