UN Senior Expert on Human Rights in Transnistrian region Thomas Hammarberg believes that the problem of domestic violence shouldn't be hidden.
Moreover, the state should actively participate in solving the problem. 'A law on domestic violence had been drafted and is under review. Nongovernmental organizations have been campaigning for such legislation,' Thomas Hammarberg states in the Report on Human Rights in the Transnistrian Region of February, 2013.
In 2015, Resonance, the center for support and development of civic initiatives, collected the following statistics: 35, 7 % of the women interviewed reported having suffered physical violence at the hands of a husband or a partner, 60, 2% had been victims to psychological violence. According to the information compiled by the non-governmental organization Interaction, for the period from April 2009 to October 2017, 10366 calls from people suffering from domestic violence were made to the helpline 0-800-99- 800, and 933 SOS-cases were open. So, what changed? There are no government statistics on this matter. No special legislation on the subject of domestic violence in Transnistrian region has been adopted.
On February 7, 2017 Vladimir Putin signed the law partially decriminalizing domestic abuse in Russia. In his interview to the Center of Military and Political Research at MGIMO, Minister of Foreign Affairs Vitaly Ignatyev said, "At the moment Transnistria remains almost the only unconditionally pro-Russian state in this region of Eastern Europe, it is the center of Russian culture…Actually, Transnistria is an outpost of Russian world." Harmonizing of Transnistria's and Russia's legislations is not a secret, and it means that in the future the decriminalization of domestic violence is more likely than the adoption of anti-violence law.
In her documentary series The Places of Violence, Carolina Dutca presents nine anonymous stories of women who suffered from domestic violence. Using methods of post-media, documentary and archival photography, as well as working with audio-interviews and mini-installations, the author attracts public attention to the problem and makes you think about the consequences of domestic violence.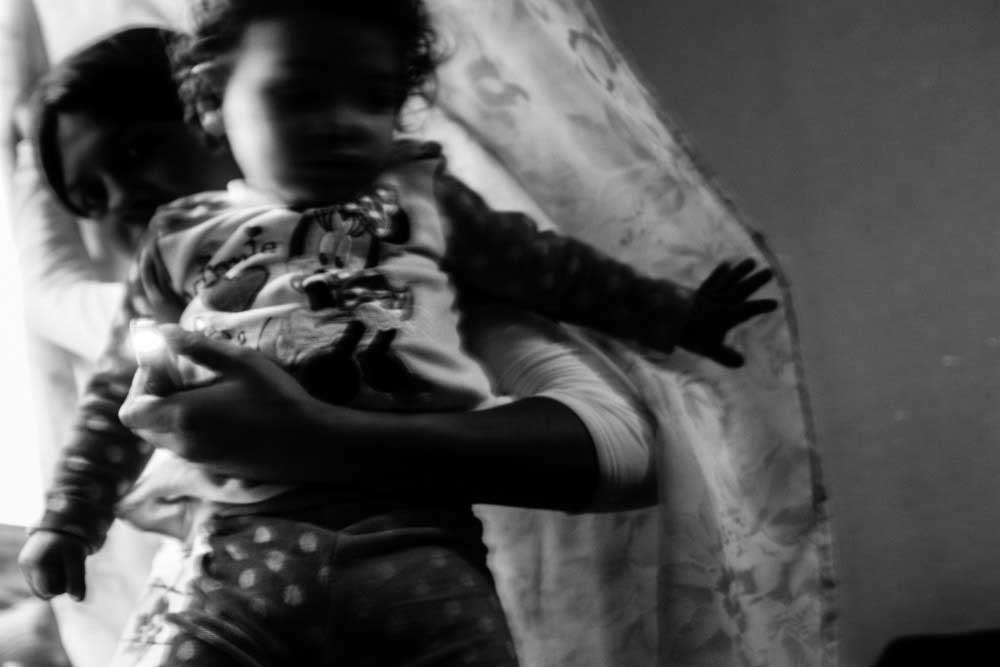 About Carolina Dutca
Carolina Dutca is a documentary photographer and artist specializing in long-term projects on human rights. Her work involves conceptual and street photography, photojournalism, video and installation. Born and raised in the breakaway republic of Transnistria (Moldova), many of Dutca's artworks are deeply personal – reflecting on her background and drawing on the experiences of herself and her subjects with discrimination, domestic violence, xenophobia, feminism, and social and cultural stereotypes. Two major documentary photography projects from within Transnitria have been completed recently – NO SILENCE raised the issue of LGBTQ+ discrimination and The Places of Violence investigated domestic violence. Also she has postmedia project Fem#In andThe Point of No Return (installation). Ongoing projects located in Moldova and Transnistria include Doska pochiota (multimedia) and The Decisive Moment (conceptual). 
Who believes today that war can be abolished? No one, not even pacifists.
– Susan Sontag –
Another thing, it is the war's caliber and the number of victims. In her projects, Dutca wants to reduce the number of victims and make society more tolerant. This is the inspiration for social projects and activism through art. [Official Website]