London, the city of hope and potential, history and culture. One of the world's most visited places, it has something for everyone.
At times, the city feels like an amusement park with thousands of tourists pushing their way through the crowds. Commuters rushing to their destinations, skilfully navigating their way around long queues of strangers blocking the narrow pavements outside London's top attractions. Multitude of contemporary offices and residential buildings juxtaposed against the backdrop of instantly recognisable historic landmarks.
I moved to London four years ago. What attracted me to the vibrant chaos of city life was the infinite potential for photography. I used to walk the streets of London, witnessing its architectural beauty, searching for inspiration. Surrounded by the crowds, I longed for some tranquillity, being able to cut out the noise and just absorb the sights at my own pace. I often wondered what it would feel like to remove all distractions from my images. What would London look like with no people?  What is the sound of silence? How can I capture passing time? With all these questions swirling in my head, the concept for this series was born. 
'The Passage of Time' aims to capture the timelessness of a city, its past, present and future all coming together in one single image. Its fortitude, triumph and euphoria, its apathy, loneliness, gloom and melancholy. Thick, fluffy clouds crossing the sky only leave thin, white streaks in each frame reminding us of the fleetingness of life and our own mortality. The imposing man-made structures remain still and unchanged whilst all human activity vanishes. Suddenly the photographs become calm and silent. In the words of W.B. Yeats, one of the greatest poets of the English language – 'The world is full of magic things, patiently waiting for our senses to grow sharper'. For me, the ability to use my camera to capture things that only my imagination can see is one of those magic things.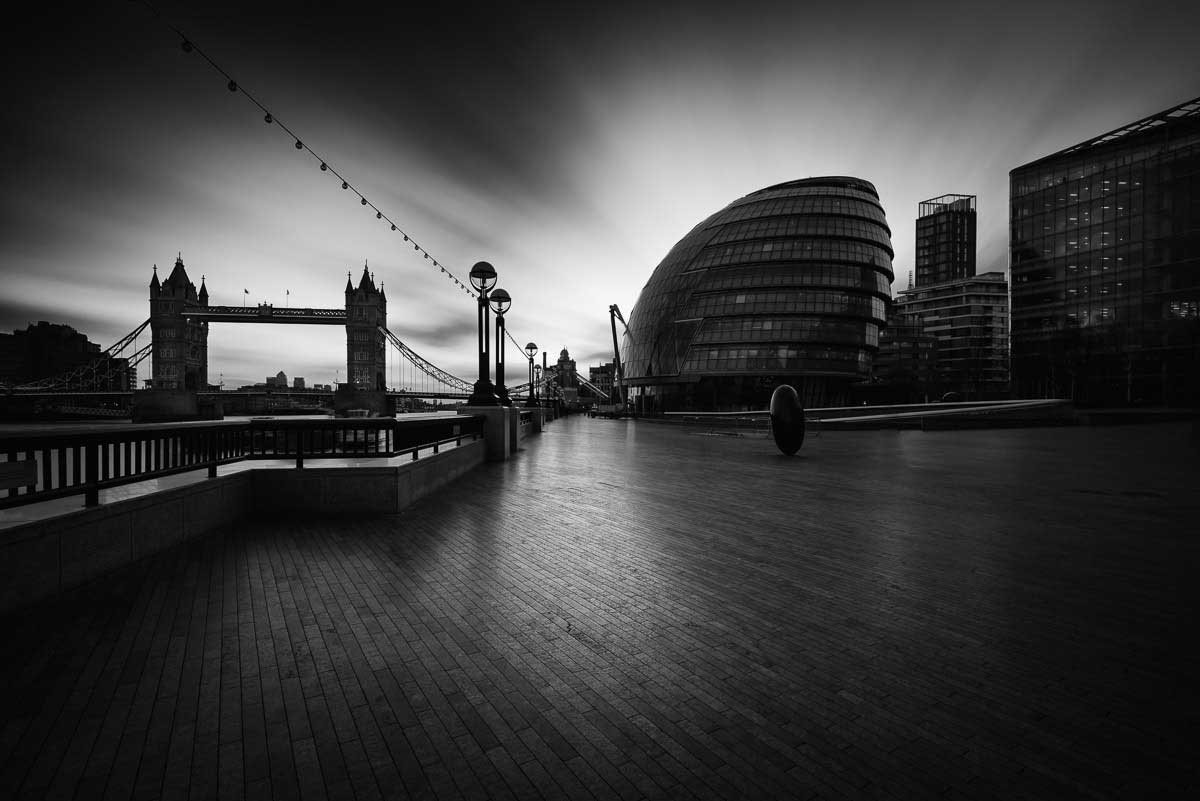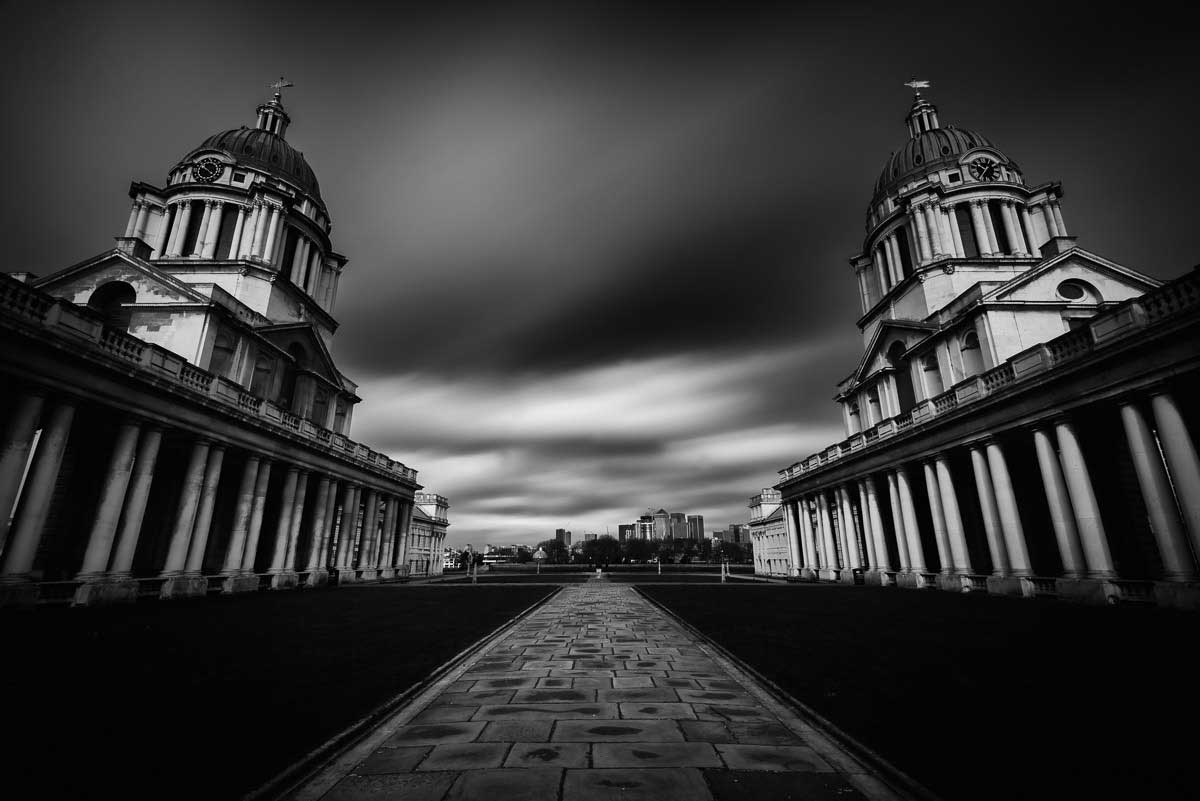 About Katherine Young
Katherine Young is an award winning fine art photographer specialising in architecture. She is currently based in London however, Katherine is Polish by birth and South African by naturalisation. She also spent a number of years living in Singapore and travelled to many countries in Asia. 
Katherine's interest in photography started at an early age and was mainly influenced by her father, who recorded countless moments of Katherine's childhood and together they spent many hours developing negatives in his darkroom. As a self-taught photographer, Katherine began her own journey with travel photography aiming to capture the essence of each of the places she visited. Inspired by the dynamic beauty of Singapore, she later focused her attention on cityscapes and architecture. 
Katherine's portfolio is diverse however, she is particularly drawn to curves, lines, shapes, reflections and fascinated by the way various surfaces render light and shadow, bringing them to 'life'. Katherine describes her style as fine art because her photographs are created in accordance with her artistic vision rather than being a true representation of reality. This allows her to produce more personal and evocative images, providing her with unlimited freedom of expression. 
Katherine's real passion is black-and-white photography as she feels that monochromatic images have a surreal and timeless quality, which leaves a striking impact on the viewer. Without the distraction of colour, the photograph looks cleaner and reveals the very soul of the subject. Katherine uses black and white photography often paired up with long exposure technique to control the mood and highlight details not normally seen in colour. Equally, Katherine uses colour in instances when colour itself becomes the main subject in her photographs. 
Katherine's work has been published in various magazines and included in two Nikon films. Her most notable awards to date include Silver and Bronze Award at the 2018 International Photography Awards (ipa), Silver Award at the 2018 Prix de la Photographie, Paris (px3), Silver and Bronze Awards at the 2018 Moscow International Foto Awards (mifa), Bronze Award at the 2018 Fine Art Photography Awards, Commendation at the 2017 Sony World Photography Awards, Silver and Bronze Awards at the 2017 Epson International Pano Awards. [Official Website]