The Medina of Marrakech is a fascinating place in many respects.
 

It enjoys a unique location, near the

 

high Atlas Mountains of central Morocco.  Founded in the early years of the Almoravid dynasty, around 1065, it is surrounded by high walls.

 

Today, it is a maze of small vibrant streets packed with souks, sellers and skilled craftsmen, intertwined in a dynamic and colorful way. Marrakech has a true multicultural origin : Arabs, Berbers and Jews have been living together for centuries, creating a common fascinating culture.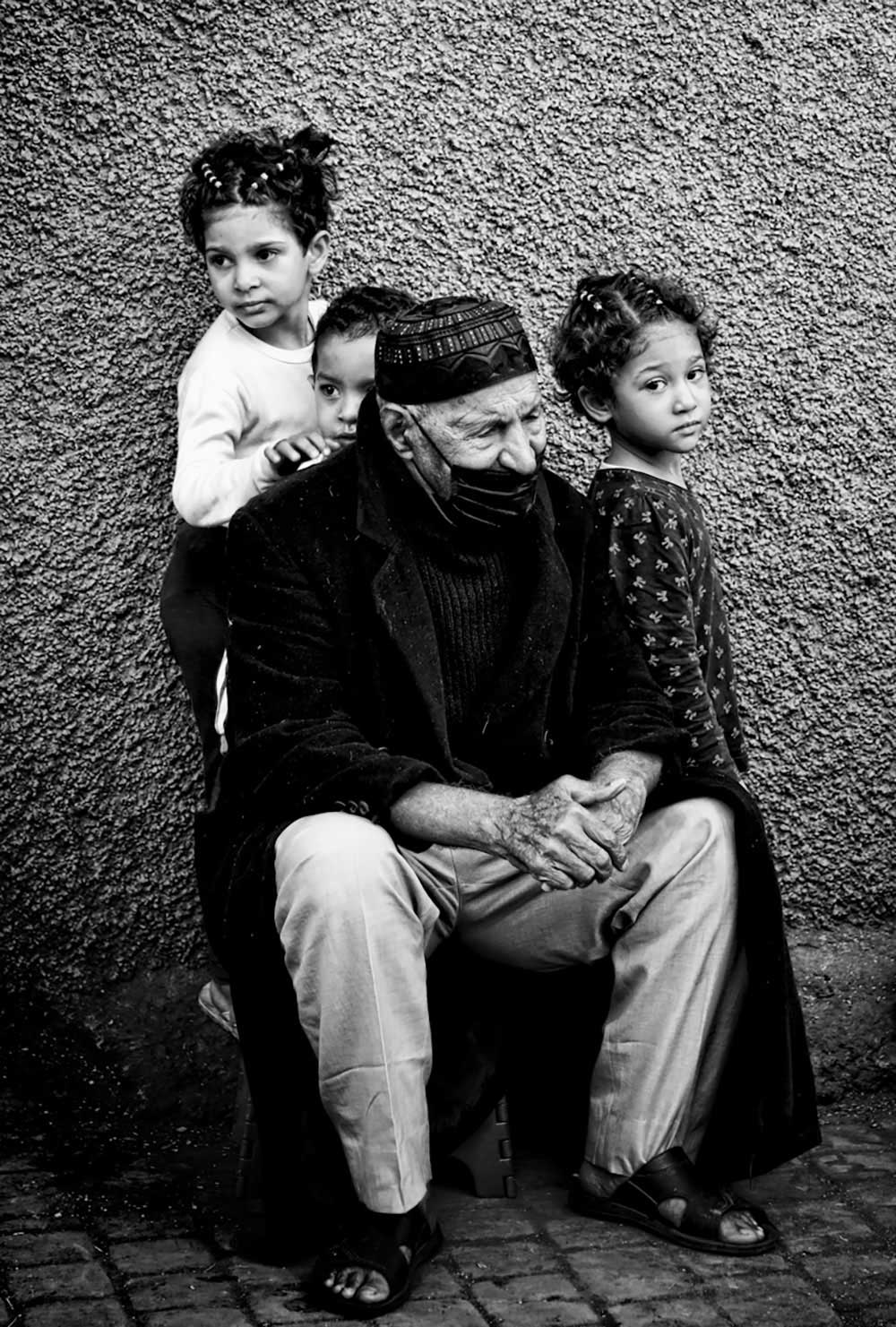 It is  a vibrant city, steeped in history.  Nowhere is this more apparent than the central square – Djemaa El Fna – packed with story-tellers, acrobats, food stands, dancers, traditional healers, henna designers, entertainers and musicians.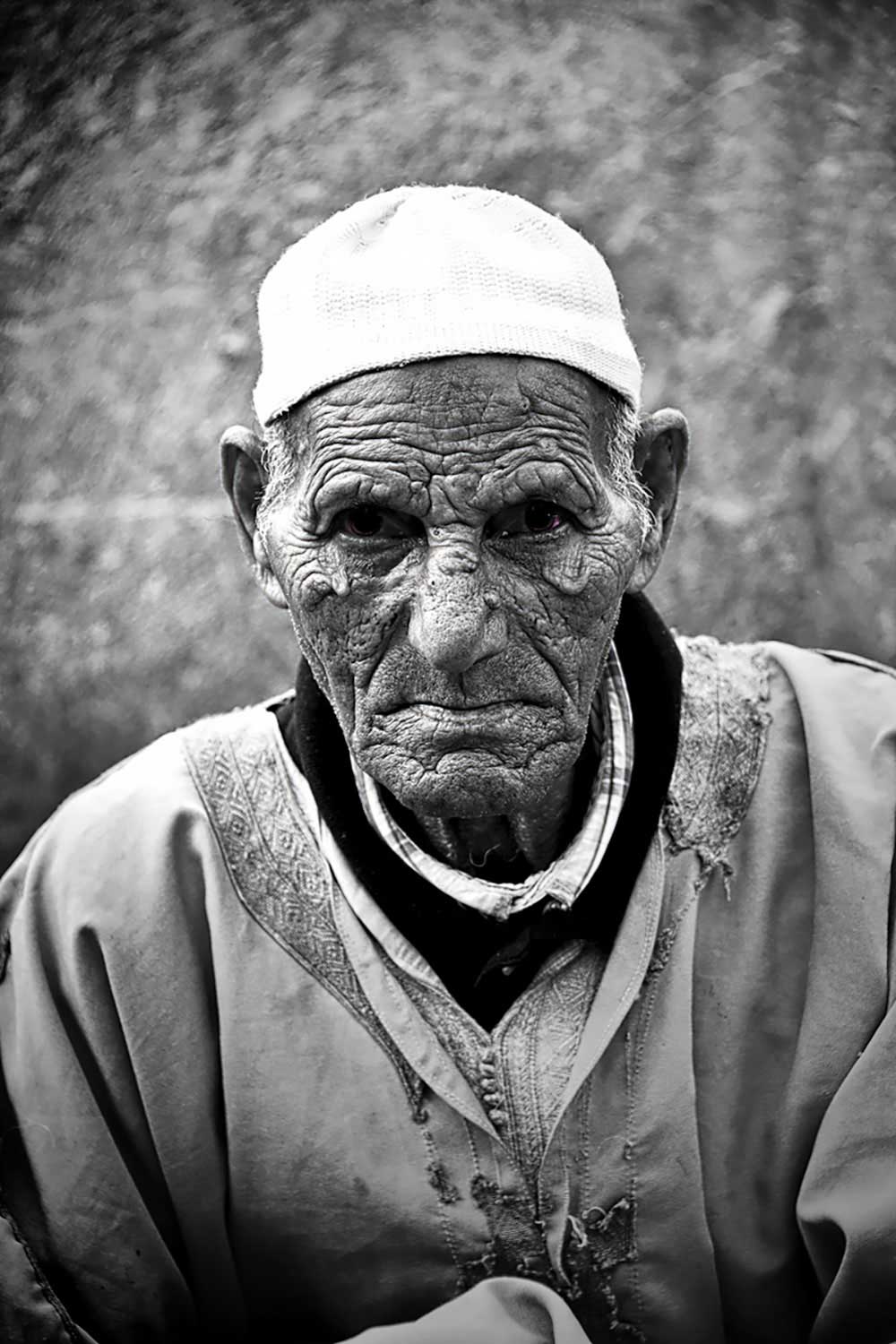 The photos selected in this publication were all taken while wandering randomly in the streets – where you can easily get lost –  meeting the inhabitants. They constitute a small sample of the variety of experiences that one can get: melancholic children packed around their grandfather, gnawa musicians practicing in a courtyard, old persons spending the day sat on a chair looking at the animation of the street, chiaroscuro placing people in a mysterious and beautiful light; not to mention the many professions from another century, from the hammam heater working all day to fill an oven to the tanners operating in a foul smelling environment.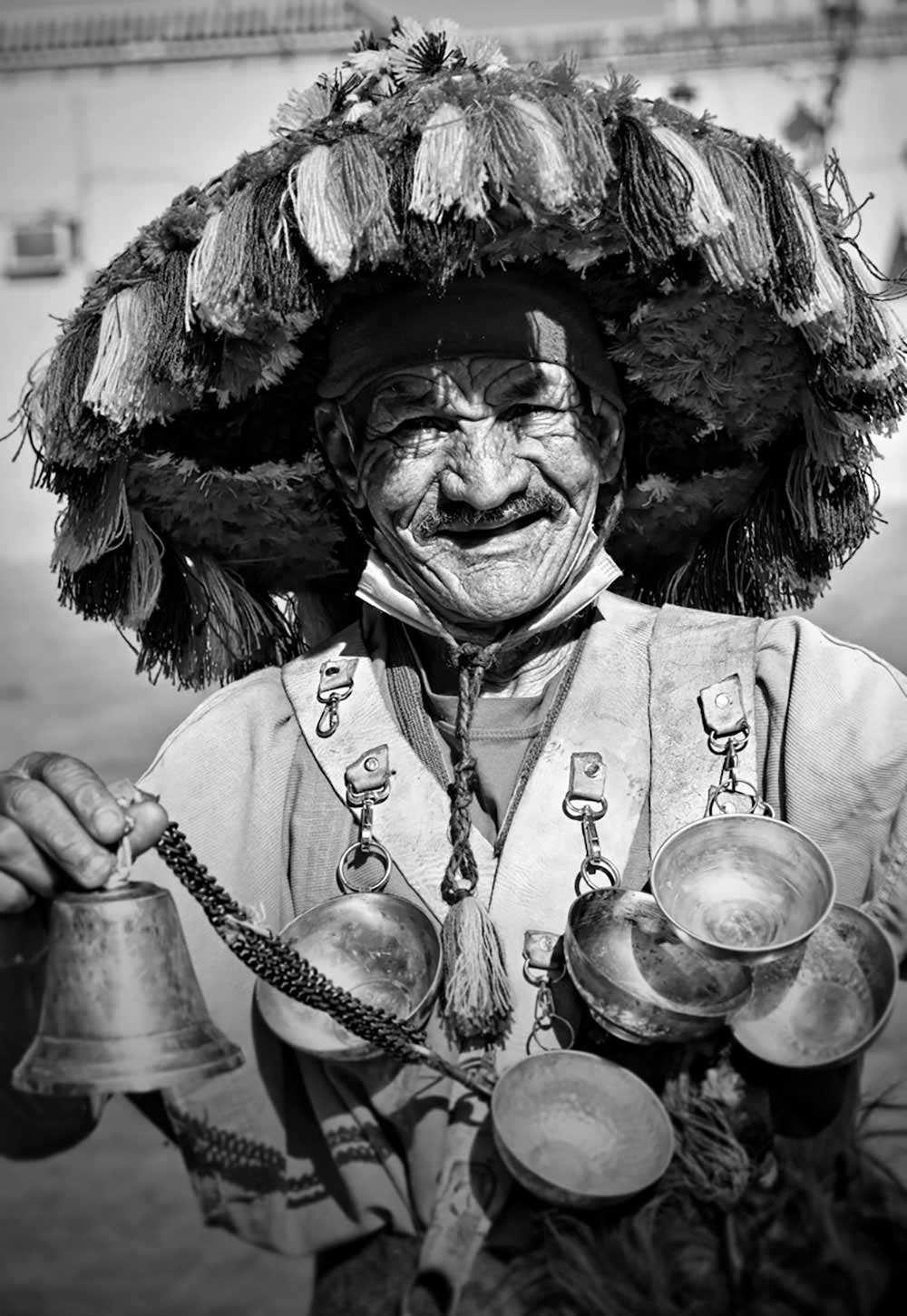 Any walk offers the photographer unique opportunities to pay homage to the most fantastic part of this beautiful city: its people.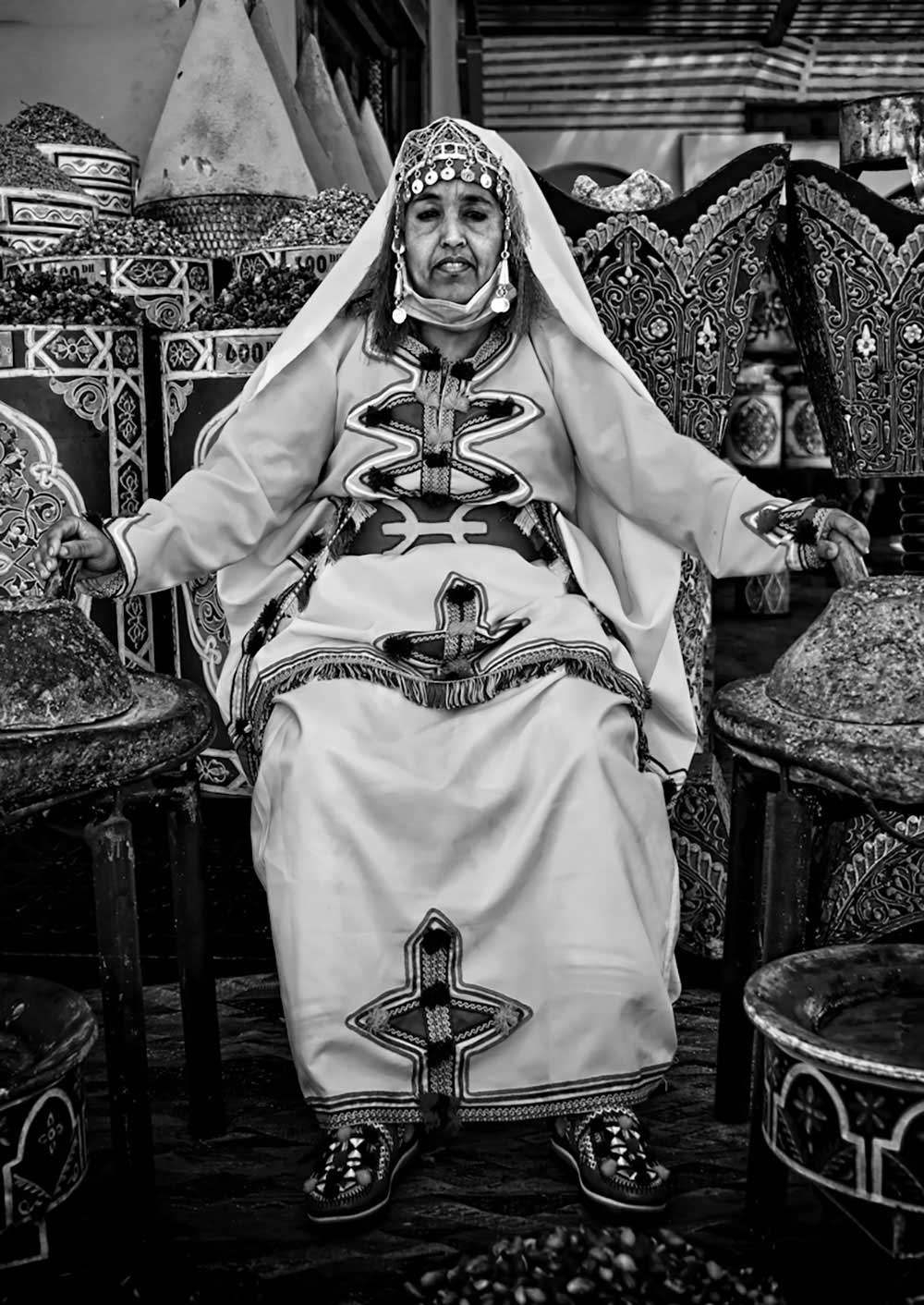 About Benjamin Angel
Benjamin Angel is a French photographer based in Brussels. His work is primarily in black and white, though he has already published some colour series in the online edition of Dodho Magazine ('in the heart of the Omo valley' and 'Priests of Ethiopia').  His photos on the inhabitants of Jerusalem have been gathered in a dedicated book in 2019 (People of Jerusalem. Husson editions. Belgium ). Part of his work on Ethiopian tribes has been published in a collective book ('Tranches de vie #2'. Husson editions. Belgium). Photos from the jazz clubs of the deep south of the US were published in another collective book ''Tranches de vie #3". Husson editions. Belgium) His photos were shown in several exhibitions in Belgium. [Official Website]