This is where Iceland reveals its innermost nature. No people or no roads, no villages or farms. Only stones, sand, ice. And moss, lava, ash. Hissing steam and creaking glaciers. The roar of waterfalls and the threat beneath the earth.
Here we find Iceland in its most mysterious and solitary incarnation—the Iceland of the imagination. The landscapes jostle one another in this small territory, as if struggling to exist and proclaim their independence. Each wants to be the witness, the survivor in the history of this tumultuous isle. So each delves into the original creative chaos to find something to stoke its pride, something to attract attention, to shun the ordinary. Here, the world of certainty ends. Here, we must imagine what we see, for what exists is what we imagine. This is where the Blue Desert begins.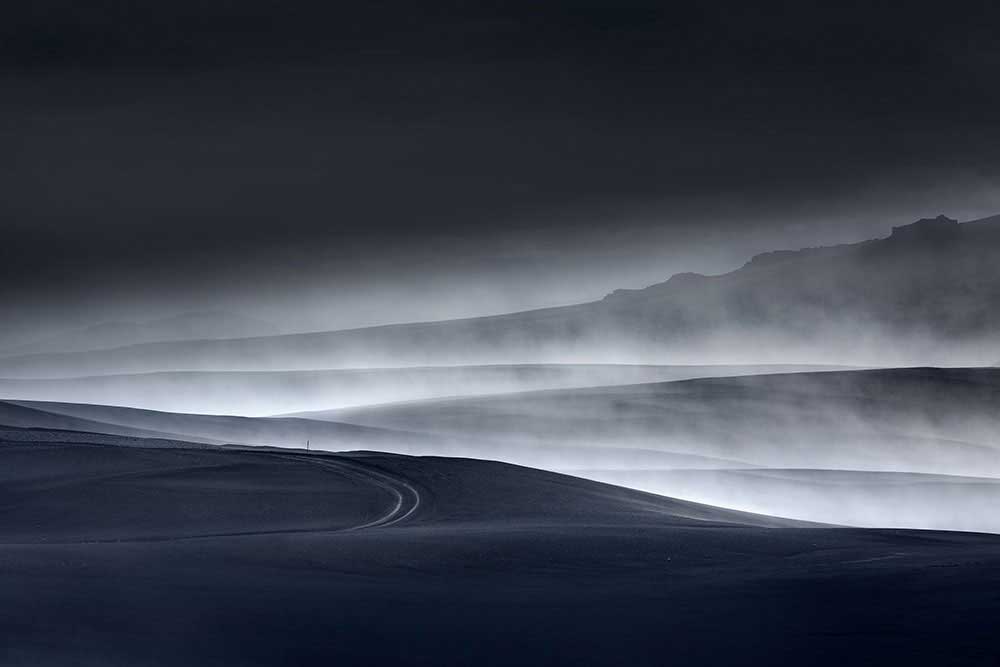 The Blue Desert is a collection of photos that have been taken between 2015 and 2017 in the highlands of Iceland. In this remote and isolated area, a black desert extends over kilometers of cold lava and fine dust. 
Powdery black ash infiltrates the inland deserts and invades the ocean shore. The mountains seem poised above this blanket of ash. When the wind blows, the mountains float, enveloped in an almost transparent cotton wool, so light it seems to clothe them in the stuff of dreams.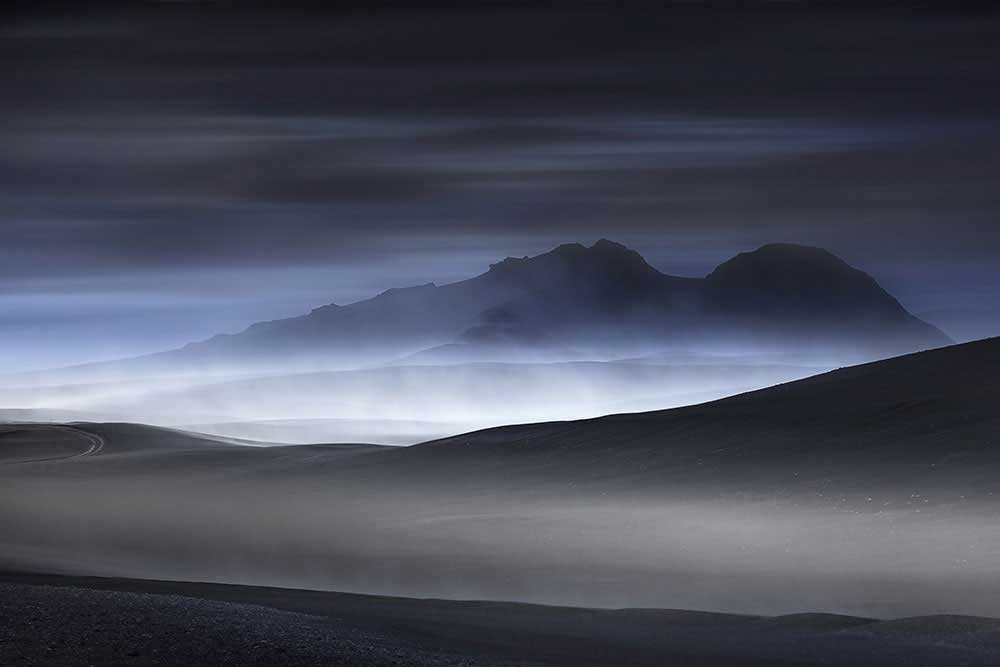 This powder is fine enough to let light peep into every crack. Depending on its mood, it adds shades of ocher, mauve, gray, and blue. But inevitably the raw black substance returns to its dominance as soon as the light has deserted this place of so many experiments. It can frolic anywhere, whereas the desert is ultimately a serious place.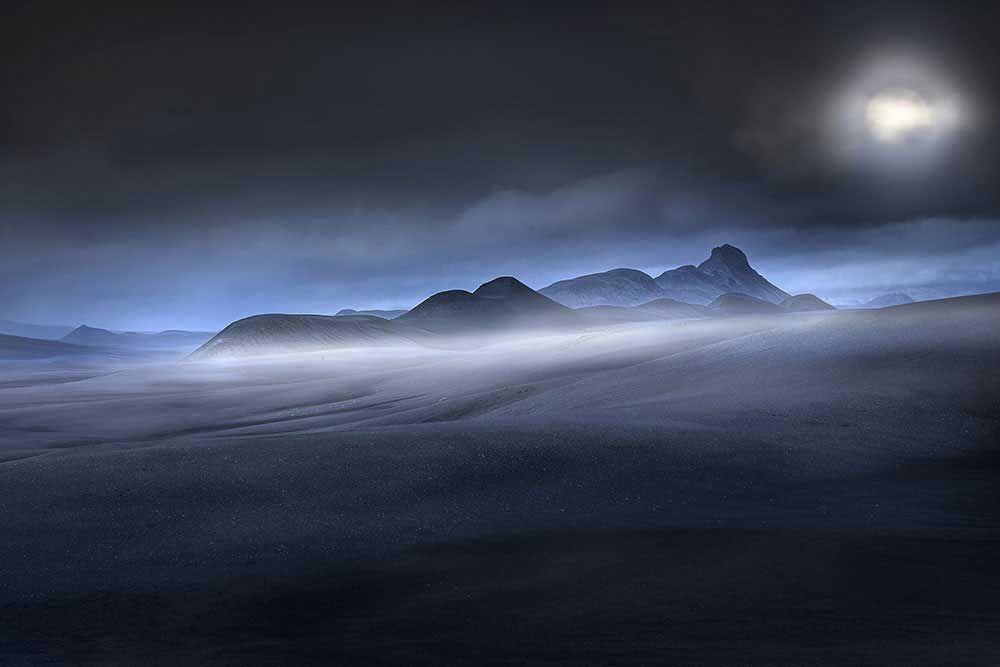 In constant inconstancy, this powder forms dunes and drawings, craters and pits, makes ripples and swirls, and wraps itself around solitary stones. Tracks are traced with the ease of a child's hand digging roads in the sand on the beach. These tracks seem to belong; they blend in like blemishes that formed naturally, long before human beings. This may hold true for some of them, like the tracks that lead nowhere. They refuse any outside influence, but their regularity is too clever to have been created by pure chance. Is it possible that a pre-human, non-anthropic Thought existed, which was guided by something other than the temptation of a goal, a destination, a result? 
Some people ask me why a blue desert? I remind them these words from French poet Paul Eluard: "La Terre est bleue comme une orange » (Eart is blue like an orange).
About Samuel Feron
Samuel Feron has been photographing Nature for 2 decades, exploring remote and sparsely habited areas all over the world. He tries to go beyond what the eyes first see, assuming that Nature has secrets in itself. His camera was initially thought as a tool to explore a land but has become, as the years went by, like a headlamp searching the raw diamonds he will polish as jewels.
Samuel has produced around 10 Collections dedicated to Iceland, each gathering images around a specific thematic he associates to the places he travels.
Samuel initially found his inspiration in Nature, especially remote areas as glaciers, volcanoes and deserts. He has travelled to Namibian deserts to capture d its red dunes of several hundred meters high, to Ethiopian lava lake for its volcanoes, to Argentina, with its glaciers and its high peaks, to the Chilean Atacama bordered by huge volcanoes, to Bolivian colourful Lagunas that stands at an altitude of 5.000 meters.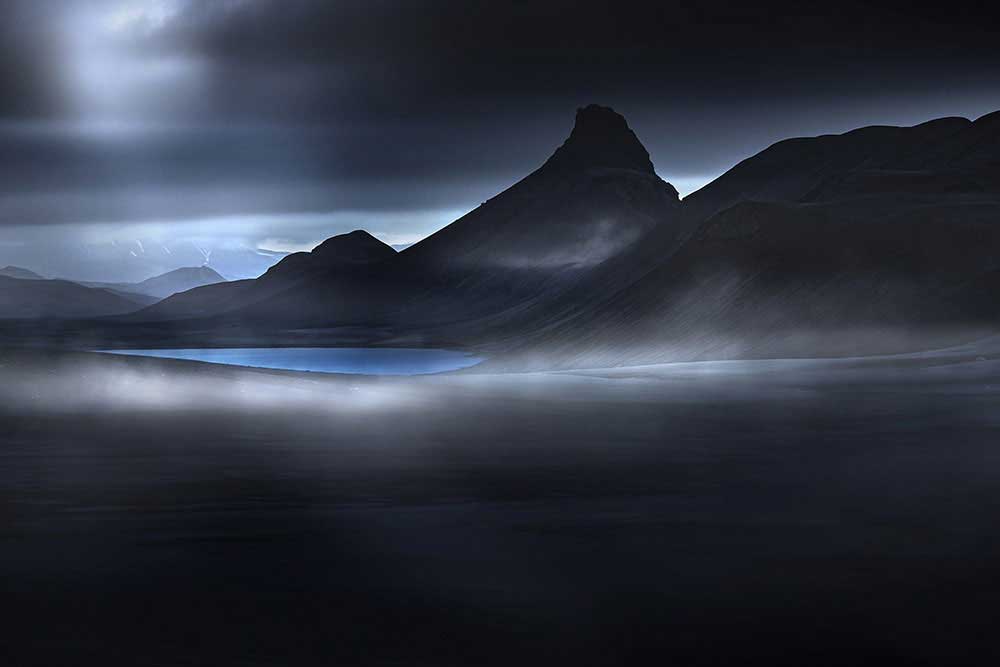 He travelled to Kamchatka to climb some volcanos that look like monsters, to Indonesian acid lakes, to China and its karstic peaks, rice terraces and yellow mountains, to North Vietnam, to Hawaii and its majestic volcanoes and lava fields, to the desert of Jordan, to the canyons and deserts of the West America, to the cloud forests of Costa Rica, to Indian Ocean and the Piton de la Fournaise at La Reunion. He regularly travels to Iceland, maintaining a watchful eye on the next eruption.
As the years went by, Samuel saw tourism increasing in alarming proportion, threatening environment, photographing everything, anywhere, copying each other, in a frenetic course to likes and 'friends'. Samuel realized that more than ever, a close and personal view was necessary and orientated my work in that sense. The time of Ansel Adams where photographers could reveal unexplored areas is definitively over. Exploration needs to be personal, more complex. He considers that Nature offers raw diamonds and the role of the photographer is to polish them, like a jeweller.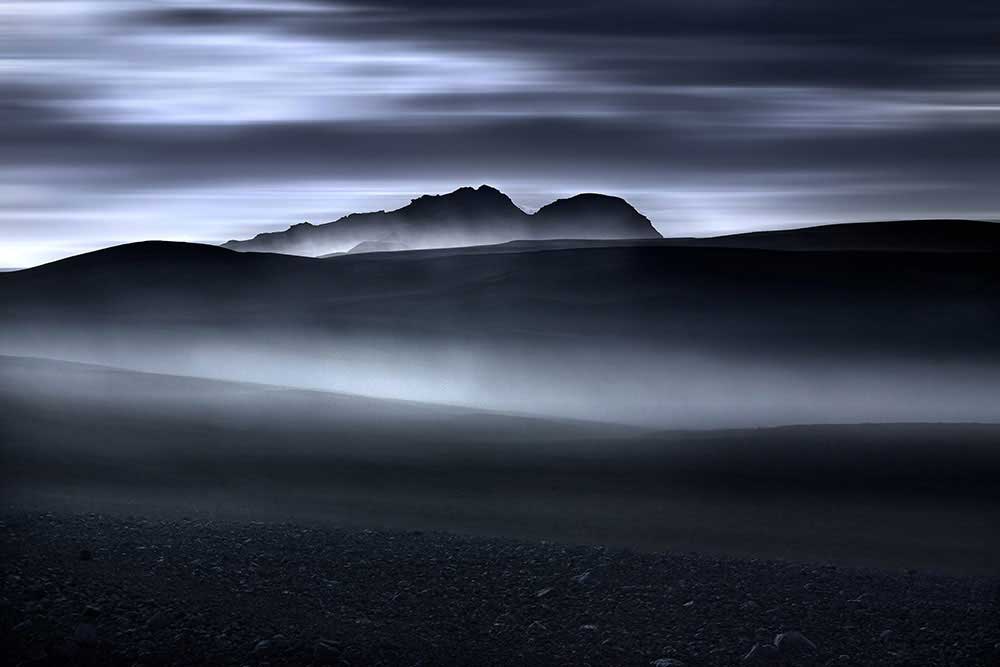 In 2015, Feron founded Terra Quantum, a gallery that gathers the most beautiful images of our planet taken by photographers from all over the world. An international jury reviews each submitted picture to decide whether the image is of a high standard to be published. Terra Quantum looks for excellence, not for quantity. In 2019, Terra Quantum opened a new platform, called Damaged Earth, that shows what our world will look in a close future if the human footprint is not contained. [Official Website]