I see aged structures as store houses which hold history, spirit, experience of all beings and seasons which have passed through them. I viscerally feel this move through me and touch them through my lens.
There is something powerful in a structure or institution that remains left standing as time and history seep into it's structurally deteriorating mass as time moves on.
This series of photographic works, taken on Alcatraz island were a thrilling, moving, touching joy. I was ecstatic and enamored shooting. The paradox of the island is hard to miss: An infamous state prison, on an island in the San Francisco Bay for America's most violent criminals from 1934-1963 and now one of the most popular tourist attractions selling out tickets sometimes weeks in advance. Yet paradox is so interesting to walk through as a free citizen.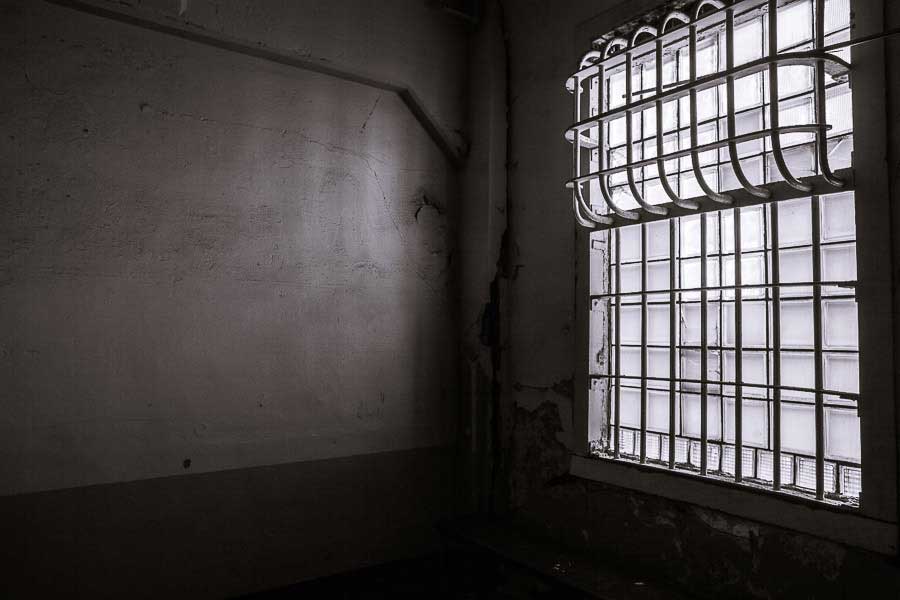 As a free citizen, I felt the privilege of chasing beams of light before sunset that danced through the open solitary confinement cell door, onto it's floor that the inmates never felt or saw, locked away weeks at a time with the door shut. I felt the suffering and inhumane treatment of inmates move through like a cold gush, opening my heart to the torture they endured and their pleading. Still, it was one of the most stunning places to photograph while questioning the models of punishment that do not yield true reform and healing in society as a whole.
Textures of light, shadows, peeling paint, sinks and latrines tell an undeniable story of time. I chose to shoot in monochrome and process split toned to emphasize the age of time and my own experience of the subject. I hope you will enjoy sharing in this paradoxically, beautiful exploration of San Francisco history through my series as we roam the corroders of Alcatraz. [Official Website]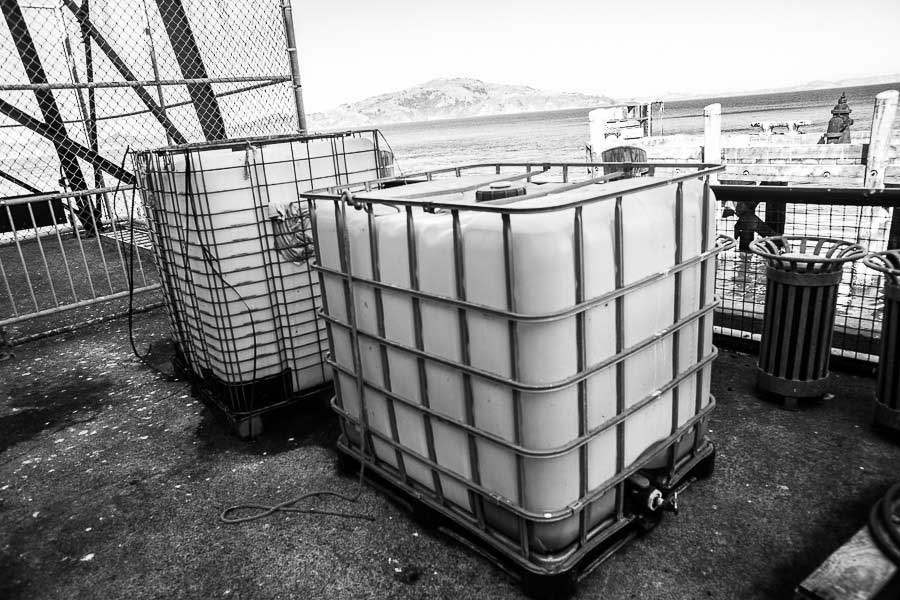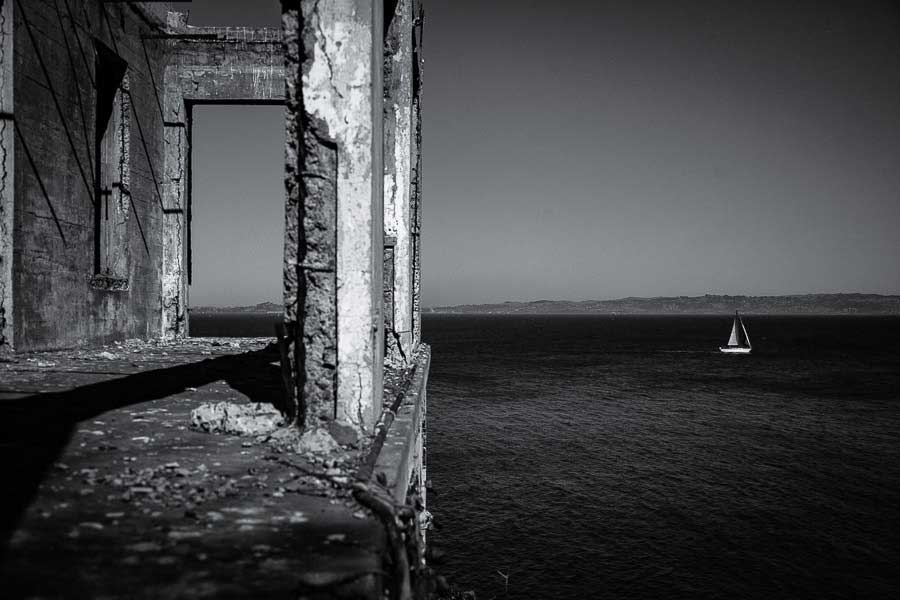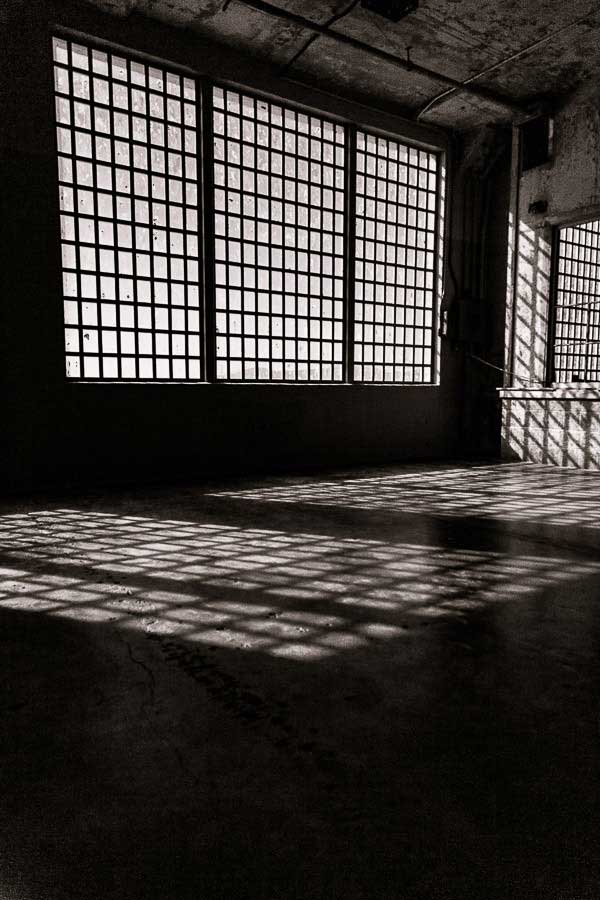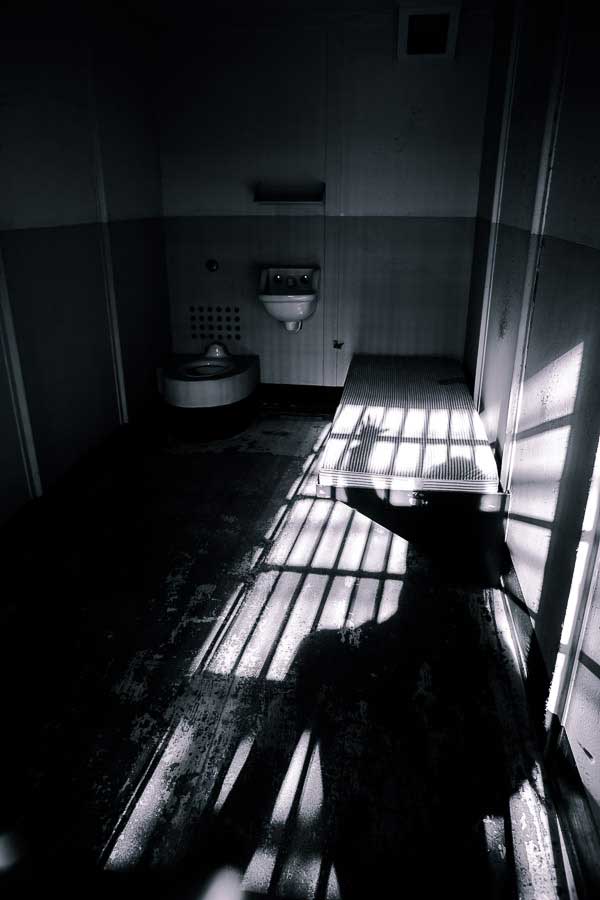 Legal Note: The photographer attest that have full authorization to give consent to the publication of these photos or project and have the authorization and permissions of third parties. Guarantees that you have all the necessary communications of property and you have obtained all the necessary authorizations for any property, buildings, architecture, structures or sculptures appearing in your photographs.